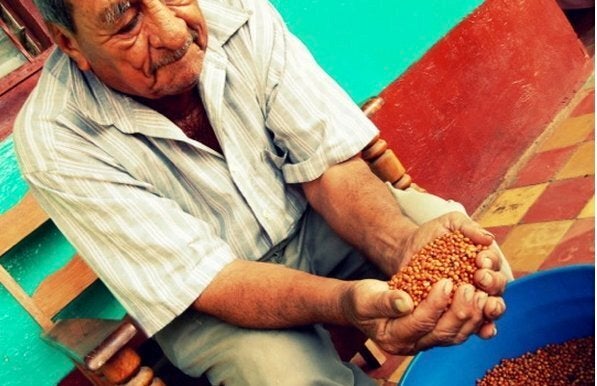 In 2005, a team of college students armed with goodwill and the best of intentions set off to Nicaragua Their mission: to build a house for a poor Central American family.
As the last of the nails were hammered in, they stepped back to admire their accomplishments. Neighbors walked over to ask about the house. But as many thank yous were offered, an equal amount of requests accompanied them. Could they build their family a house, give them a job, or pay their medical bills? One request particularly touched everyone's heart. A man came to work for free and at the end of the week asked for $400 to pay for a surgery to save his mother's life. How could so little be necessary to do so much? But a deeper realization came to these 18- and 19-year-olds -- that no one could build enough houses, or provide enough free medical services to end poverty. Changes were needed to end the root causes of poverty, rather than just alleviate its symptoms.
Fast forward seven years: It's 2013 and an organization named Semilla Nueva, started by those once naïve boys, is changing the face of rural Guatemala, one farmer at a time. It's simple -- the majority of the world's poor are farmers. What they need are ways to increase their income from farming. Semilla Nueva, which means new seed, brings them simple farming changes that help them rebuild their soils, feed their families and up to double their income. Their aim is to help farmers earn enough to build their own houses and pay their own medical bills.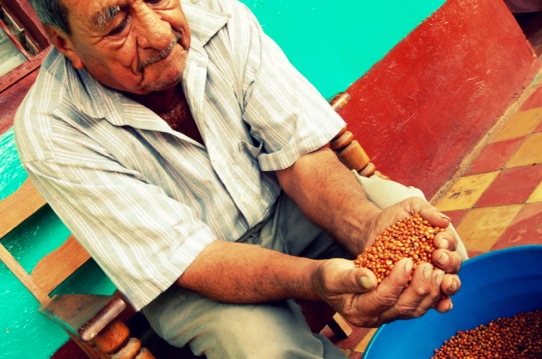 Raul Reyes, Semilla Nueva promotor farmer, shows off his 2012 pigeonpea harvest. Grown in the dry season with no fertilizer, no additional input costs, and little to no maintenance, Raul harvested over 20 pounds of pigeonpea to sell in local markets and eat with his family.
A perfect way to understand what Semilla Nueva does for farmers is through a local bean called pigeonpea. Semilla Nueva is currently working to introduce a new type of pigeonpea that is small enough to be grown in between the rows of farmers' traditional crops, corn and sesame. Farmers don't increase their costs, don't lose their traditional crops, and in exchange get an extra crop to eat and sell. Pigeonpea also rebuilds farmers' soils and helps farmers grow a complete protein in one of the fourth most malnourished countries in the world. It's a win-win for farmers, and an innovation which could help the over 250,000 families who grow corn in tropical Guatemala. Working on the ground, Semilla Nueva's staff have seen the impacts that these changes can make in a farmer's life.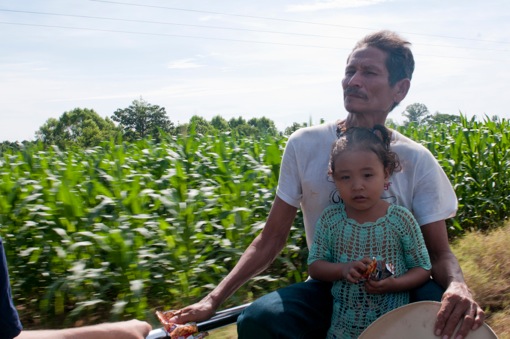 Saul Gonzalez, Semilla Nueva promotor farmer and one of the most positive people we know.
Saul Gonzalez is a farmer in the Guatemalan village of Conrado de la Cruz. He is the sole breadwinner for his family, and lately for many of his grandchildren as well. Despite being one of the poorest farmers Semilla Nueva works with, Saul never ceases to amaze and inspire with his contagious smile, unstoppable work ethic, and incessant willingness to try new ideas. He tried pigeonpea on a small parcel of land in 2011, and seeing the results, planted pigeonpea with all his crops in 2012. And that decision may have saved a life.
Last year, Saul learned that his nine-year-old granddaugher's brain surgery had been unsuccessful. The public hospital had tried to stop the advance of a brain tumor, but it had come back and the government doctors were beyond their ability. A local non-profit had teamed up with a hospital in Canada to provide another surgery to Maria, but only if Saul could cover $220 of visa applications and other costs. He asked friends and family, but no one had the money to help.
Saul didn't have the money, and again the dilemma surfaced which is so common in the developing world: a few hundred dollars for someone's life. But Saul did have something. This was the first year he'd planted a large amount of pigeonpea, and it would soon be ready to harvest. He sold the crop in advance and paid the visa.
Maria began her surgery on February 22 at the Children's Hospital in Toronto.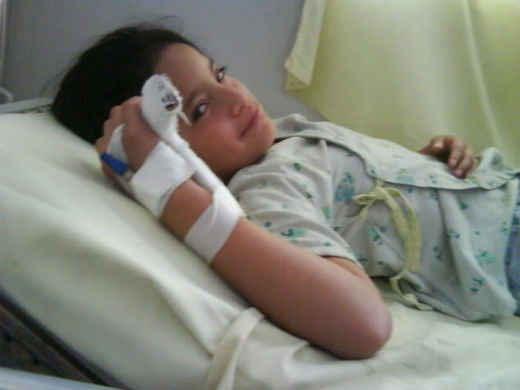 Maria de Los Angeles, granddaughter of Saul Gonzalez, prepping for surgery in Toronto while keeping a smile on her face.
Semilla Nueva's hope and pride come from the continual repeat of this story. Farmer by farmer, surgery by surgery, home by home, we are watching as our partner farmers earn the means to care for their own lives. It is a string of stories that are just beginning.
Next year we plan to watch farmers earn over $25,000 from selling pigeonpea. The year after, we expect six digits. And this is only one of the technologies Semilla Nueva is promoting in our 10 partner villages. As other NGOs and government agencies are starting to copy this model, this impact can only grow. More than numbers on a paper, this is what keeps us going. We are seeing these lives change in front of us. Their stories become ours. And the moral of the story is simple: with some dedication and some smarts, we can solve big problems together.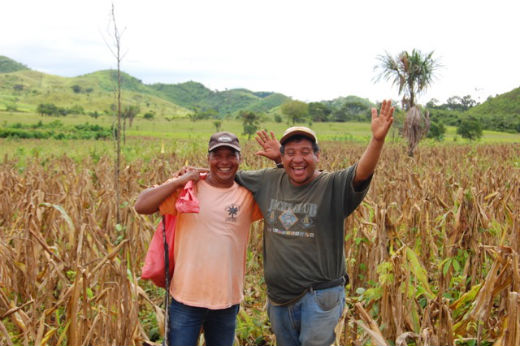 Semilla Nueva agronomist and local farmer.Follow Semilla Nueva's blog at: www.blogspot.grownewseed.com or on Facebook: www.facebook.com/semillanueva
Related
Popular in the Community