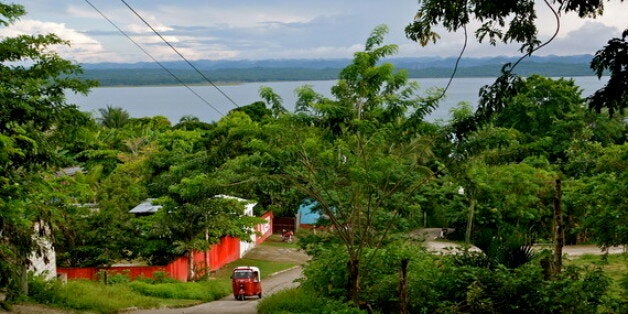 With crises and turmoil all around the globe, Guatemala does not receive the attention it deserves in our Congress. We hope that will change in the coming months. The Central American country is at an important crossroads where U.S. foreign assistance can make a real difference.
On September 2nd, Guatemalan President Otto Pérez Molina resigned as a result of his alleged involvement in a massive corruption scheme. Pérez Molina lost his immunity and now faces charges in court along with his former vice president. While some may view this situation as a setback, we see it as an important step for the Guatemalan justice system, and an opportunity for the United States to continue to support institutions in the country that demand accountability, justice and transparency.
President Pérez Molina's resignation is a clear sign that the Guatemalan people will no longer accept lawlessness and corruption from their leaders. A unique investigative body known as the United Nations International Commission against Impunity in Guatemala (CICIG) is working closely with the country's Attorney General to ensure that those who commit crimes face consequences for their actions.
While strengthening of the Guatemalan justice system, in collaboration with the CICIG, should be lauded, much remains to be done. The country still has one of the highest impunity rates in the world. Homicide rates have dropped in recent years, but they too remain alarmingly high. And, corruption is rampant.
In January, President Obama proposed $1.1 billion in new assistance for Central America to address the root causes of migration from Guatemala, Honduras and El Salvador to the United States - namely poverty and high rates of violence. We strongly support this funding. The United States must invest in social and economic development throughout Central America, so that no child or family is forced to make the perilous journey through Mexico to our southern border. This assistance aims not only to stem family and child migration but also to help improve the rule of law in these countries by improving institutions that have not traditionally worked.
Due to ongoing concerns about official corruption, very little U.S. assistance will go directly to the Guatemalan government or other Central American governments. Instead, the funding will support trusted non-governmental institutions and civil society organizations that are fighting for justice and accountability in Guatemala. This is precisely the right way to support the country at this moment. Looking forward, we hope to soon get to the point where more direct assistance can be provided to trusted Guatemalan government entities.
As Congress considers the federal budget in the coming months, we urge our colleagues in the House and Senate to join us in supporting robust funding for Guatemala. Specifically, we believe it is crucial that funding be directed to institutions that keep the government accountable. This means providing the CICIG with the resources it needs and continuing to train trusted members of the police and justice sectors in effective criminal investigation and prosecution. It also means ensuring that protection programs are in place for witnesses and victims whose lives are in danger. Finally, we must target funding in Guatemala to the communities from which children and families are migrating, particularly the Western Highlands.
Guatemalans have experienced enormous difficulties over the last several decades, including a 36-year civil war and a culture of violence that did not end when the war ended in 1996. The Guatemalan people have finally stood up and demanded an end to impunity and corruption in the country. The United States Congress must not miss the opportunity to support Guatemalans when they need us most.
Rep. Eliot L. Engel (D-NY) is the Ranking Member on the House Committee on Foreign Affairs and Rep. James P. McGovern (D-MA) is the Co-Chairman of the Tom Lantos Human Rights Commission.
REAL LIFE. REAL NEWS. REAL VOICES.
Help us tell more of the stories that matter from voices that too often remain unheard.