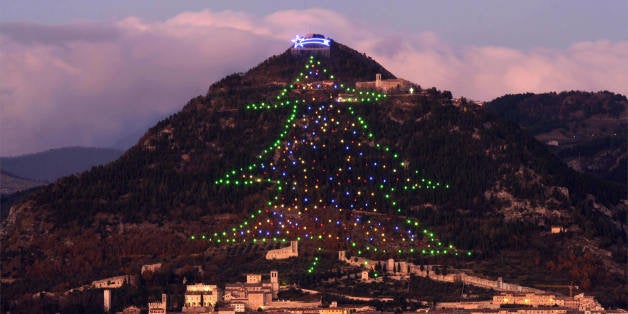 Whenever we think of Italy, we think of flowing wine, amazing food and the perfect vacation destination. Rarely, though, do we think of it as the perfect Christmas vacation destination, nor do we remember that it's home to the largest Christmas tree ever (well, of a certain sort).
In the region of Umbria, the medieval town of Gubbio, Italy is known for one major thing: a huge, fake Christmas tree. In early December, the town transforms nearby Mount Ingino into one of the largest tree-light installations in the world.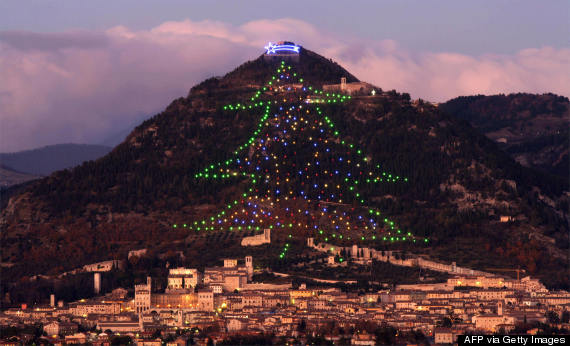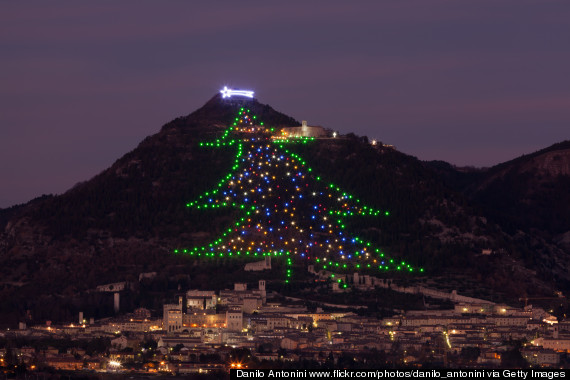 Residents attend the lighting ceremony just before the Feast of the Immaculate Conception, and the tree's lights usually go out in early January. That gives us a few days more days to book a ticket! Buon Natale (Merry Christmas), Gubbio!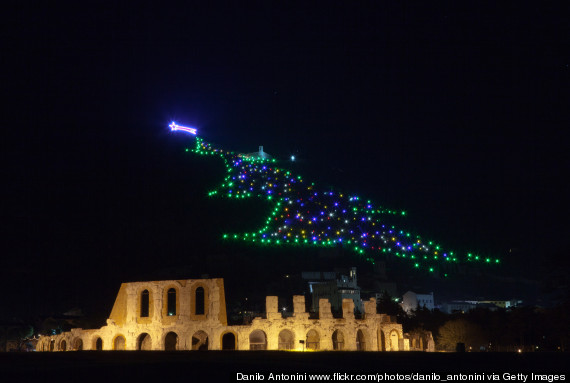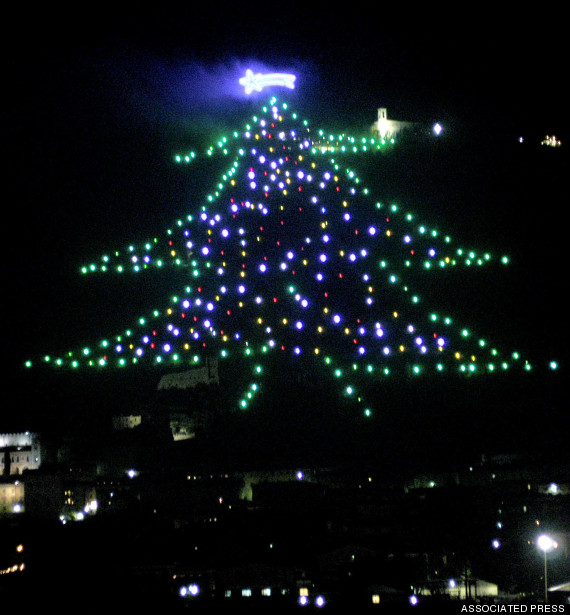 リオデジャネイロの水に浮かぶツリー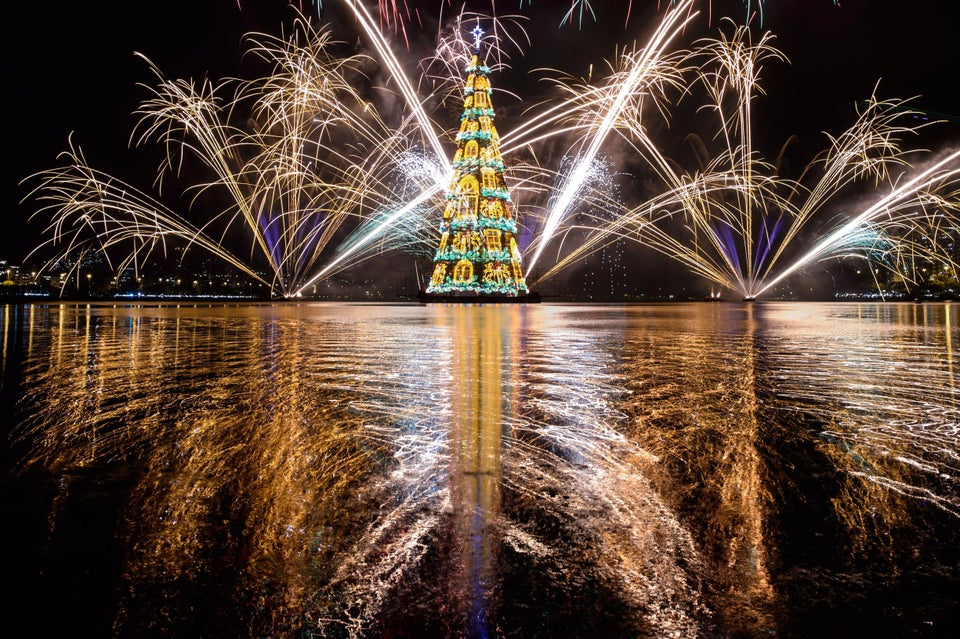 YASUYOSHI CHIBA via Getty Images
パリの逆さまクリスマスツリー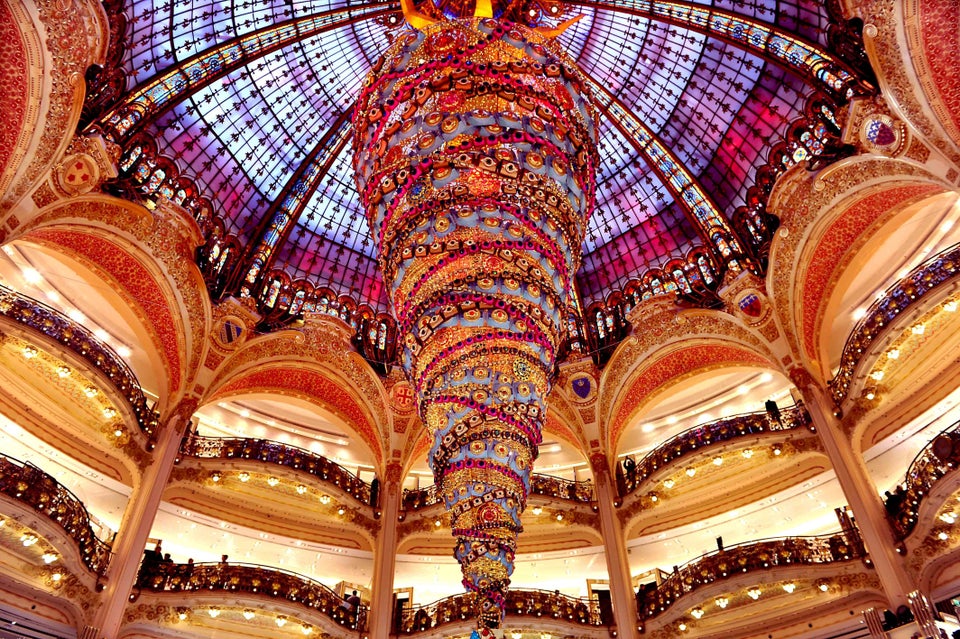 Chen Xiaowei / Xinhua / Corbis
ホンジュラスの人間クリスマスツリー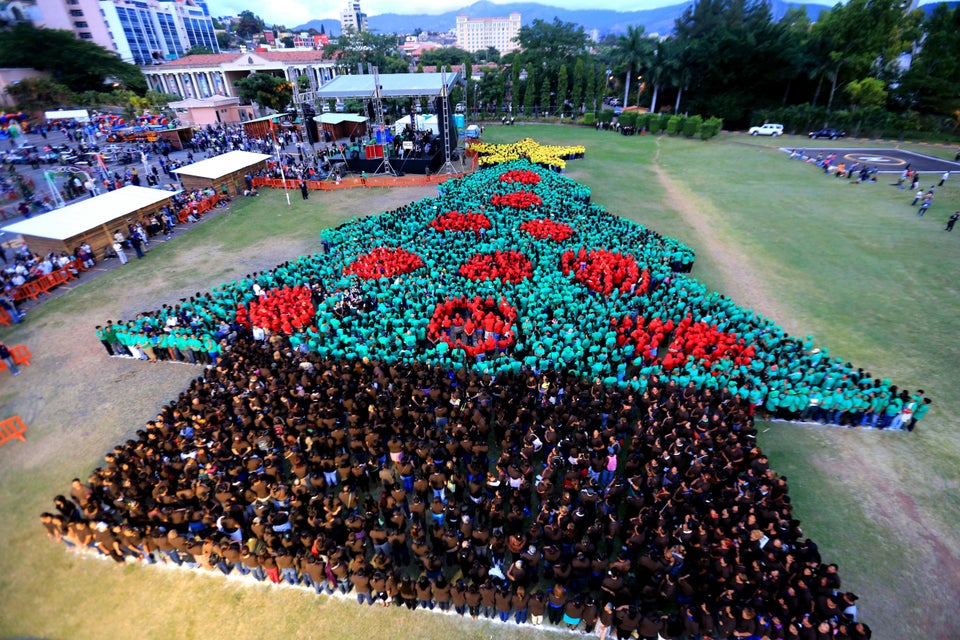 シンガポールのお菓子のクリスマスツリー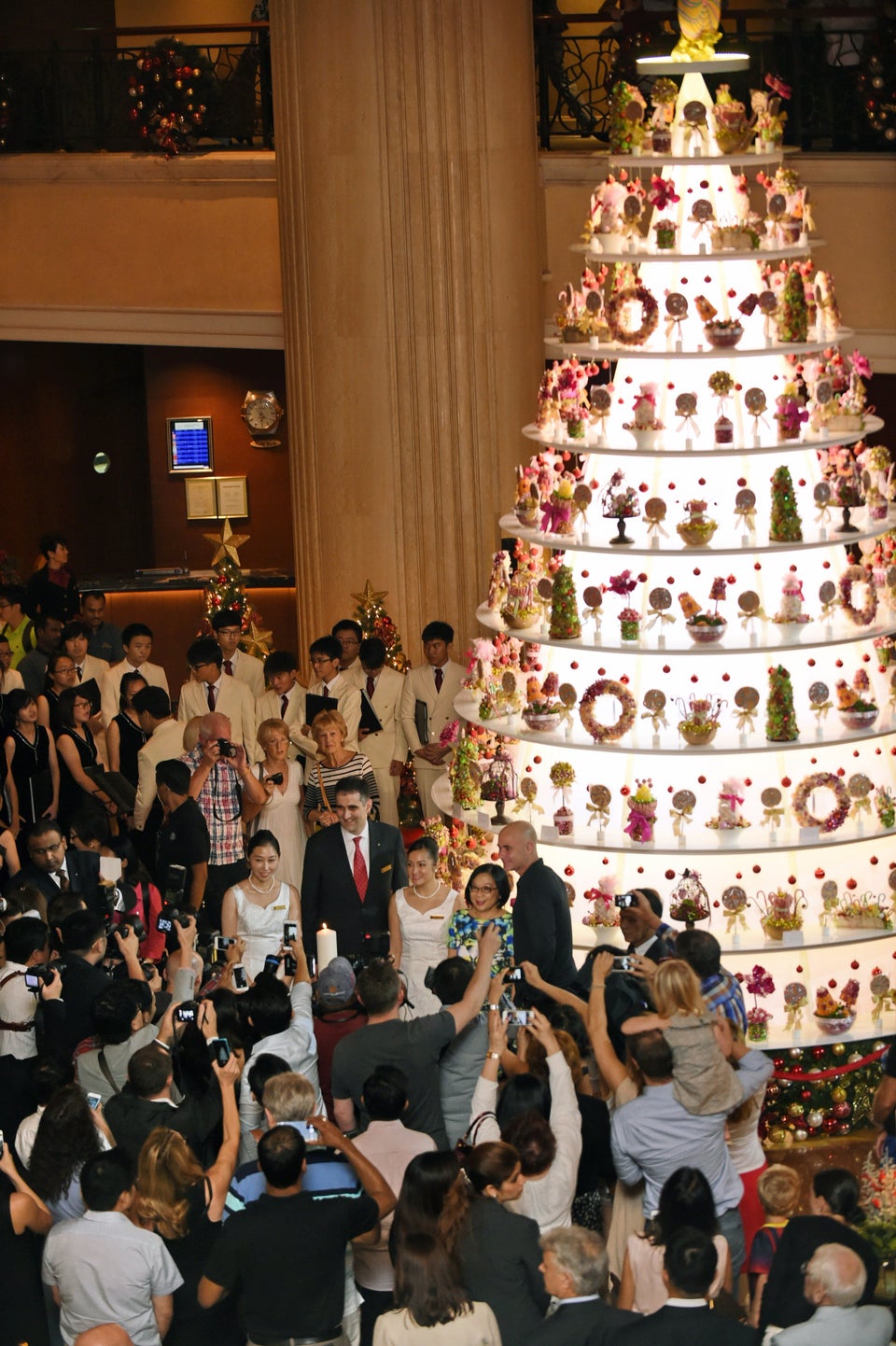 ROSLAN RAHMAN via Getty Images
アメリカ国会議事堂前のクリスマスツリー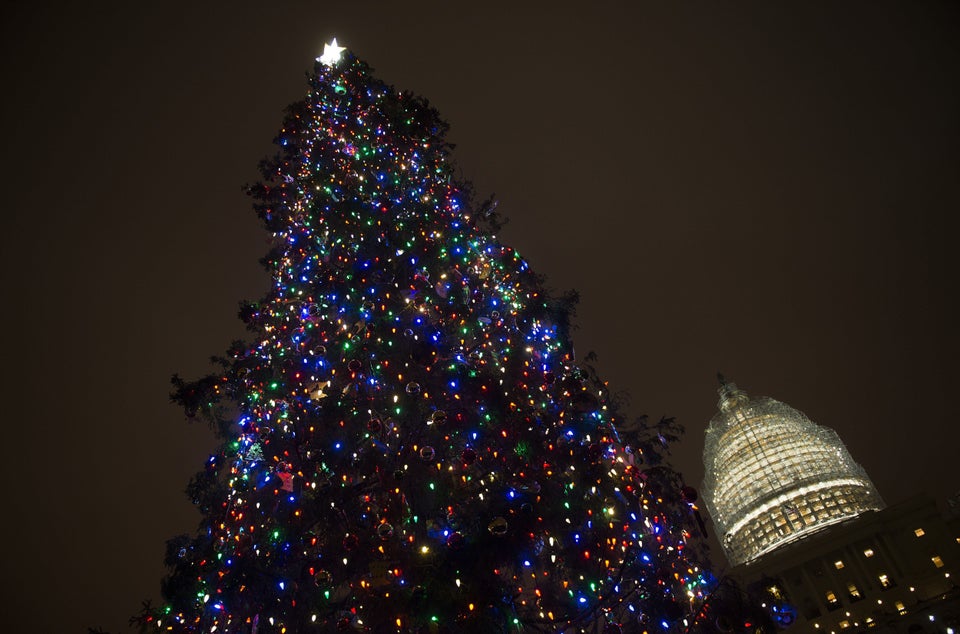 JIM WATSON via Getty Images
エストニアの廃木材でできたクリスマスツリー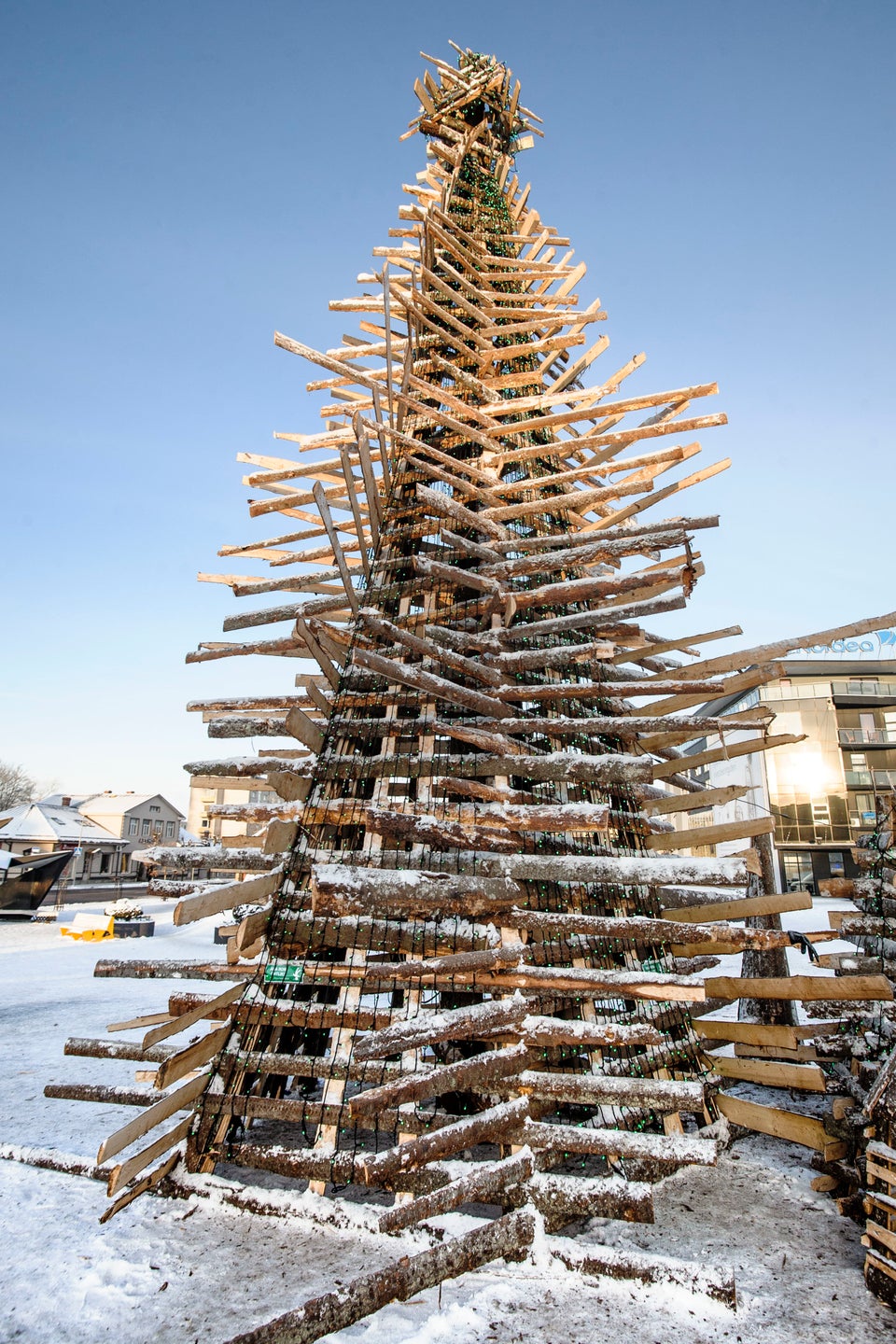 30万個のレゴでできたロンドンの巨大ツリー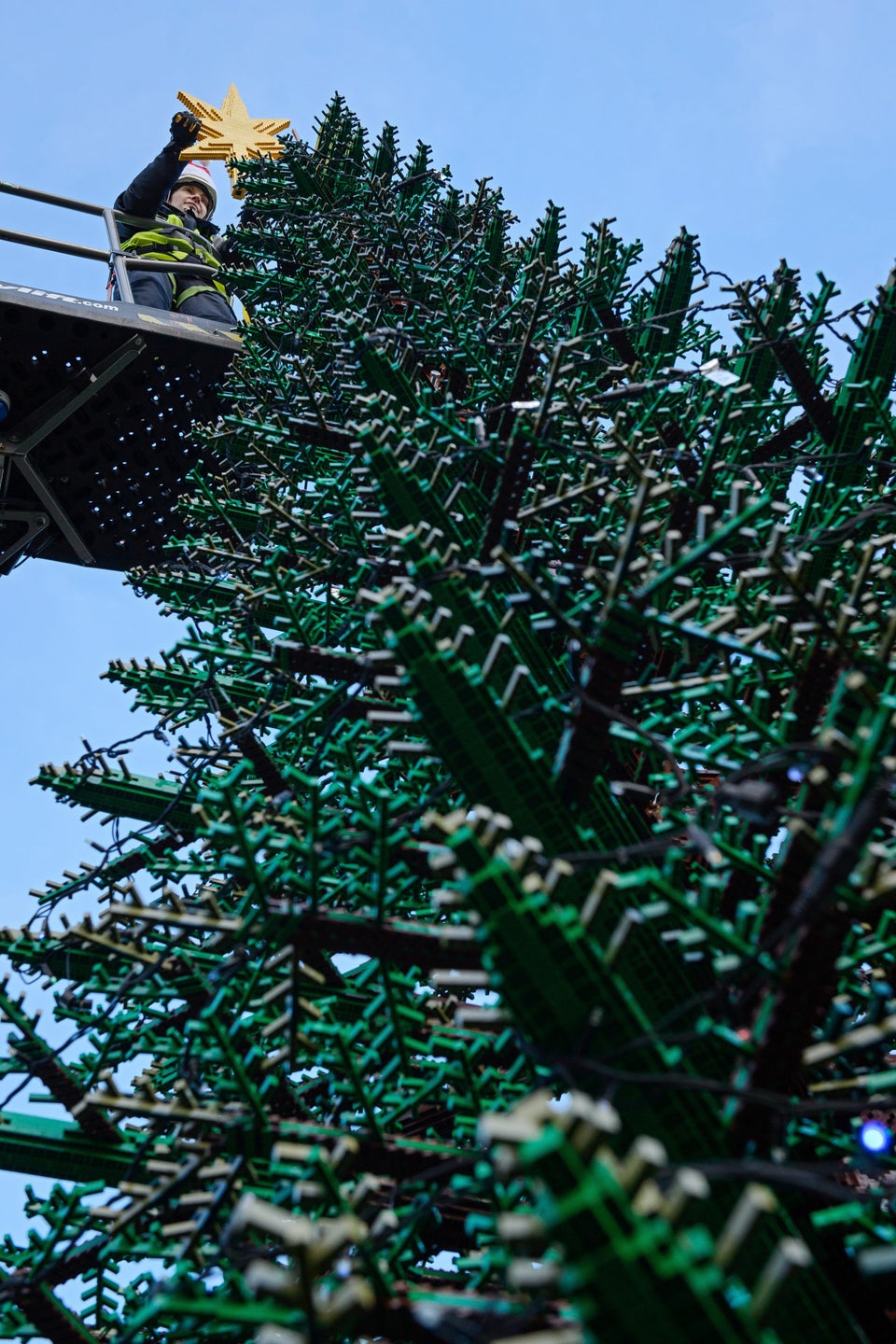 LEON NEAL via Getty Images
シドニーのレゴ製巨大ツリー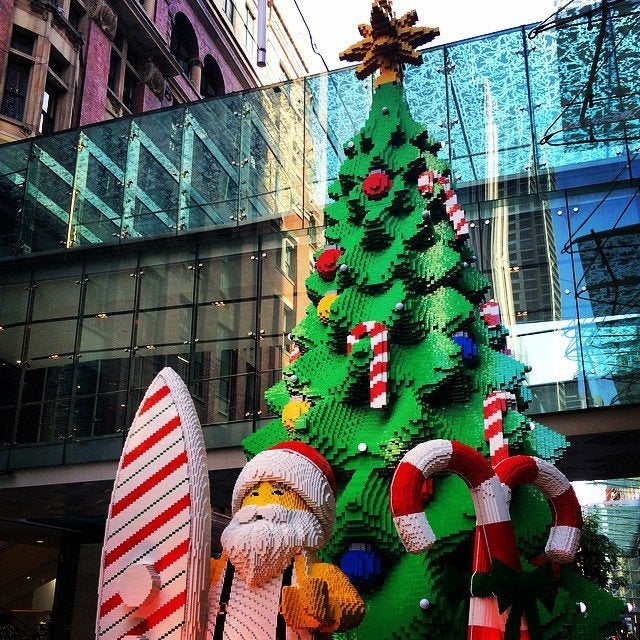 ゴージャスな光を放つベルリンのクリスマスツリー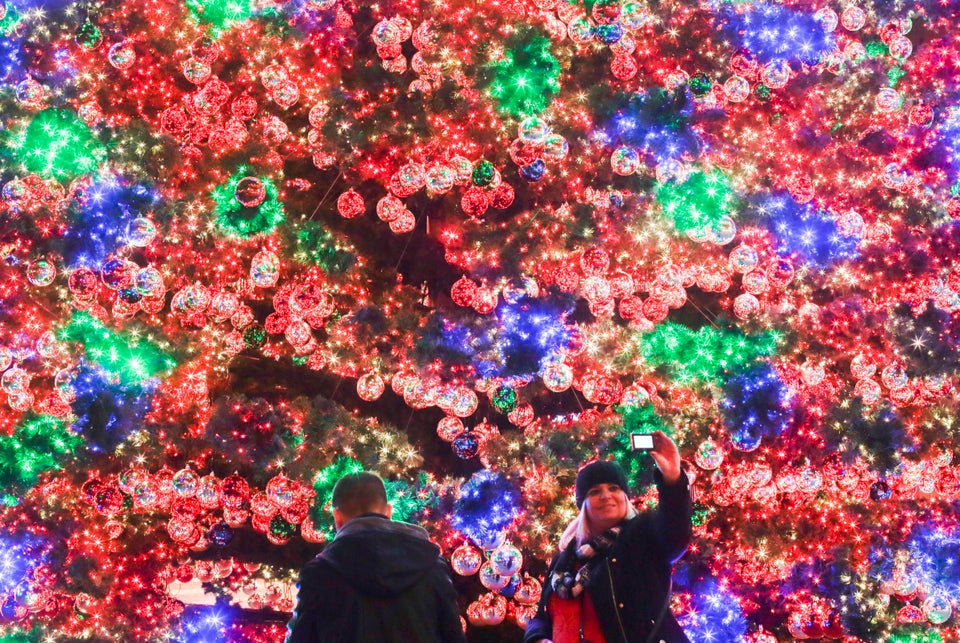 ソウルのクリスマスツリー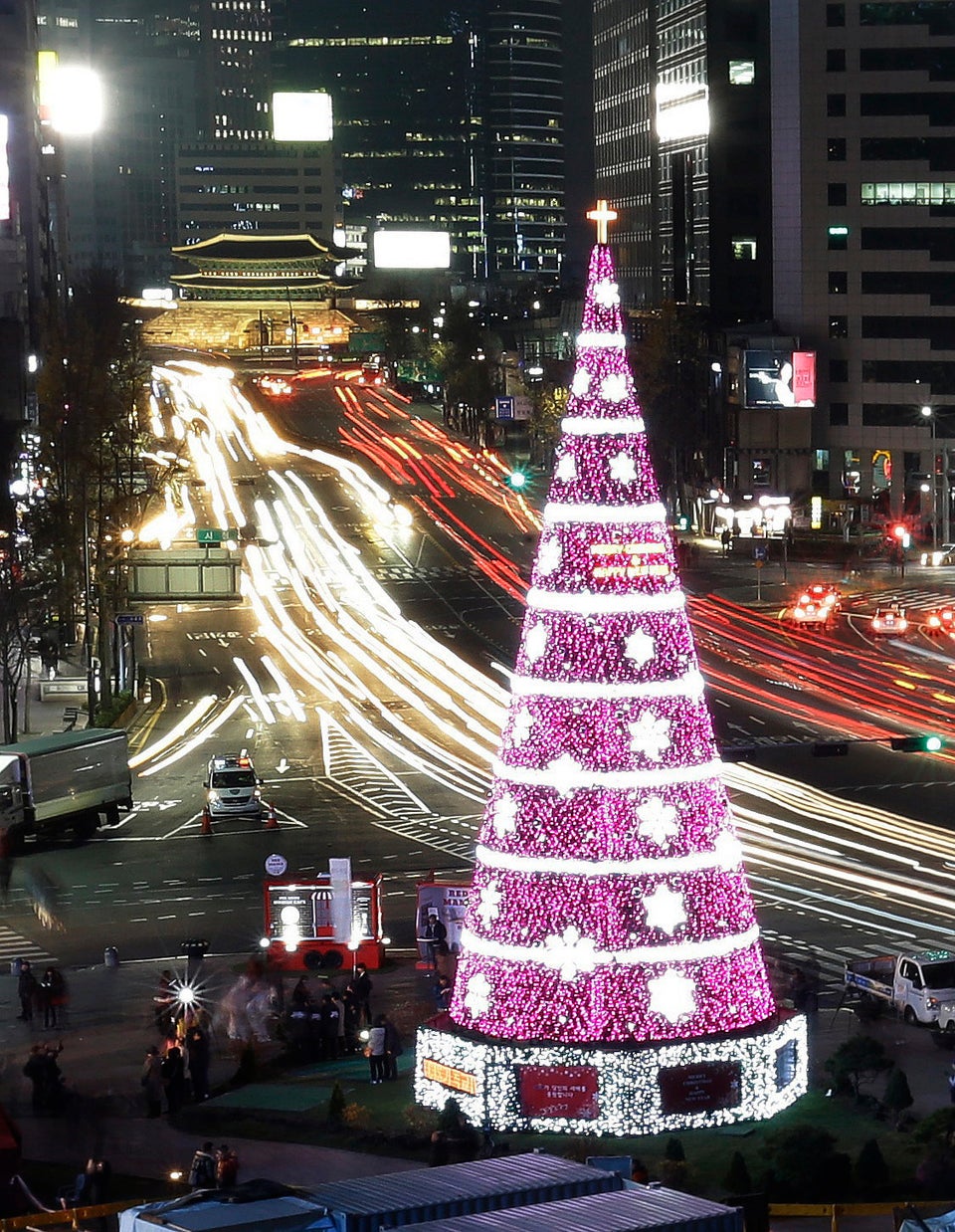 ナッシュビルのクリスマスツリー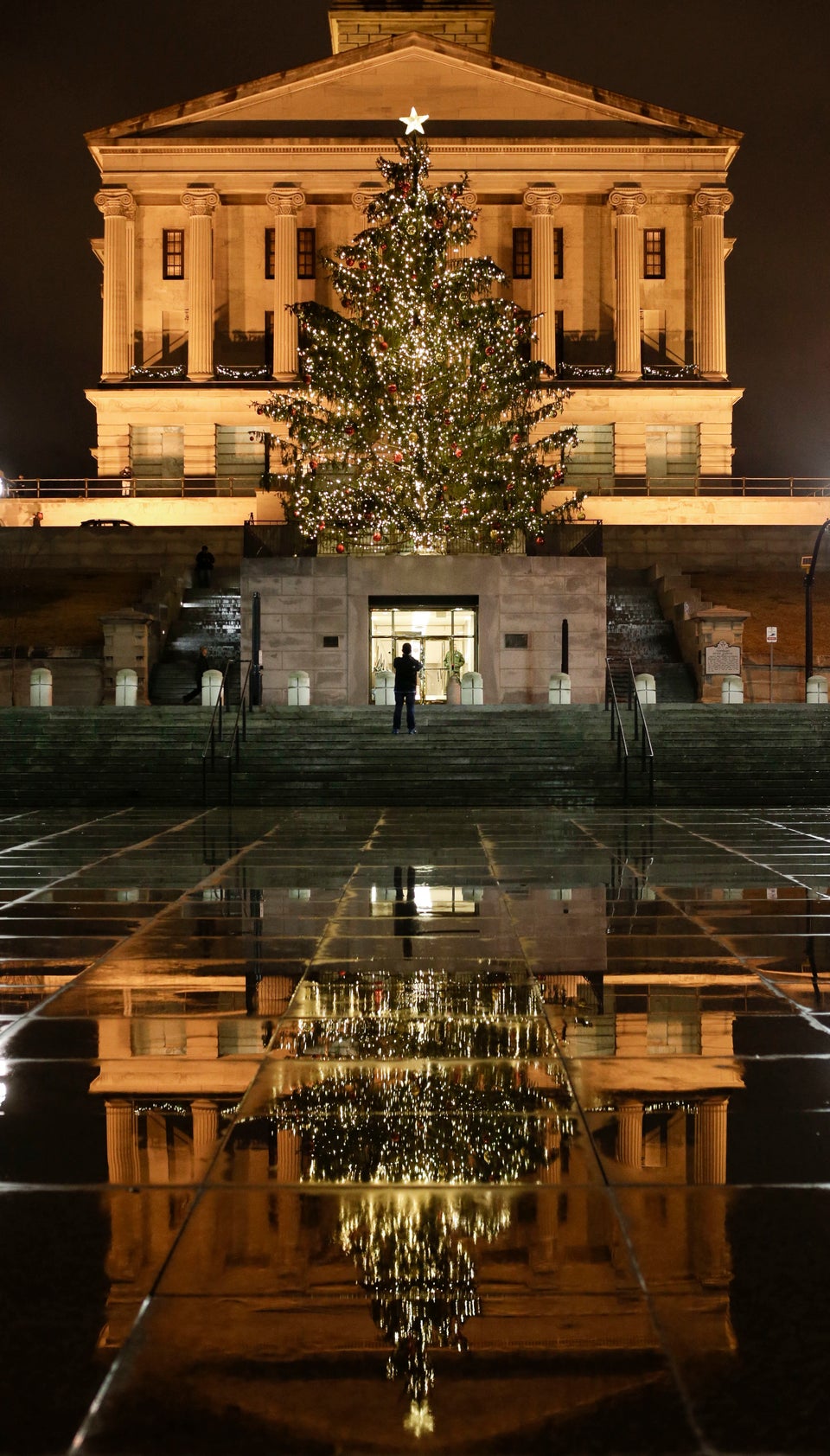 プラハのクリスマスツリー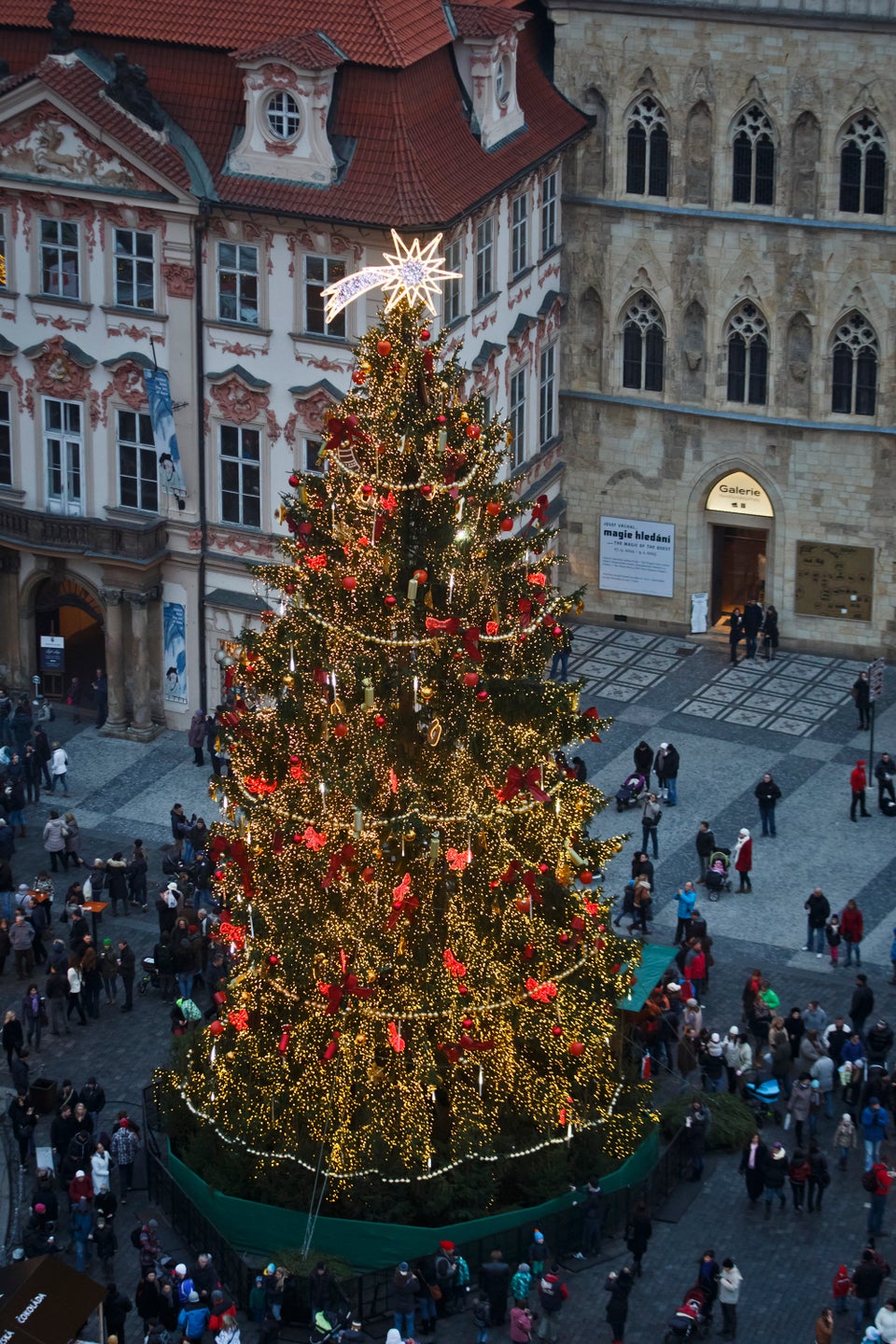 Matej Divizna via Getty Images
マドリードの色が変わるクリスマスツリー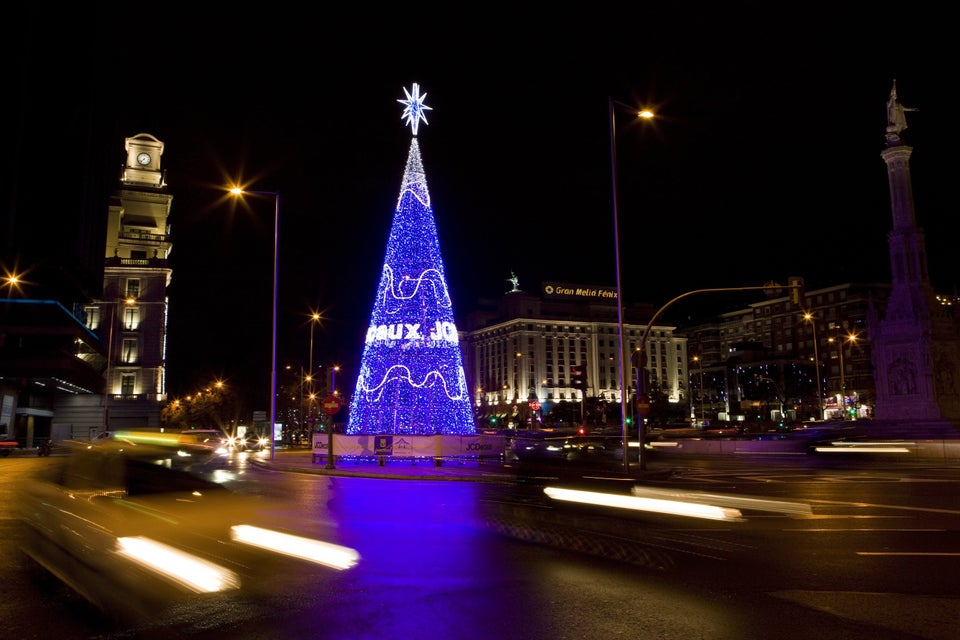 SEBASTIEN BERDA via Getty Images
リトアニアのクリスマスツリー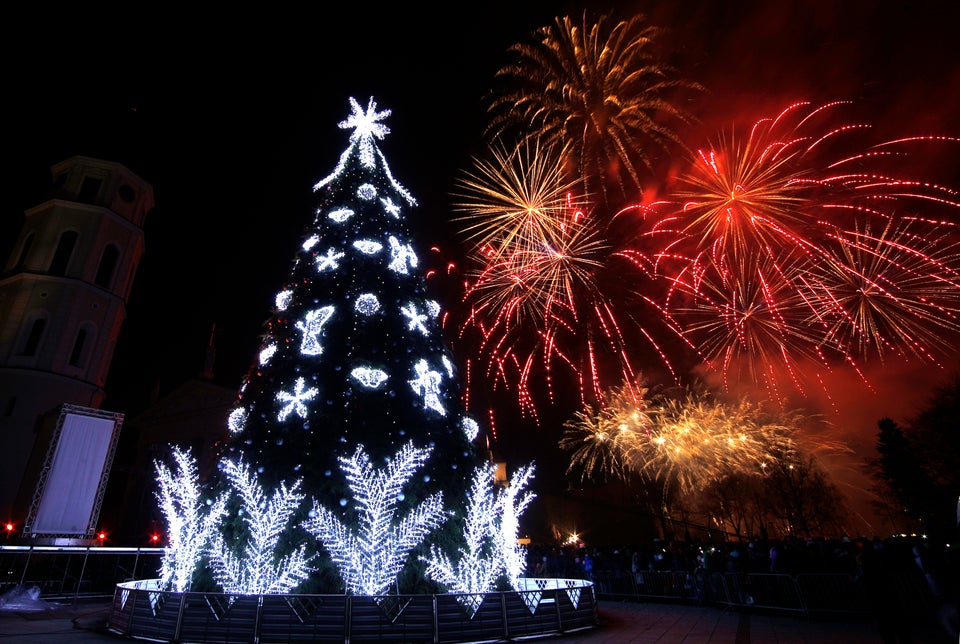 Popular in the Community