"Who the hell would ever wear that?"
Ornate, bejeweled, tasseled, flowering, bright and loud -- all signature elements of the designs from the mind of Gucci's creative director, Alessandro Michele. Earlier this week he sent his peacocks models down the runway in hoodies, suits, loungewear, hats and fur-lined loafers for Gucci's fall 2016 men's presentation in Milan.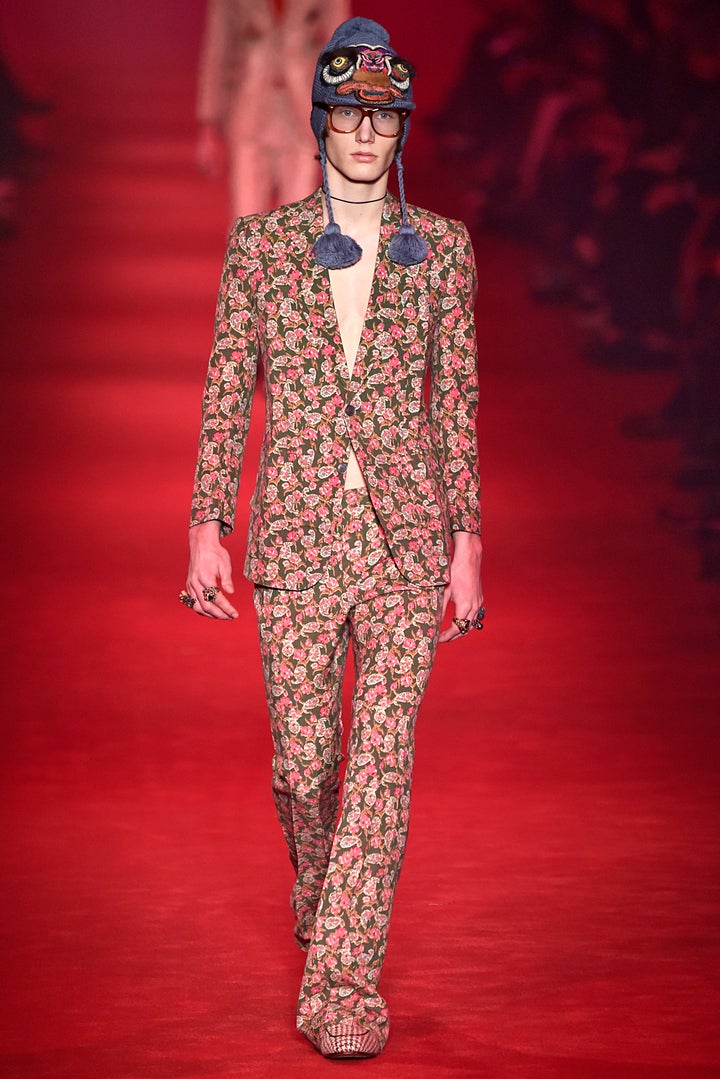 If you look at these photos, or have ever watched a fashion show, and ask yourself, "Why? I'd never wear this," you're not alone. But you're completely missing the point.
The truth is, unless you're a designer, creative director, stylist, critic, artist, editor or journalist, it's not for you -- because you're not the intended audience.
Because it is art.
A fashion show at major fashion weeks, such as the Gucci fall men's show seen here, is a display of art. It's a way for the fashion house's creative director to make a statement, to be seen and heard (and written about).
"High art has to come from somewhere. It's very interesting as a concept, high art and high art as fashion," says Mark-Evan Blackman, an assistant professor of design and menswear specialist at the Fashion Institute of Technology in New York.
"Fashion, by nature, is ephemeral," he told HuffPost. "It's like a photograph developing in front of your eyes over time. It's constantly changing, morphing into something. What the average person's going to take away from any show is: Let's look at these items as individual items," such as Gucci's coats here, for example. They're either very large or are a total matching floral print.
"For most people, that oversize plaid is going to be directional. You'll see it at department stores the following year, [but] in shapes and colors you'll want to wear."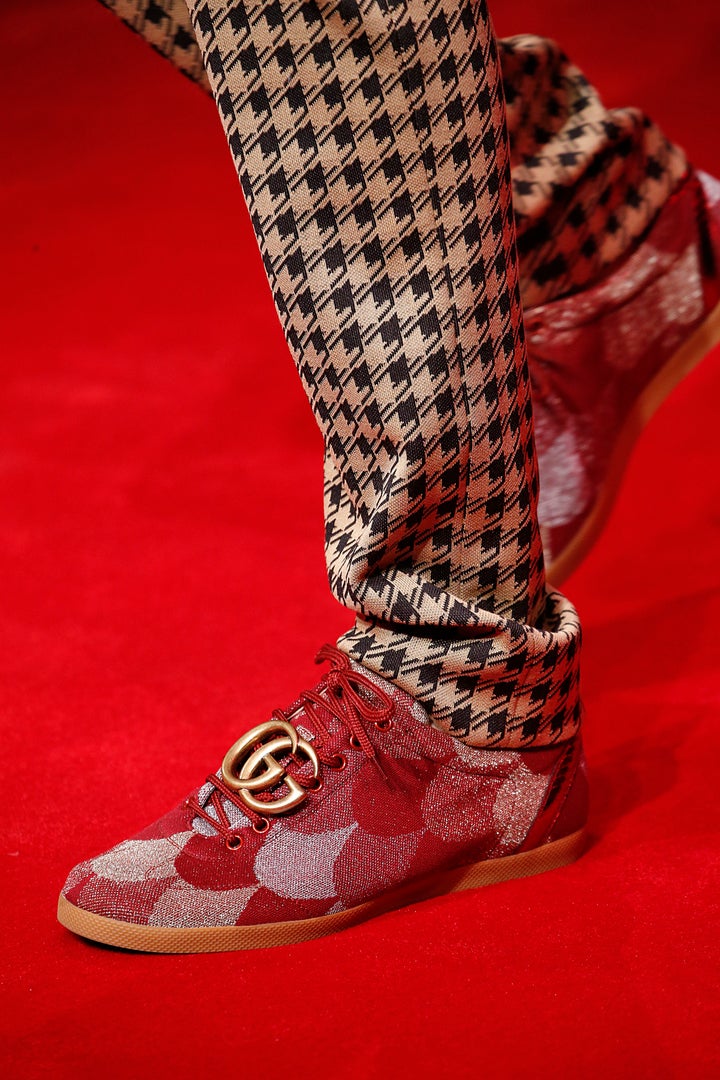 It's the designer's translation of the world -- or fashion, at least.
"What's going on in the mind of these very highly intellectualized designers is their view of the world, which is interpreted through their art (their art being apparel)," Blackman said. "But where some people pick up canvas and paint something, [designers] are creating garments that are correctional and creative. Hopefully they're thinking it will sell, but first and foremost their motivation is to be seen and to be heard."
As an experiment, Guy Trebay, a fashion critic for the New York Times, borrowed head-to-toe outfits from five labels -- Ralph Lauren, Thom Browne, Calvin Klein, for example -- to see how their runway looks actually translated if worn in real life: on the subway, taking your kid to school, walking a dog.
After asking himself a question he fields from readers: "Who in the world would actually wear this stuff?" Trebay put on a Thom Browne suit, known for its very slim fit, high waist and exposed ankles, and soon had an epiphany: "What I couldn't have fully gleaned before trying on the Browne suit was how subtly a designer can use technique to mold a consumer to his way of experiencing the world."
And yes -- eventually, you'll wear something from the Gucci show, whether you realize it or not.
Whatever you think of the complete outfits in the pictures here, the chances are high that you actually (probably) will wear something that was influenced from this show (eventually).
Because Gucci is so influential on the world of fashion, the elements Michele put together, from the large-scale plaids to the embellished embroidery, will trickle down -- especially if you deconstruct them into their basic elements, which makes them more approachable: a monochrome suit, for example, or a hoodie with embroidery on it. It might take time, but designers will take notes from what they saw from Gucci and use it to influence their lines at say, Macy's and JCPenney.
"Fashion is like a photograph developing in front of your eyes over time. It's constantly changing."
"What the designer's trying to do is broaden horizons," Blackman said. "He's saying, 'We're not giving you a hoodie with embroidery on it. How much embroidery are you comfortable wearing, if any? We're pushing it a little. We're not asking you to eat hot dogs because that's your go-to food. We're now asking you to eat prime steak.' For some people, that's a jump. ... If everyone started wearing an embroidered hoodie, the guy who thought it was crazy will eventually wear it once it becomes popular and safer."
Ask yourself what you're comfortable wearing.
If you care enough about fashion shows (and since you've made it this far in the article, we're assuming you do), your takeaway from fashion shows like Gucci's is to reexamine what you're comfortable wearing and why.
"Take the time to really look at the piece. Men don't go out and buy a wardrobe. They go out and buy a shirt, a jacket, some trousers," Blackman said. "Ask if you can wear it in 10 years. Will it make you feel good about yourself in 10 years? That's where high end fashion comes in, because oftentimes it's ahead of the curve."
See more looks from Gucci's men's fall 2016 Milan show here: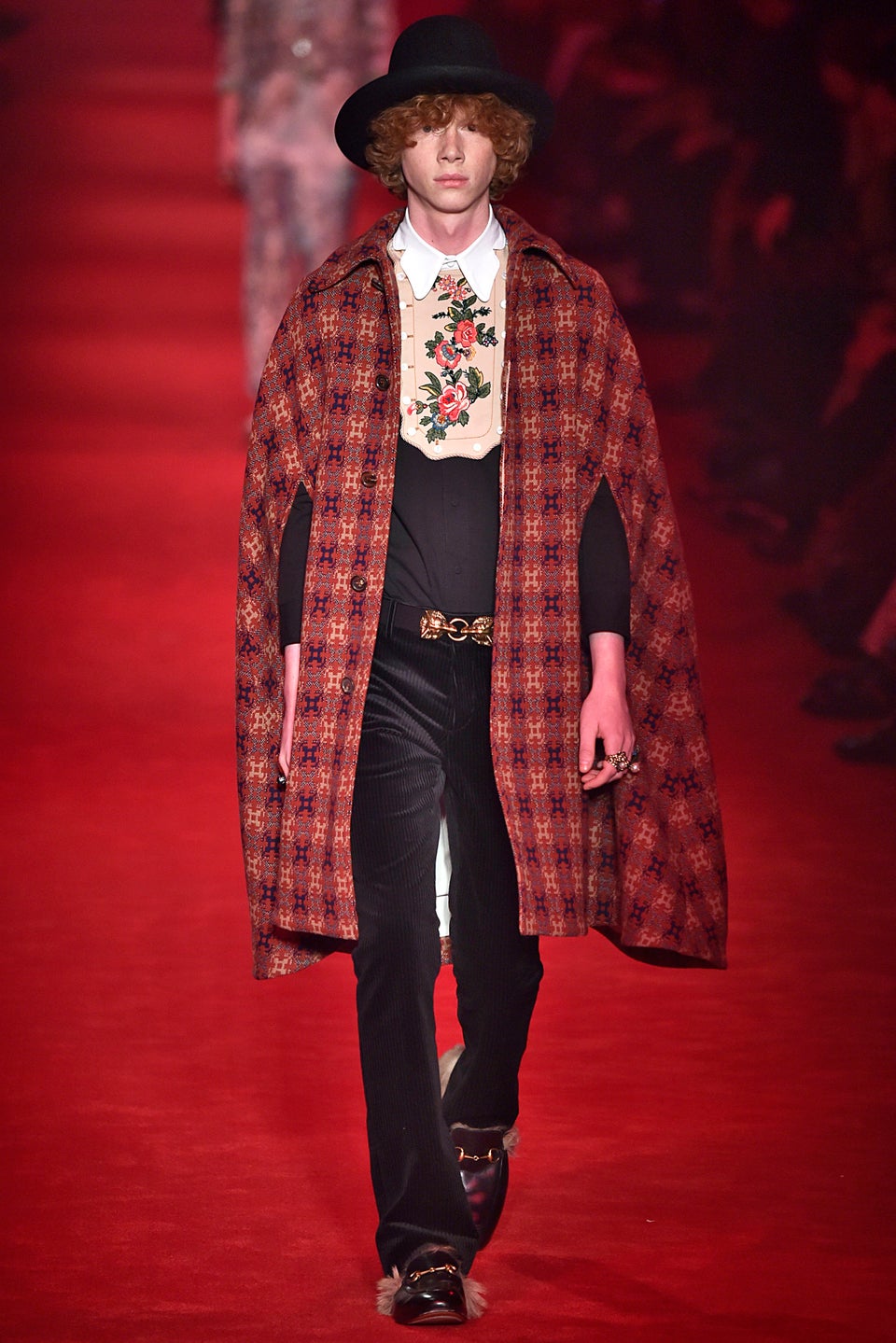 Victor VIRGILE via Getty Images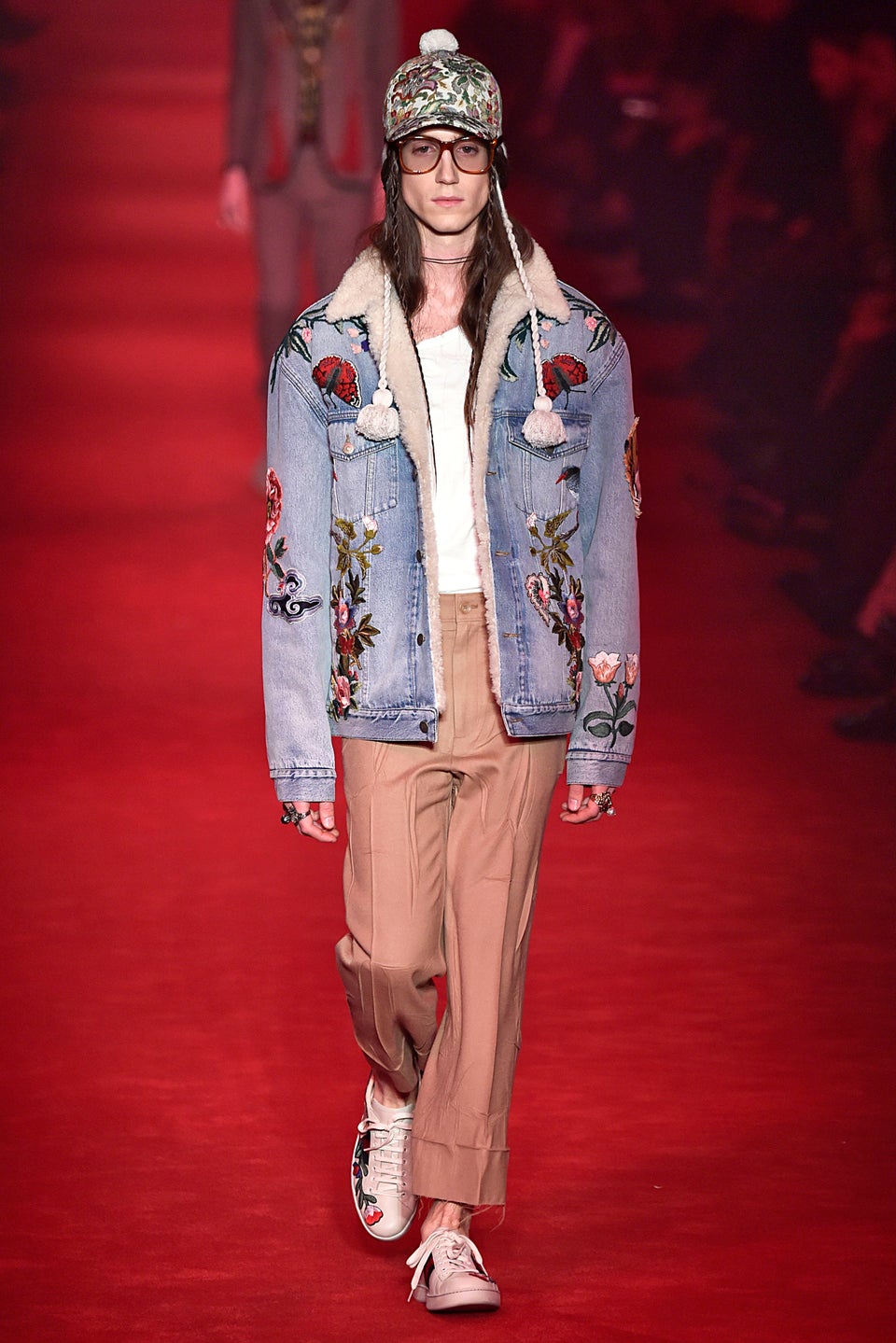 Victor VIRGILE via Getty Images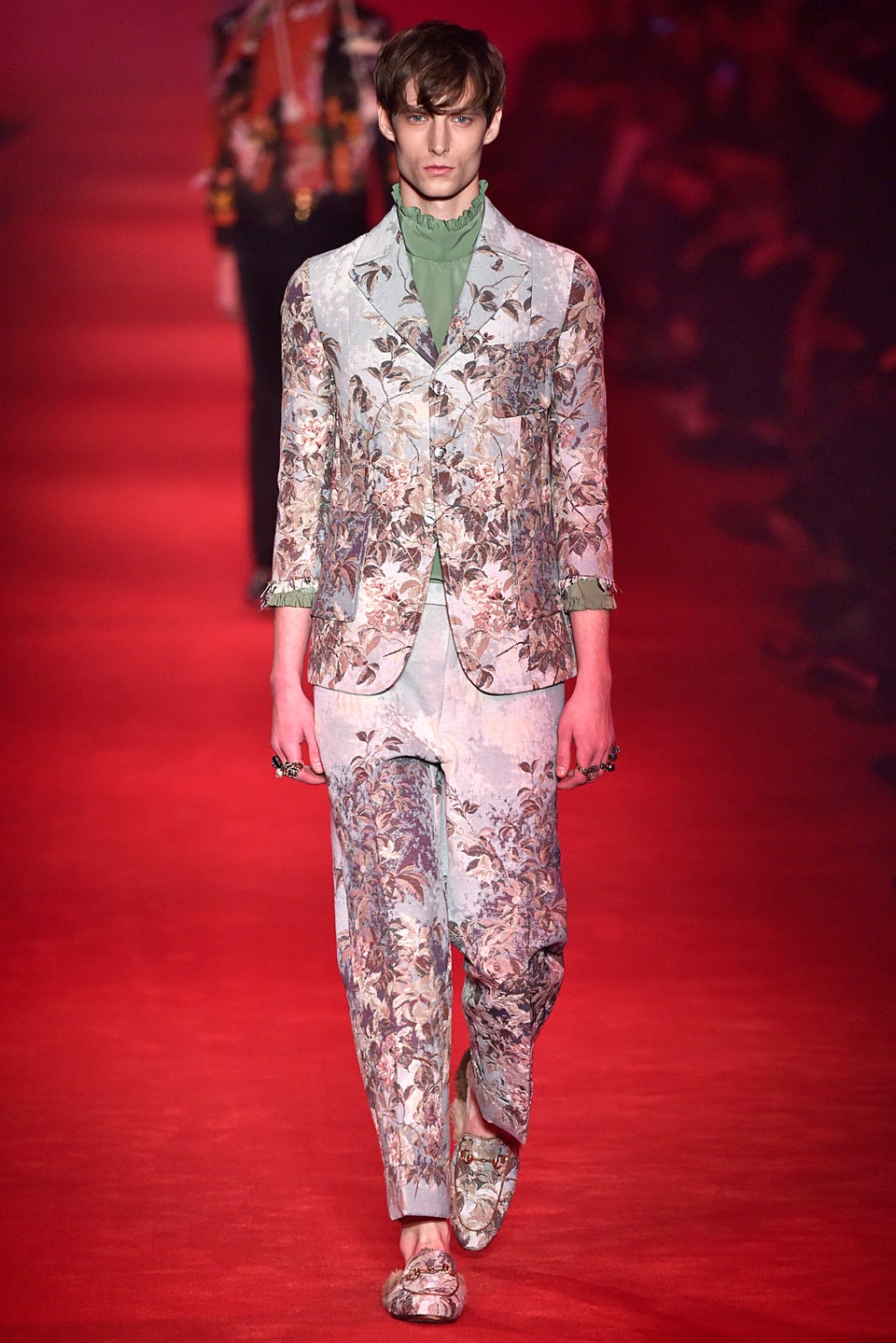 Victor VIRGILE via Getty Images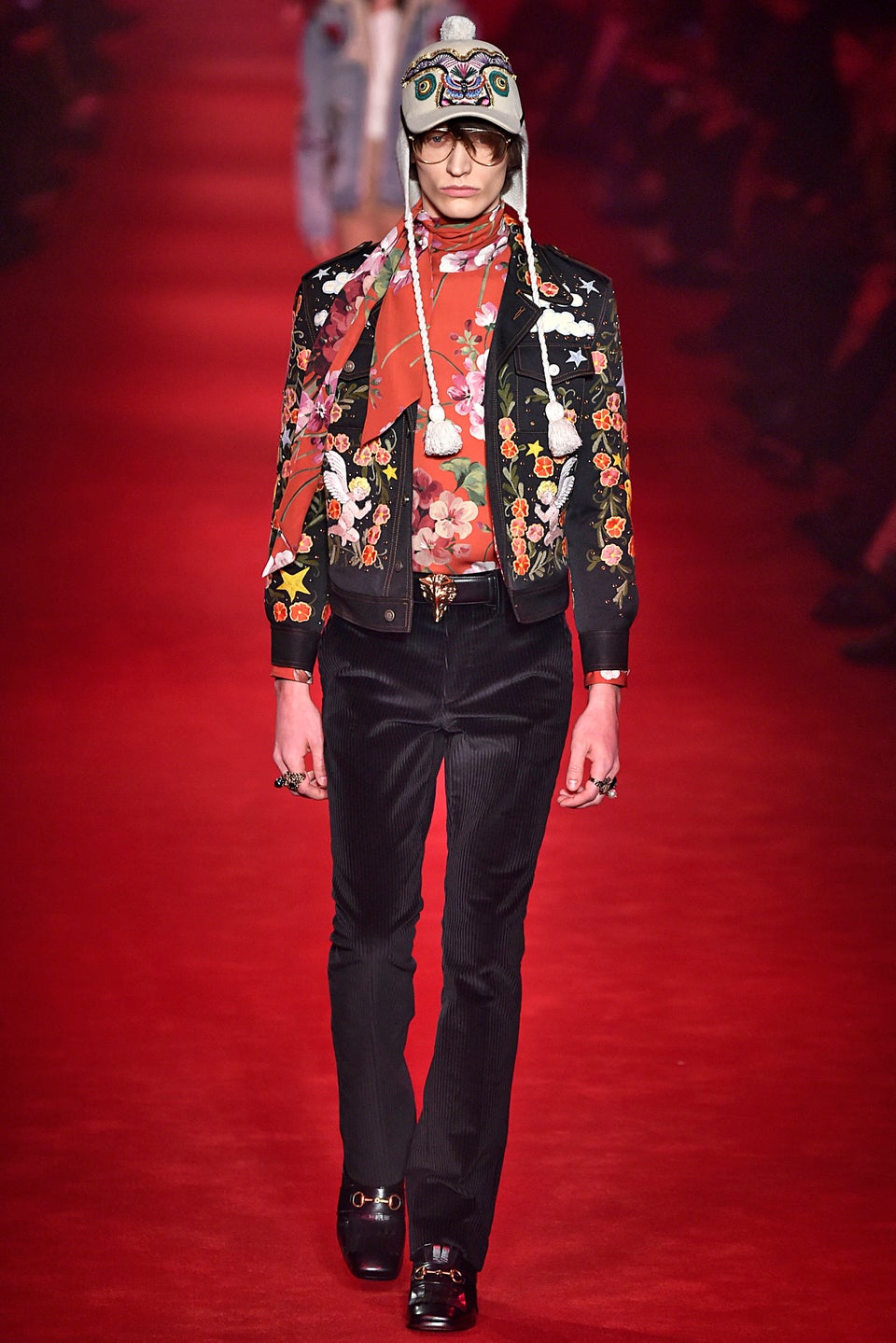 Victor VIRGILE via Getty Images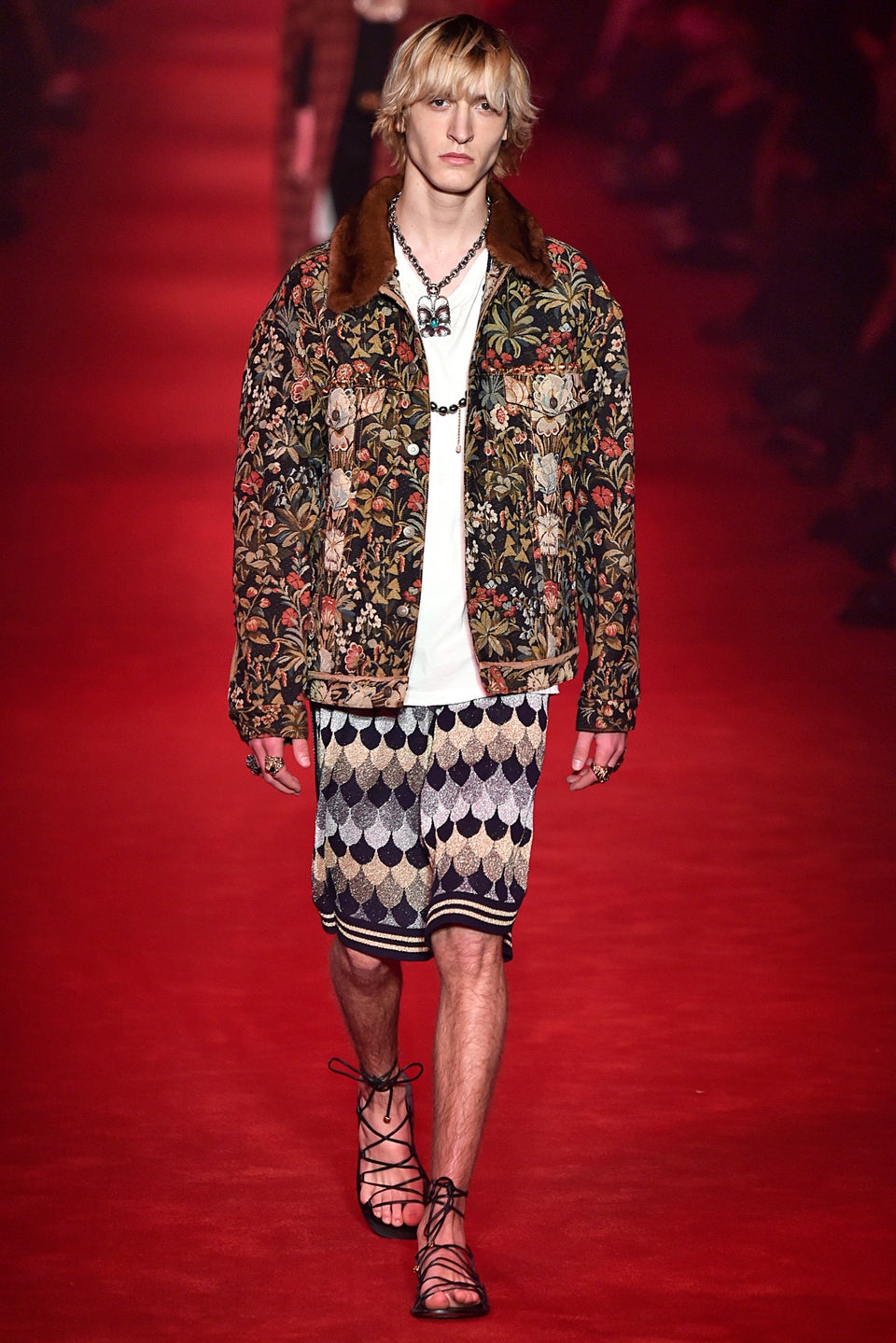 Victor VIRGILE via Getty Images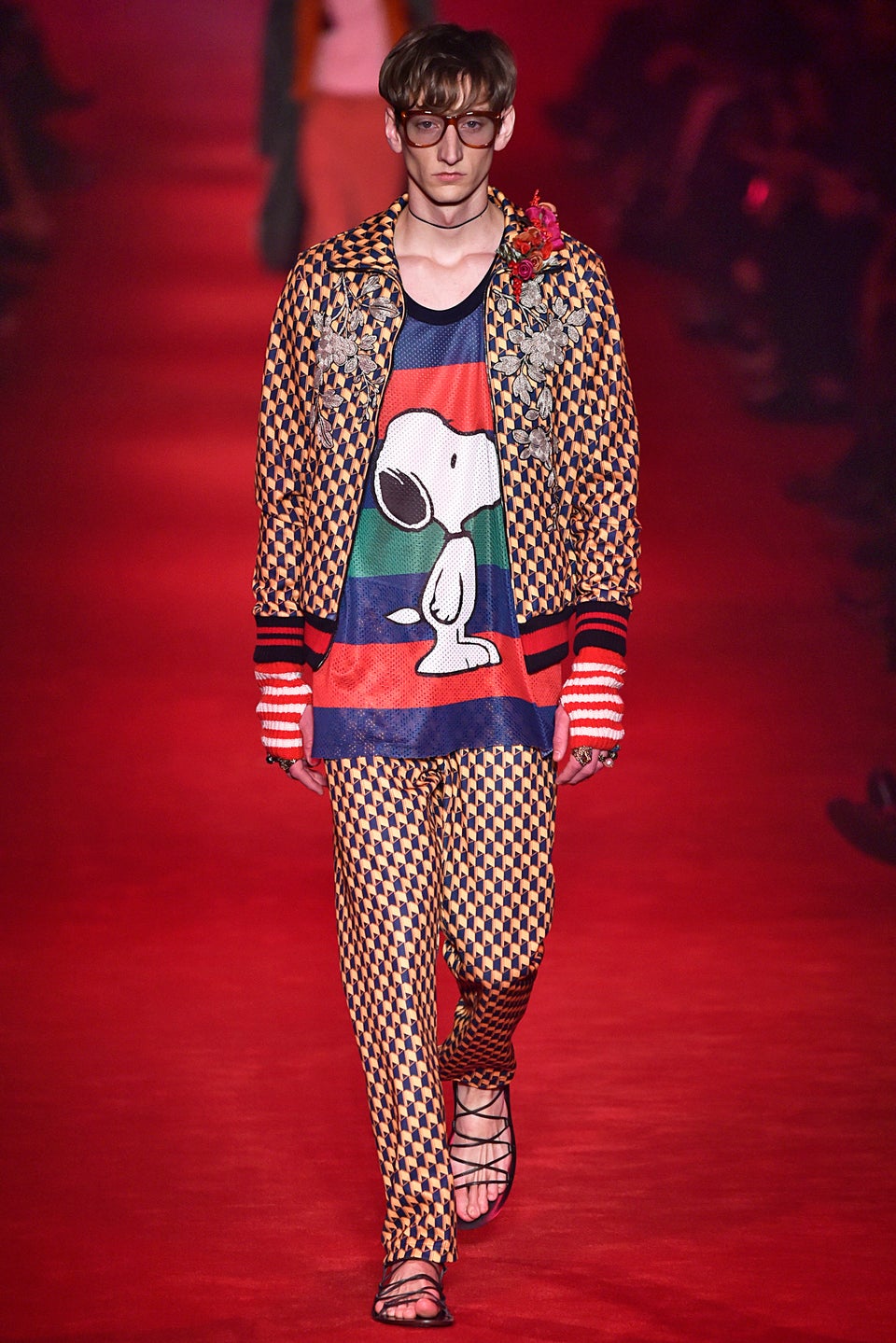 Victor VIRGILE via Getty Images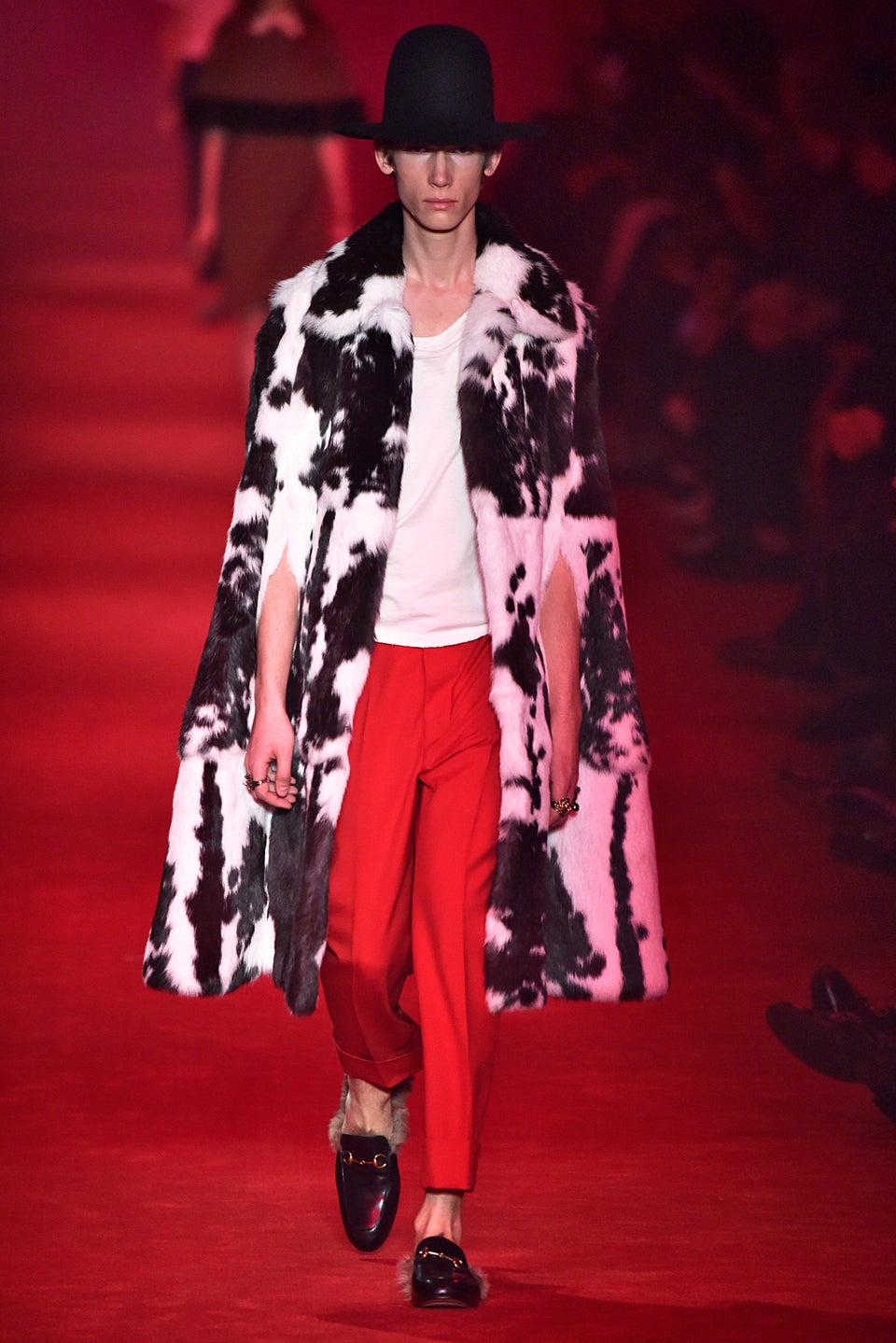 Victor VIRGILE via Getty Images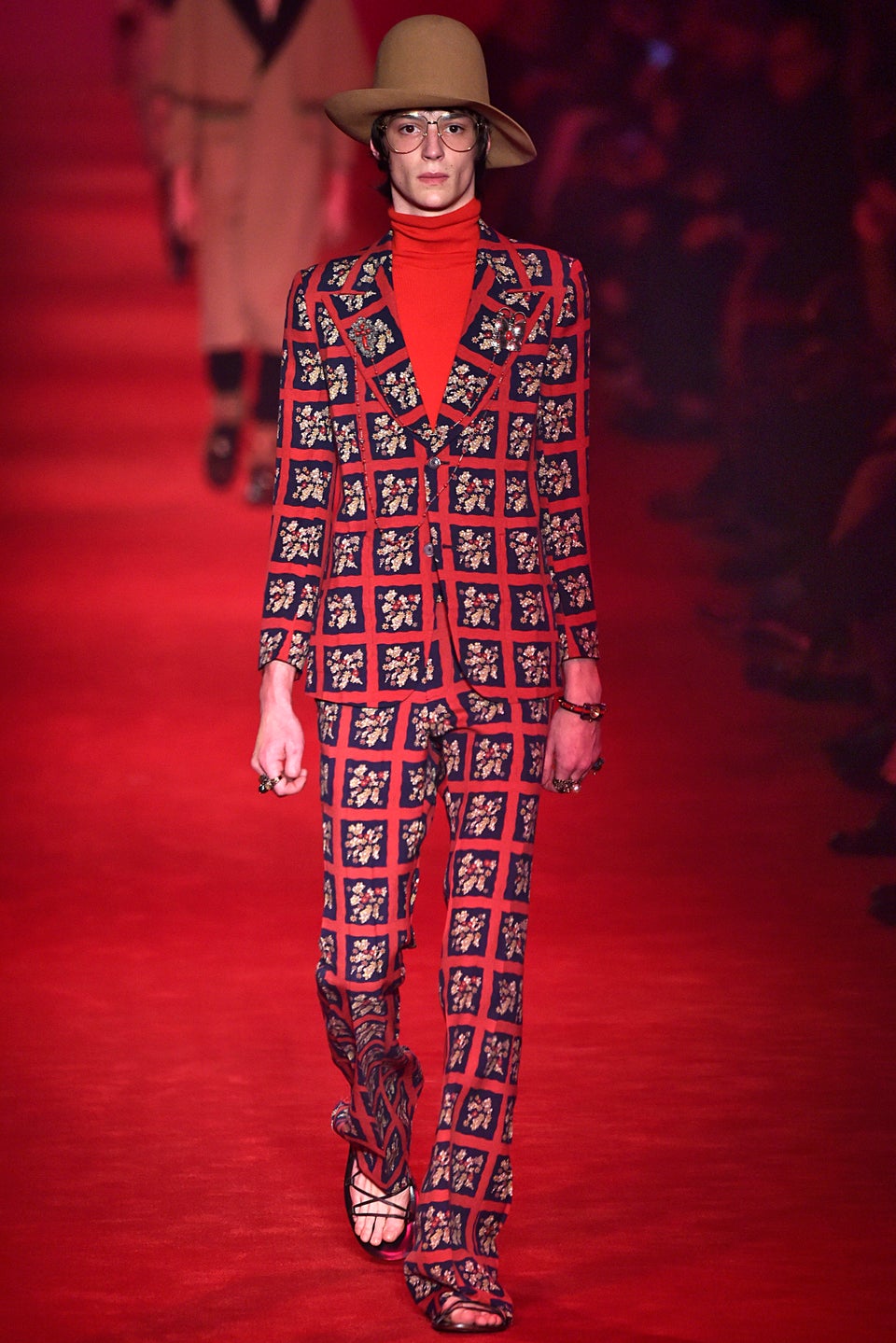 Victor VIRGILE via Getty Images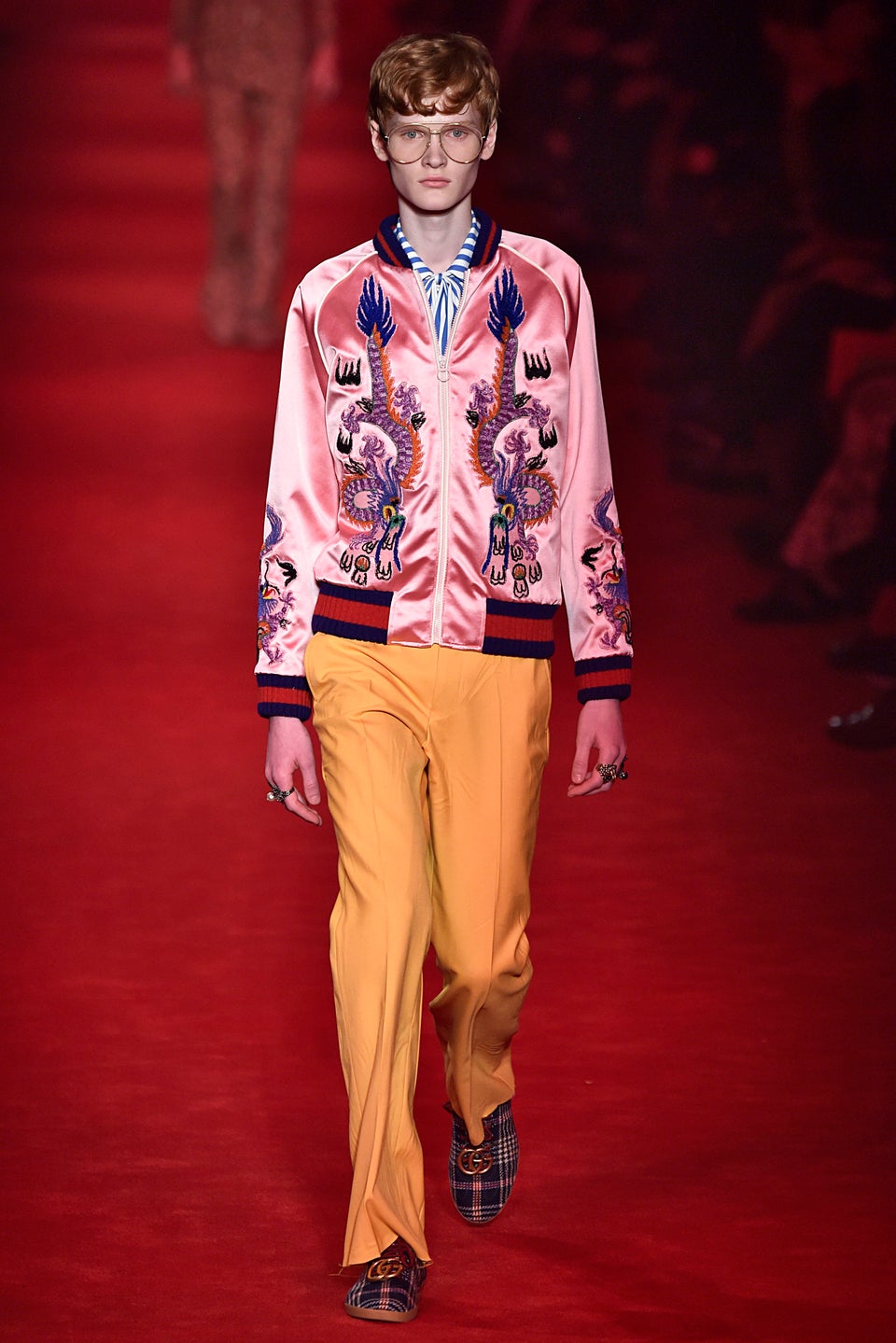 Victor VIRGILE via Getty Images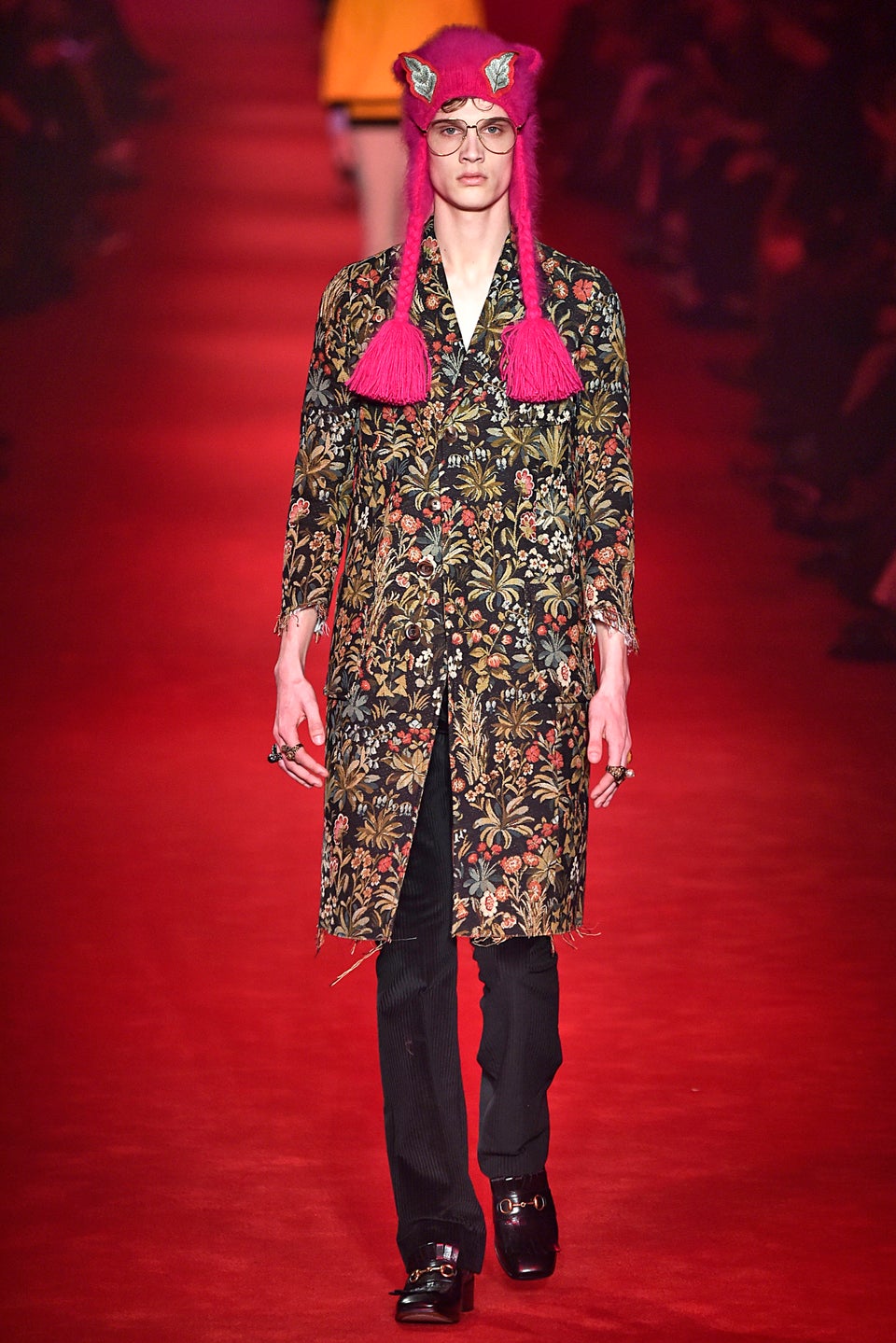 Victor VIRGILE via Getty Images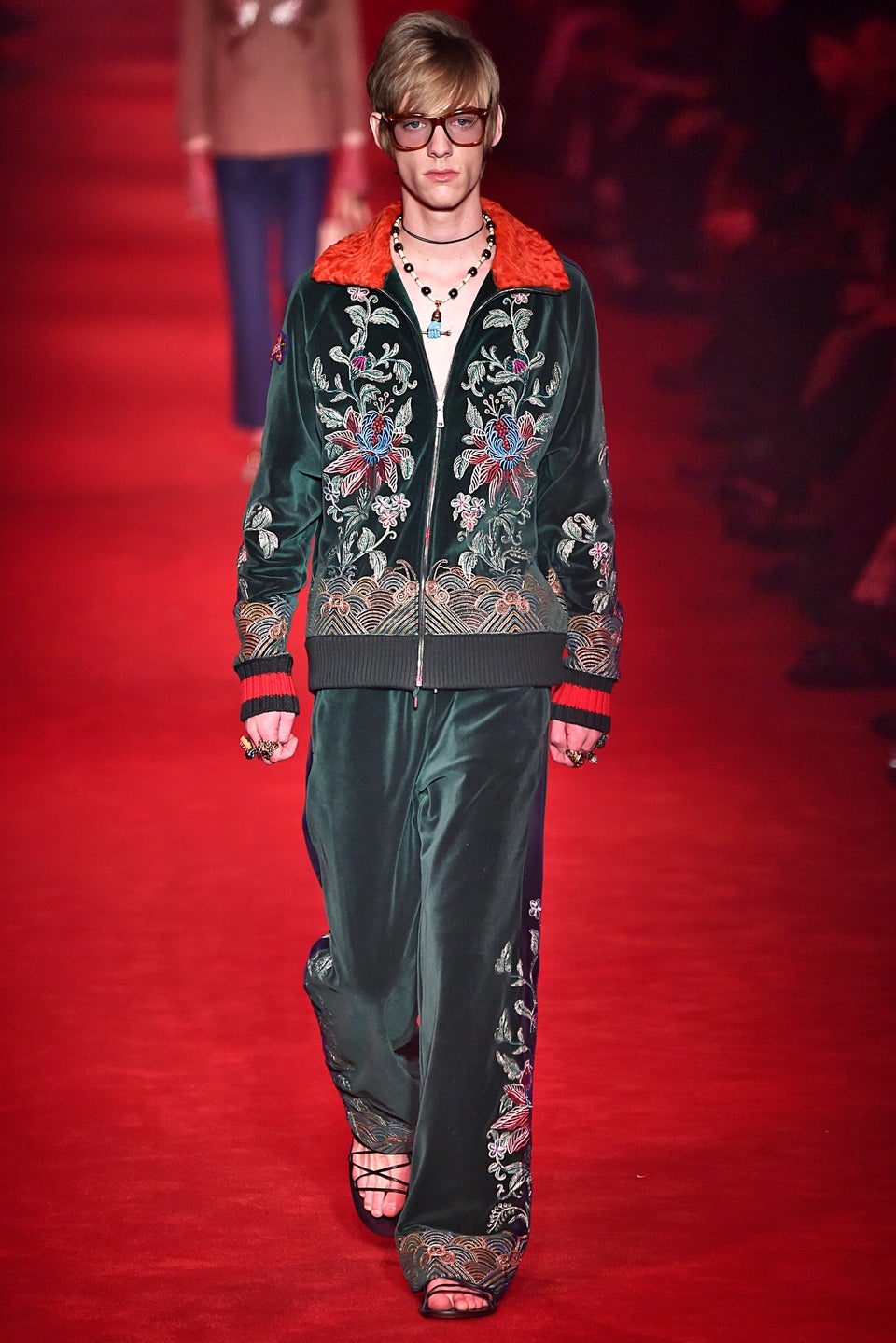 Victor VIRGILE via Getty Images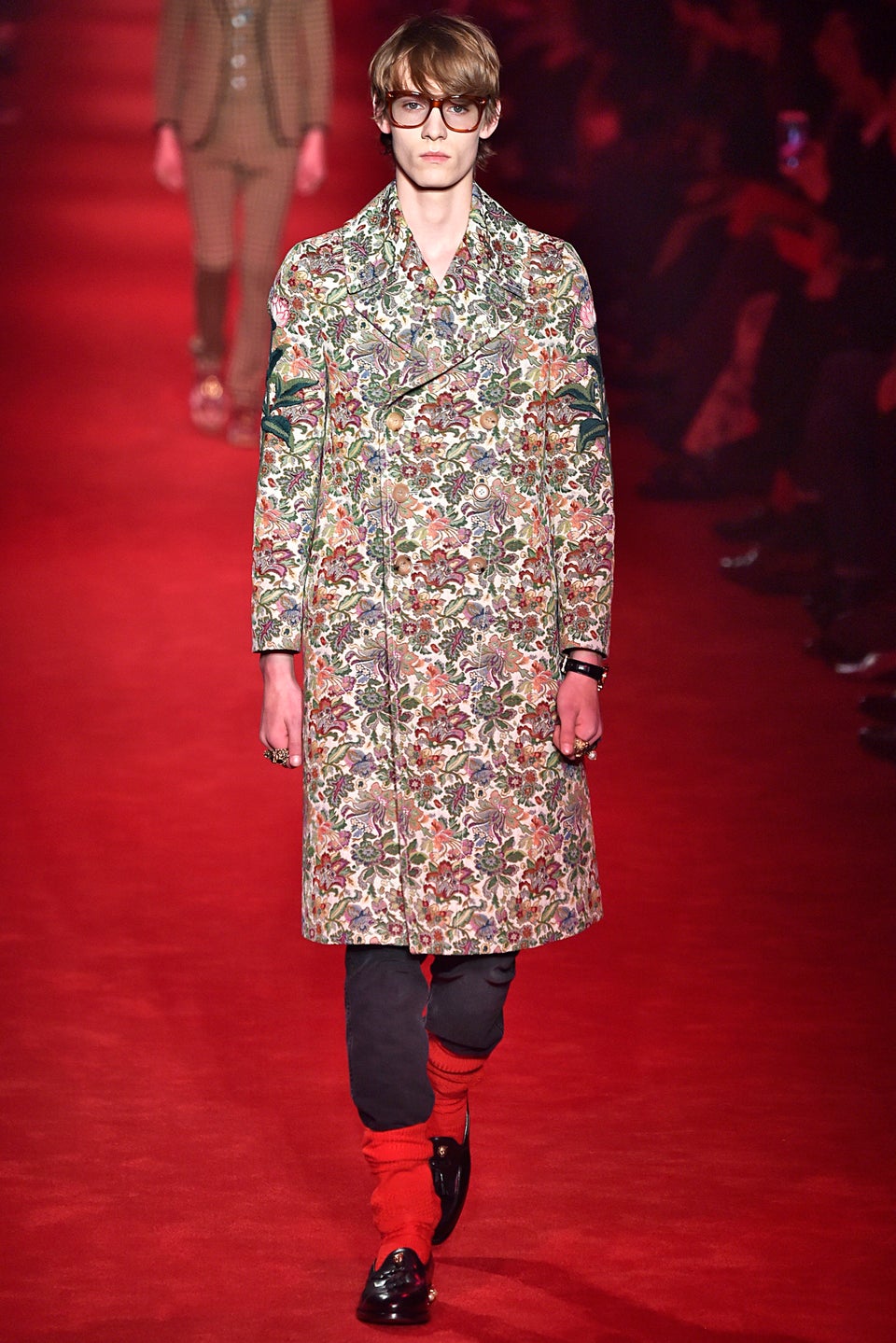 Victor VIRGILE via Getty Images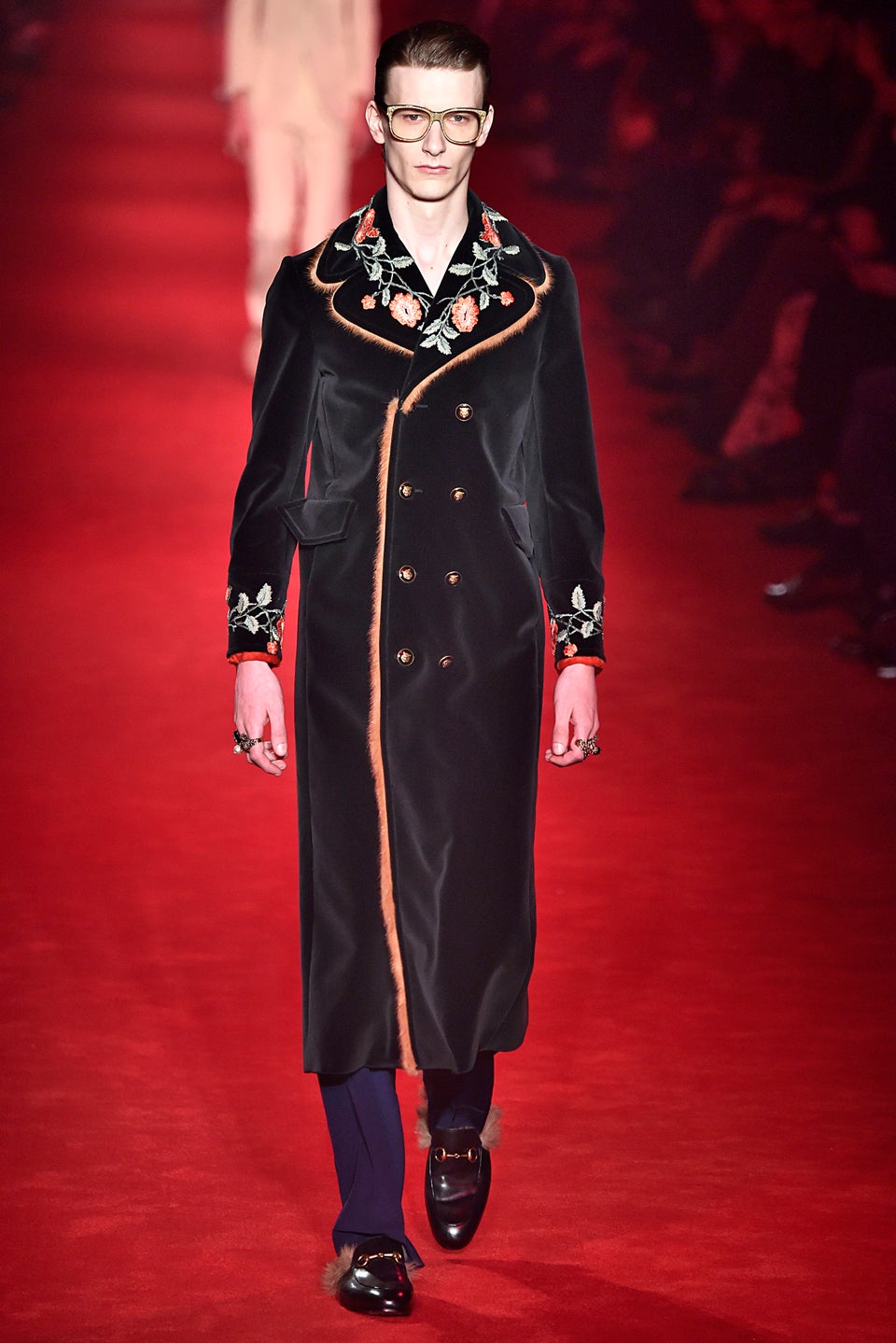 Victor VIRGILE via Getty Images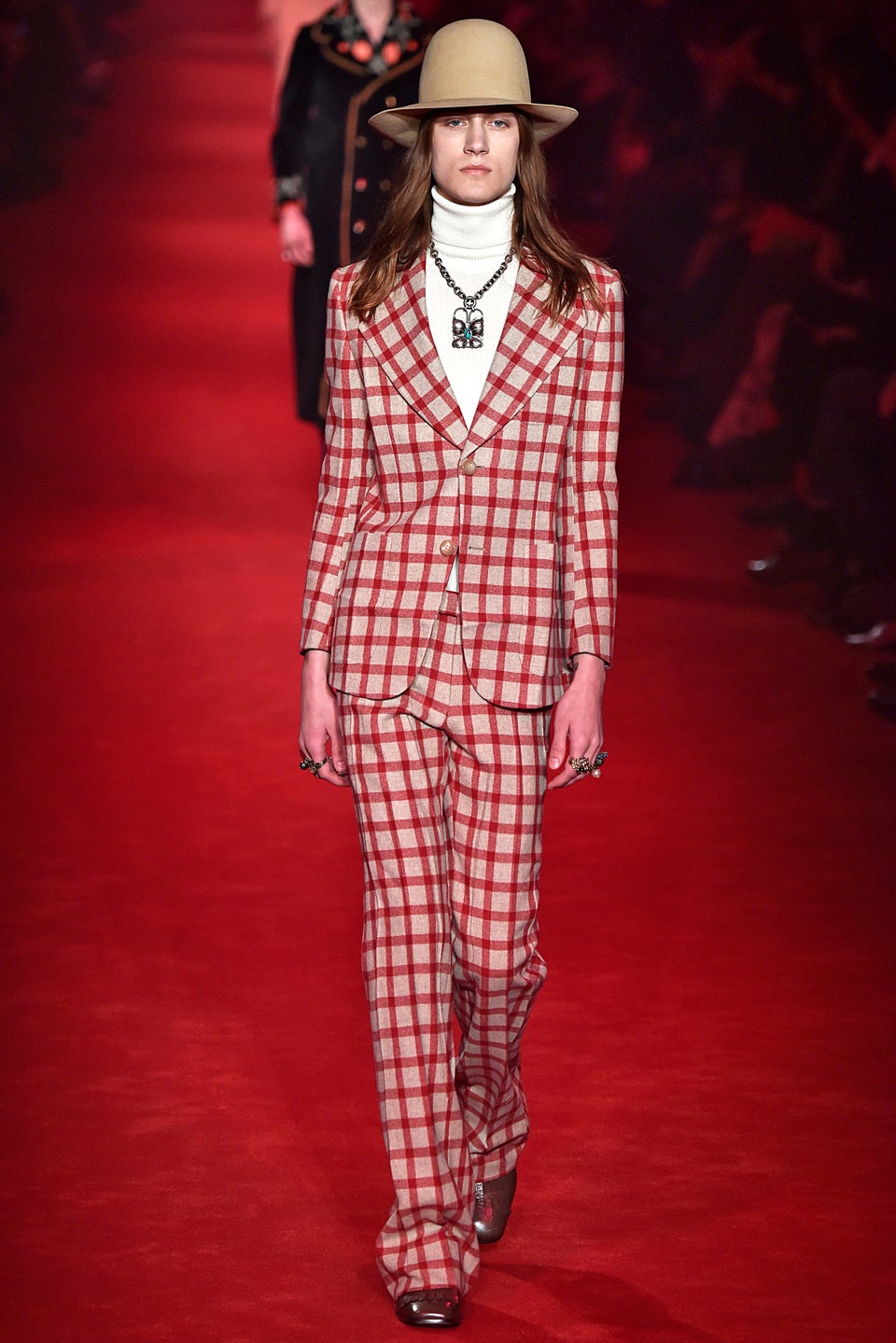 Victor VIRGILE via Getty Images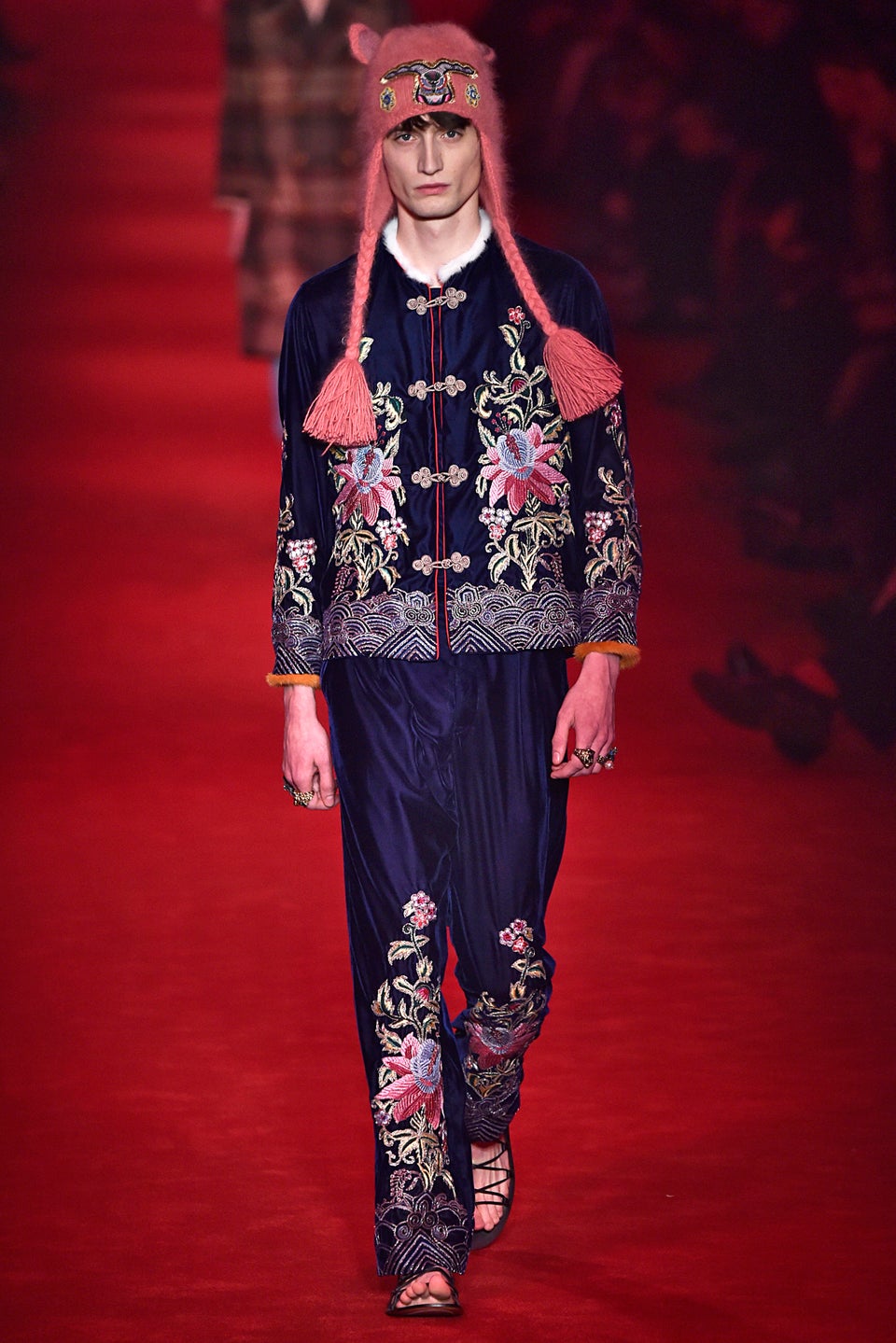 Victor VIRGILE via Getty Images