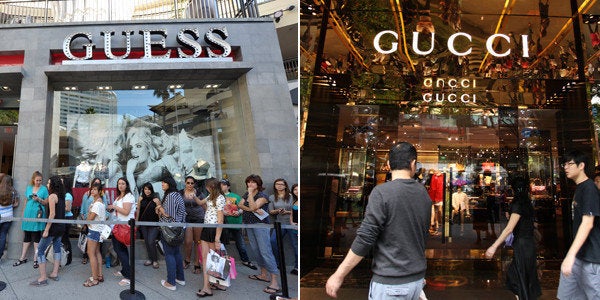 Guess and Gucci have finally faced off in court over that question. According to Bloomberg News, Gucci is accusing Guess of engaging in a "massive, complicated scheme to knock off Gucci's best-known and iconic designs," in the words of Gucci's lawyer, Louis Ederer.
Gucci filed a suit in New York federal court in 2009, claiming that the LA-based fashion brand infringed on its trademarks by imitating four specific Gucci signatures: the green and red stripe; the interlocking "G" pattern; the square "G" and the brand name's delicate script font.
But the battle, which was finally argued before a judge on Wednesday, may be too old and drawn-out. Guess not only refutes Gucci's claims of trademark infringement -- "[Guess] has no reason to be like Gucci and it did not scheme to be like Gucci," said Guess' attorney, Daniel Petrocelli -- but also claims that Gucci "sat on its rights" for at least seven years before suing, according to Bloomberg News.
The case, a long time in the making, is set to last up to three weeks, says Women's Wear Daily. And while we're no lawyers, we decided to take a look ourselves. See a few Guess and Gucci products below -- do you think the similarities are lawsuit-worthy?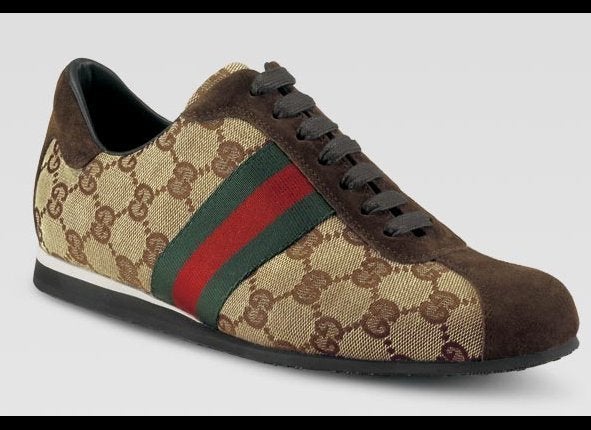 Guess vs Gucci
Popular in the Community