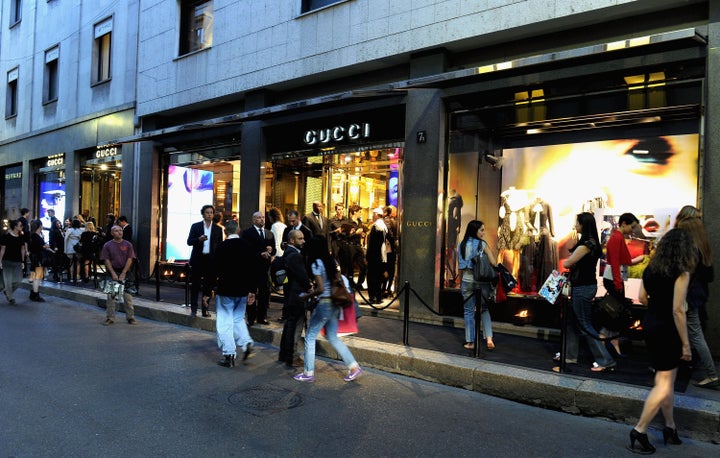 The $4.6 million payout, however, is a tiny slice of the $120 million the Italian company had originally asked for, claiming Guess' appropriation of the "G" logo confused customers and caused them to lose profits.
Gucci initially filed suit against Guess three years ago, alleging that the LA-based fashion brand "diluted its brand" by imitating four specific Gucci designs: the green and red stripe; the interlocking "G" pattern; the square "G" and the brand name's delicate script font. The new court injunction will prohibit Guess from producing any of these patterns except for its script logo.
The Gucci vs. Guess lawsuit finally went to court last month and quickly heated up; Guess CEO Paul Marciano testified in April and denied any wrongdoing, saying, "You interpret your own way with your own brand."
It looks like some of Guess' alleged knockoffs will now be a thing of the past.