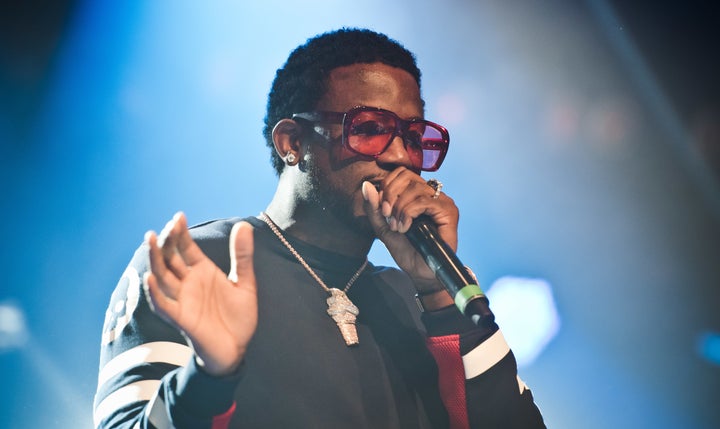 I was scrolling through Facebook this week and a link caught my eye: Gucci Mane, Sober for 3 Years. I was inspired and amazed to read this incredible artist's story. It reminds me that sober people are everywhere, even in places we least expect it.
Gucci Mane, who was born Radric Davis, is a bright light in hip hop. He's released over 2,000 songs and collaborated with the industry's best producers, as well as artists like Mariah and Mario. He came from the Atlanta hip hop scene, which is known for its innovation. The New York Times said, "Gucci's trademark is his flow: buoyant and melodic, with light comedic flourishes. He raps with a slurry intricacy that's inscrutable to old-fashioned hip-hop purists, but holds consistent thrills. His rhymes take unanticipated turns, and he loves to hover over the same syllable, dropping it over and over from different angles."
And, like so many people who are bright, smart, and creative, he struggled with addiction, too. His drug use increased until he said he was smoking almost a pound of weed every other day. "I talked different," he told FADER Magazine. "When I was drinking lean like crazy every day, I was out of my mind."
I definitely related to that. Obviously, I'm not a hip hop star. But I did have a monumental drug and alcohol problem, and when I was actively using, I couldn't stay out of trouble either. Gucci's been arrested 10 times since 2001. The drug, assault, and gun charges, plus a murder charge that was dropped in 2005, kept him incarcerated for most of this decade. Being a black man, with drug problems, in a highly visible career, only added to his struggle.
Gucci has stayed close to greatness but his addiction kept him from realizing his incredible potential. "Every single time that he was about to break through is exactly when he went back to jail," said Todd Moscowitz, a member of Gucci's management team. According to Gucci, part of his addiction was believing that he needed drugs and alcohol to create: that his music was somehow "better" when he was drinking and using. That's a common misconception about musicians, artists, and other creative people. Now that Gucci is sober, his fans are listening closely to his new music and judging whether "he was better before he got sober."
Gucci, who got sober during a 3-year prison sentence, is happy, healthy, and hard at work in the studio. Now 36, he said that he hadn't been sober since he was 17. That's almost two decades of drug use. He tried rehab once, but it didn't work for him. He struggled to find a solution to his misery. "I can't say I felt happy my last six, seven years in the music business," he said. "I was just numb. You told me that I was doing good or told me I was doing bad, you hated me or loved me, either which way I greeted with nonchalance. It was sincere nonchalance—like, I really didn't care."
He finally detoxed behind bars at the high-security federal penitentiary in Terre Haute, Indiana. He composed songs with pen and paper, exercised until he had a six-pack, and learned the language of recovery from reading self help books and the Bible. He emerged from prison in May looking so different that people wondered if he was a clone. He says, no, it's still him: just sober, clear, and on top of his game. "A clone is, like, perfection. So if I look like a machine or a robot, then I'm doing something well," he said.
Yet, during his years of active addiction, he also made amazing strides. He discovered Waka Flocka Flame and Young Thug, and launched producers like Zaytoven, Drumma Boy and Mike Will Made-It into the spotlight. Now that he's been released to house arrest and probation, he is focusing on his sober lifestyle and continuing to work on his career. He acknowledges his previous success, but emphasizes that the real victory isn't his record sales or his swag. "Anybody can do the stuff Gucci used to do," he said. "Can y'all copy living how I'm living? Can y'all copy getting y'all life together?"
It's true. Anyone can drink, or party every weekend. Getting sober and finding lasting recovery is the real gift. Gucci Mane is an amazing example of what's possible, and his story inspires me to keep investing in my own recovery. People in recovery are everywhere: in prison, in the music industry, and in the house next door. It's great to be reminded that no matter where we start, we can get sober and stay that way.
Jeremy Broderick is a national recovery advocate and founder of Windward Way Recovery in Costa Mesa, California.