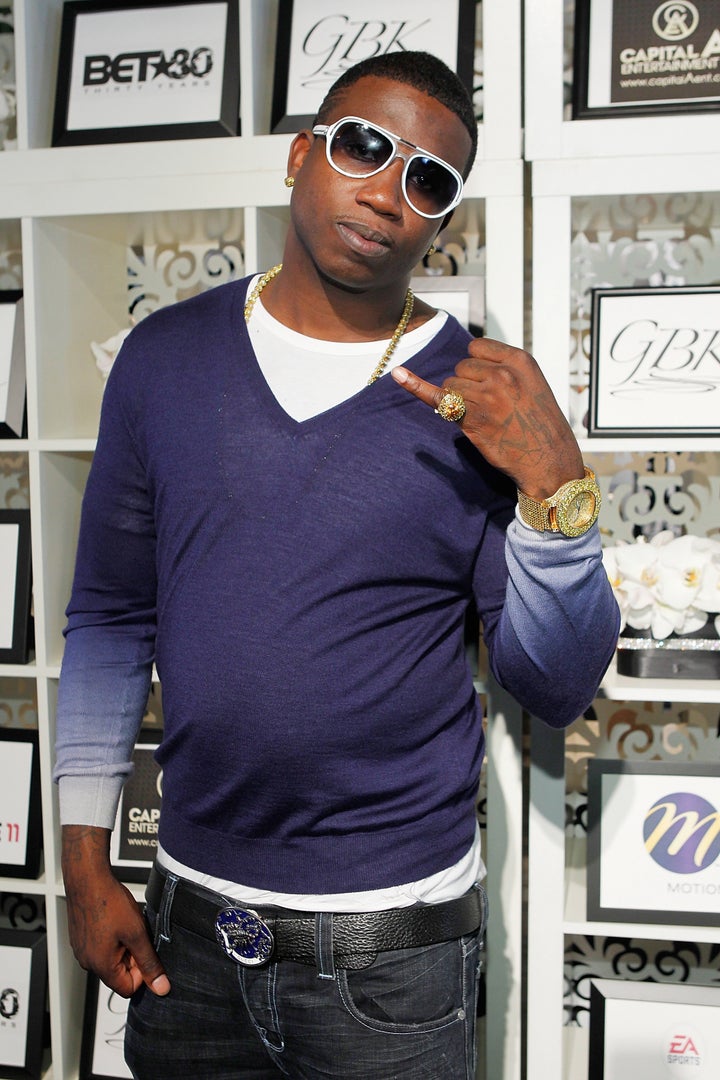 "So we're shooting the sequence, and as he is getting f--ked, I start to hear snores," said Korine. "He had literally passed out! And she was riding his dick the whole time. I'd never in my life filmed a sex scene where the dude was sleeping … and she was on top of him for a good 45 minutes."
Korine says marijuana was to blame. The folks in Mane's entourage apparently smoke all day, so by the time the sex scene was being shot (around four in the morning), it was pretty much a wrap.
UPDATE: Vulture also got Gucci himself on the phone to verify the details of the sexual slumber party. The rapper confirmed that he did, in fact, take a nap during the raunchy scene:
Yes, I was knocked out. I was tired. I had a concert down there in St. Petersburg, one of the days I had to shoot a scene. Same time, same night. We started shooting at ten o'clock in the evening until one or two o'clock. I was extremely tired because Harmony would work for almost 48 hours straight, I think. Even though Harmony is a close friend and a great director, he's a hard boss. Make sure you put that in bold letters.
He also cleared up another question: The sex in the scene was simulated ("They just wouldn't let me. It was simulated, but, you know, I wish it wasn't.").
The original article continues below.
But box office figures aside, did Mane ever wake up? Eventually, Korine says the "I'm So Icy" rapper came to: "At the end, he woke up and was like, 'I feel real nice. I feel like Mozart's on my dick.' And that was it, and he went back to sleep."
And this concludes another chapter of Don't Read Gucci Mane Stories While Eating. For more on the scene, including the curious casting method Korine used for Gucci's sex partner, head over to Vulture.
PHOTO GALLERY
"Spring Breakers"
REAL LIFE. REAL NEWS. REAL VOICES.
Help us tell more of the stories that matter from voices that too often remain unheard.
BEFORE YOU GO