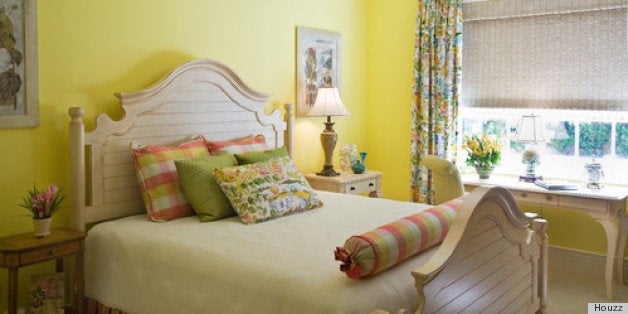 1. Add a splash of color with patterned bedding.
2. Paint it a bright, sunny welcoming color.
3. Use a daybed that easily transforms from seating to sleeping.
4. Two twin beds are great for kids or adults alike.
5. Light colors and flowers keep it fresh and airy.
6. Finish off an attic space as a guest suite.
7. Add some texture so your guests feel like they're on a tropical retreat.
8. Save space with bunk beds.
9. Fill it with unique finds.