Why does New York City's Solomon R. Guggenheim Museum suddenly have 33,000 one-star reviews on Facebook? And perhaps more importantly, who would use Facebook to evaluate the quality of a beloved decades-old art institution?
The answer ― to the first question, at least ― is, in short: President Donald Trump.
This tale of too many bad reviews begins in September, when Trump's White House reached out to the renowned repository of modern and contemporary art with the hope of borrowing a piece from the Guggenheim's collection ― Vincent van Gogh's 1888 "Landscape With Snow," for the personal living quarters of the president and Melania Trump.
The White House did not respond to Spector's suggested consolation prize.
A summation of the White House vs. Guggenheim exchange was published last week courtesy of The Washington Post. Predictably, the internet was riled by the savage (and art-history savvy) burn deliciously served by a typically buttoned-up institution. The toilet, which Catellan himself described as "1 percent art for the 99 percent," not so subtly mirrors a key Trumpian duality: opulence and vulgarity. On Twitter, references to golden showers and s**tholes flowed aplenty, while art critics offered their number 2 cents on the deeper ramifications of the work.
There was, equally unsurprisingly, a heavy stream of backlash from Trump supporters who deemed Spector's offer disrespectful. Fox Business host Stuart Varney demanded Spector "apologize and resign" in the wake of her act of "extreme disrespect."
An army of amateur art critics soon flooded social media, from Facebook to Yelp, with their grievances. One particularly pissed off Yelper gave the museum a one-star review, the same paltry rating he bestowed upon a Connecticut Cheesecake Factory and the Art Lounge at Newark airport, commenting, "This POS institution thinks its funny to offer our president a toilet. GFY Guggenheim."
On Friday, Yelp began actively monitoring and cleaning up the Guggenheim's page, removing reviews not based on firsthand experiences. In an email to HuffPost, a Yelp spokesperson explained that it is standard practice to keep a close eye on institutions having a major media moment, and to weed out reviews that violate Yelp's Terms of Service.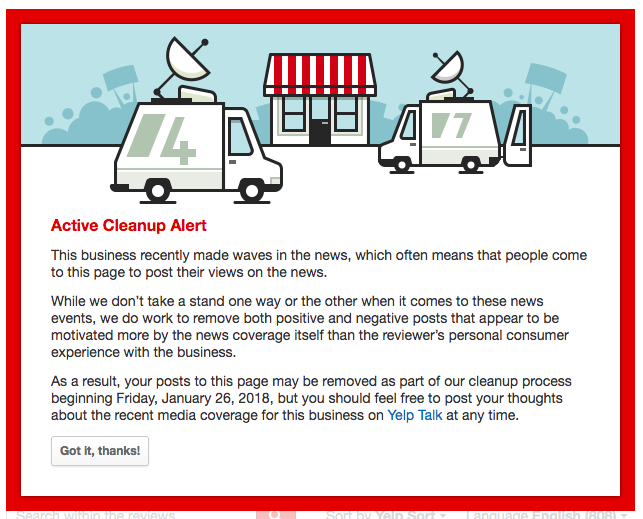 One-star reviews also hit the Guggenheim's Facebook page ― a whopping 33,000 of them, in fact. Compare this number with the mere 236 four-star reviews, humbly submitted by users who thought the museum was pretty cool; 137 three-star reviews appraising the place as just OK; and 242 two-star reviews by those who thought the space pretty much sucked even before #ToiletGate. (Some of the early two- and one-star reviews take issue with a prior Guggenheim exhibition called "Art and China after 1989: Theater of the World," characterized by activists as an instance of "unmistakable cruelty against animals in the name of art." The specific artworks that sparked controversy were removed by the museum last year.)
Facebook did not immediately respond to HuffPost's request for comment.
On the other end of the spectrum, 12,000 people have awarded the museum five stars. Many of the rave reviews rolled in over the past several days, specifically praising Spector's presidential dig. One person wrote, "Bravo for standing up to a racist dictator! Love you Guggenheim!"
While some of the Guggenheim's fresh batch of negative reviews consist of purely trolly vitriol, some others reasonably questioned whether museums should politicize their collections and alienate potential attendees in the process. In fact, compared to previous one-star attacks Trump voters have leveled against pop culture touchstones ― Star Wars, What Happened? and the YA novel Girl Out of Water ― the Guggenheim's angry commenters debated more serious conversation topics, such as whether museums should remain politically neutral.
As one Facebook user offered: "Ms. Spector's tasteless drivel also undermines Wendy Fisher's goal of art as 'social cohesion.'"
It's true that Fisher, the president of the Guggenheim's board of trustees, wrote in a statement earlier this year, "It has long been my belief that art is a powerful tool for social cohesion: it brings people together, affords space for discussion and dialogue, excites the imagination, and facilitates exchange across socio-economic and cultural divides."
Of course, art isn't always that simple.
"Contrary to popular opinion," he wrote, "engaging in or creating art together does not by definition enhance social cohesion within a community. Making music together, for example, or setting up a theatre project, mainly serves to establish existing strong connections. Experiencing 'challenging' forms of culture, however, does seem to lower the threshold between people who would otherwise not come into contact with each other."
From the comments clogging up the Guggenheim's web presence, at least, this appears to be true.
So thank you, Nancy Spector, not only for giving our commander in chief the art world alternative of a swirly, but also for demonstrating art's ability to cut through the jumbled aura of a cultural moment with a single ― and eerily insightful ― object. For showing how an artwork is not some static relic of the past, but rather an unstable amulet whose meaning and value depends on the context in which it is invoked.
Oh, and also for bringing together a bunch of opinionated people to the burgeoning art criticism platform that is Facebook.com.
This piece has been updated to include information about a previous scandal at the Guggenheim.
Popular in the Community