Upwind from the puke stench of Cancun spring break d-bags, Veracruz is full of foam-party free thrills.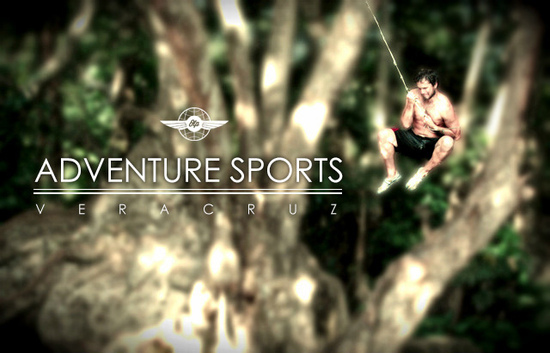 Safely distant from drug cartels and lawless border towns, and without an all-inclusive chump in Bermudas in sight, the rugged state of Veracruz is itching to get tapped by adrenaline junkies. Mountains, sand dunes, rapids, and waterfalls all set the course in Mexico's adventure playground. Brush up on your Spanish and withdraw some pesos -- you won't see a sign in English or a price in dollars here. Let us walk you slowly to the ledge and shove you off into the extreme sports capital of Mexico.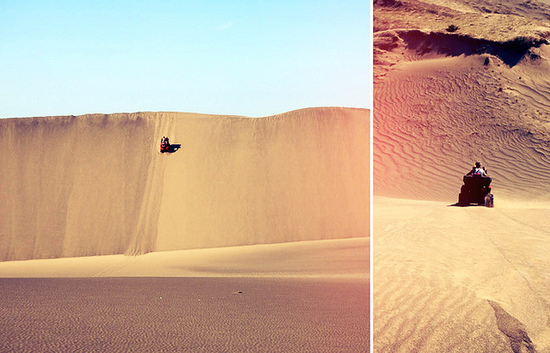 Along the gringo-free gulf coast, Chacalacas is the weekend beach destination for many inland Mexicans. But looming in the distance from the chilled out beaches, miles of sand dunes are begging to get tackled by an ATV. $75 will get you several hours of cruising straightaways along the gulf with the speedometer in the red, rambling blindly through trails in spotted forests, and plummeting down 400-foot dune drops that tempt only the most loco.
OTP Tip: Take a longer trip and stop at the lone restaurant on the river for some rope swinging, lunch, and a cerveza.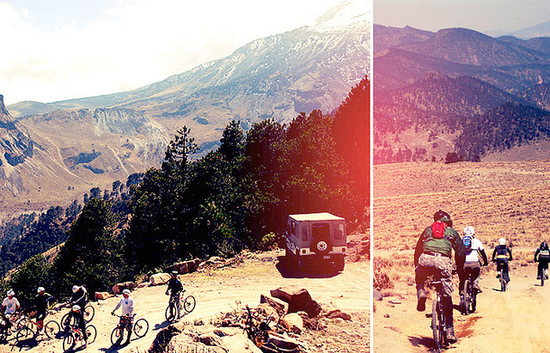 The third highest mountain in North America, Pico de Orizaba, towers 18,500 feet over Coscomatepec, Veracruz -- way higher than you can get in the lower 48 states without your pipe. Drive up to base camp at 14,000 feet for sunrise, then put the mountain in "mountain biking" as you fly down rocky, windy roads, through local villages, and hit suicidal speeds on the final asphalt drag. The day-long 10,000 foot elevation drop will run you less than 100 bucks.
OTP Adventure Bonus: If you prefer being on top, choose the harsh three-day Pico summit ascent for about $400.
Catemaco is most famous for the freaky black magic performed here by brujos. But when you're done overpaying a witch to cast a 10-year limp dick curse on your cheating ex, there's plenty of adventure awaiting in the hills surrounding Lake Catemaco. Grab a cheap local guide to hike you to all the hidden waterfalls for swimming, jumping, and sliding. Or kayak out to islands on the lake stocked with baboons and monkeys from an abandoned research project. End your day at a temazcal -- basically a sauna on steroids.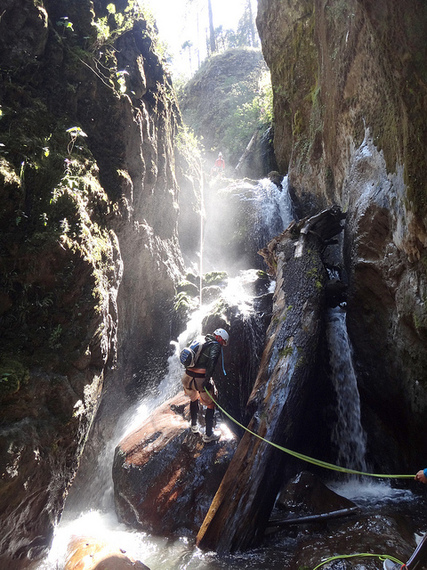 This sport of hiking, rappelling, jumping, and sliding down a river that cuts through a canyon is offered in only a few large-scale commercial operations in the world. Lucky for you, Jamapa Canyon near Pico de Orizaba isn't one of them. You'll be among the first to penetrate this virgin canyon, so take it slowly or you may find yourself in a tight spot (don't forget to wear a helmet!). The bush is thick, and, if your timing is bad, flow may be heavy. But after you get a little wet, and find yourself in a good rhythm, five hours of intense sweaty action awaits.
With four feet of rainfall each year and runoff from a nearby mountain, the Jalcomulco region is prime for some extreme rafting. Head there in early winter to catch the Barranca Grande river at its peak when the class IV and V rapids come out to kick your American ass. Best part about the rapids here -- they're CHEAP. You'll pay about a third of what rafting costs in the states, or package up a three-day adventure with two days of rafting, a day of ziplining, lodging, and food for about $200.
Stop looking at waterfalls; be the muthaf*ckin' waterfalls. The 600-foot Alpa Falls in Coscomatepec gives you the chance. Double check your harness, weave the rope through your rappel rack, and lean back over the edge. As you look down at the two football fields' length you are about to drop, don't worry about pissing yourself -- Alpa will cover your tracks. The descent ends with a 250-foot free rappel which sways you in and out of the falls.
Jorge from Ocomatle Tours knows the sand dunes of Chachalaca better than any hombre in Veracruz. Your launching point for Pico de Orizaba adventure is the hillside mansion-esque Racho Santa Barbara in nearby Coscomatepec, which has a brand spanking new hostel wing for some rare luxury living on your broke-ass budget. And finally, Mike from Discover Veracruz Tours is your one-stop gringo source for all things Veracruz -- including mountain biking, canyoning, rappelling, zip lining, and anything you'd want to do up, down, and around Pico de Orizaba, and the hidden hikes near Lake Catemaco.
Unless you are taking part in Mexico's most dangerous extreme activity -- drug trafficking -- you won't have any issues in Veracruz. Locals are actually very welcoming and excited to see a rare gringo in these parts. You'll see no trace of the violence that cable news tries to scare you with, and you'll find it hard to believe you're in the same place.
Veracruz isn't the Mexico you are used to, and you'll thank us for that. Let your adrenaline loose for less, and get a taste of the real Mexico while you're at it.