Here's a little guidance for gorilla trekkers: if you are short on time go to Rwanda, if you want to see more of a country and go somewhere a bit off the beaten path go to Uganda, if you are an experienced Africa traveler and want some serious bragging rights go to the Congo. If the short answer is too short here is some more information on the experience in all three countries to help you make your decision.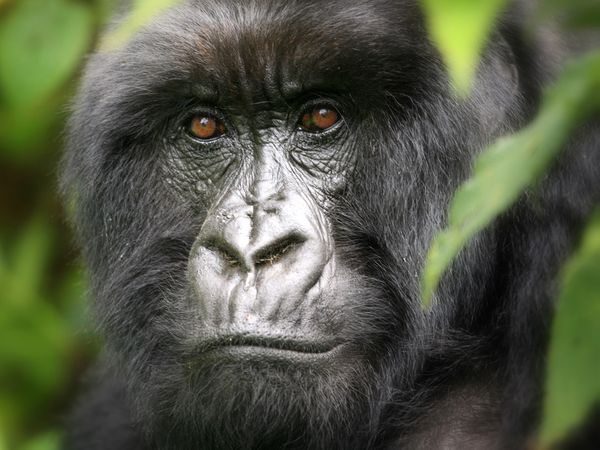 Where Can I See Gorillas?
Gorillas are broadly divided into mountain and lowland with a few more sub-species within that (as you can see from the map above). We recommend Rwanda, Uganda for mountain gorillas and Republic of Congo for lowland gorillas. It is possible to see the mountain gorillas in the Democratic Republic of Congo but the on-going instability in the east of country makes it difficult. Recommending a good way to see lowland gorillas was also a challenge until Wilderness Safaris, one of the leading conservation and tour operating companies in Bostwana began working in Odzala-Kokoua National Park in the Republic of Congo.
If you are wondering about the difference between lowland gorillas (top) and mountain gorillas (bottom) these pictures say it all: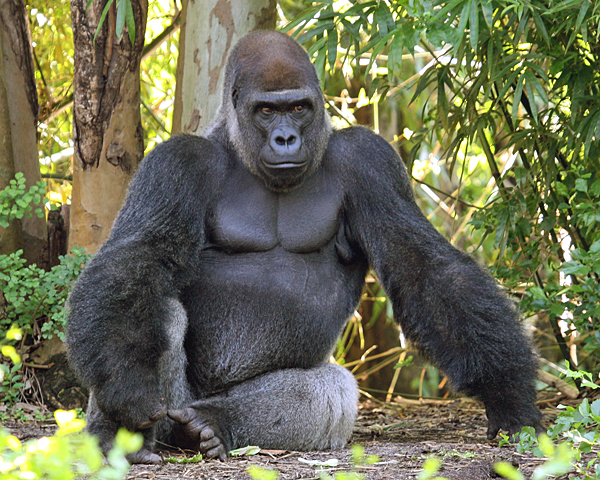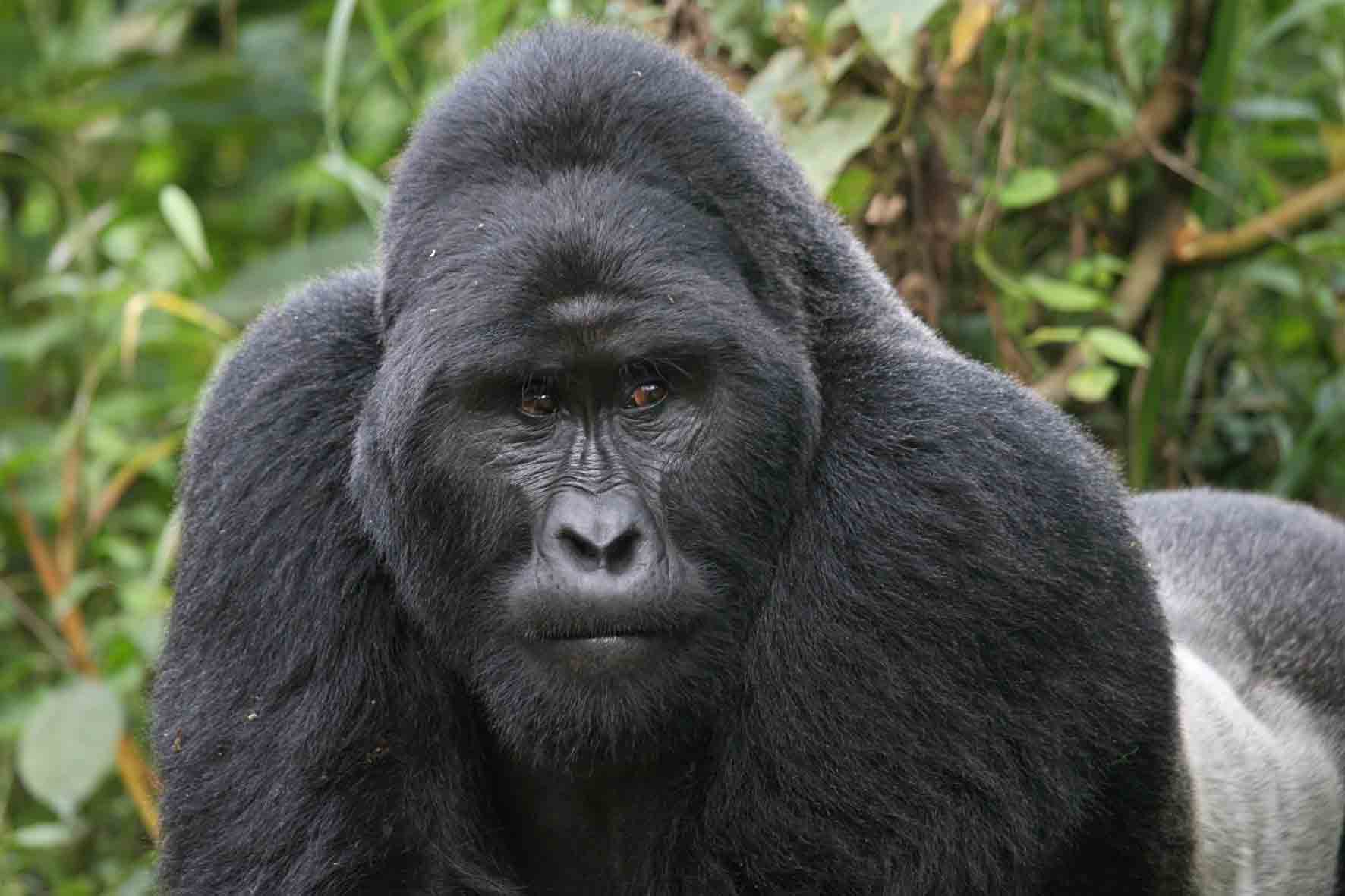 In general lowland gorillas tend to be smaller have brownish-gray coats and a pronounced brow ridge, while mountain gorillas are large with blacker coats. Mountain gorillas are the rarest primate in the world with fewer than 800 living in the wild. In contrast there are over 100,000 lowland gorillas living in the Republic of Congo alone.
I Have to See Mountain Gorillas!
If you have your heart set on seeing the rarer mountain gorillas you are looking at a trip to Uganda or Rwanda and here are is what you should consider:
Mountain Gorillas: Rwanda v. Uganda
Cost: Gorilla permits in Rwanda have recently (as of 2012) increased to $750 per person. They are $500 per person in Uganda. The permit gets you an hour of time spent with the gorillas with an 8 person group. If you buck at the price think of it this way. You are contributing to the preservation of gorillas and as a "thank you" you get to spend an hour with them. Remember only 80 people a day get to see them and their habitat is very fragile. Every time you walk through the forest you are leaving a footprint.
Ease of Access: Rwanda provides the easiest access to gorilla trekking so it is your best option if you are combining it with a safari to Kenya or Tanzania or if you only have a few days. The town of Ruhengeri, the jumping off point for trekking in Volcanoes National Park, is only a few hours drive on excellent roads from the capital (and its international airport) Kigali. Seeing gorillas in Uganda is more of a process and involves an 8-10 hour drive from the international airport in Entebbe. I recommend making Uganda a full 8-day trip with stops along the way instead of just a place to see gorillas whereas you could see gorillas in Rwanda in just a few days.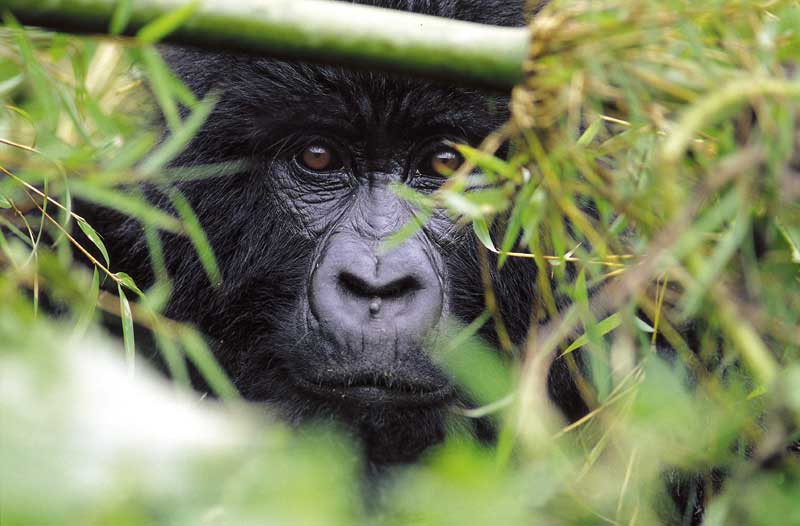 Trek Difficulty: Seeing mountain gorillas can involve 2-4 hours of hiking to find them. In both Uganda and Rwanda this is going to be a long day and the hikes can vary quite a bit depending on where the animals spent the night and which troop you are seeing. That being said, the general experience is that treks in Rwanda are slightly easier while those in Uganda are slightly more strenuous. Again there are no guarantees either way. I have friends who hiked for three hours in Rwanda before finding a troop while my group came across a troop in just over an hour in Uganda. For more information about what to expect (and what to bring) on the day of the trek click here.
Don't underestimate the tiring effects of being at high altitude. Trekking takes place 8000-10,000 feet above sea level, not high enough for altitude sickness but high enough to knock the breath out of anybody, no matter how fit, who has just flown in from a low altitude. For this reason, visitors who are spending a while in Rwanda might think seriously about leaving their gorilla tracking until they have been in the country a week or so, and are better acclimatized (most of Rwanda lies at about 5000 feet). Likewise, if you are coming from elsewhere in Africa try to plan your itinerary so that you spend your last pre-trek days at medium to high altitude. For example if you are flying in from Kenya, a few days in Nairobi (7500 feet) or even the Maasai Mara (5200 feet) would be far better preparation than time at the coast.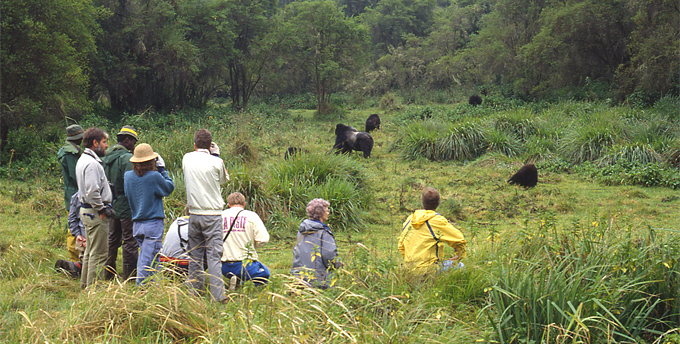 Better Gorillas: There is no difference. There are 10 habituated troops in Rwanda and 8 in Uganda and they can move freely between the countries so this really doesn't need to be a consideration. The gorilla trekking system is similar in all countries and because gorillas are followed on a daily basis, a sighting in all the locations is virtually guaranteed.
So here's what I would say it comes down to:
If you have time and are not looking to do a traditional savannah safari, Uganda is a great option. It is a fabulous country and you can easily spend 8-10 days there
If you are in a rush and/or are adding gorilla trekking to a larger safari then you will want to go to Rwanda
Where to Stay
In terms of accommodation, each country offers great places to stay. Here are a few of our recommendations:
Rwanda
My favorite luxury accommodation is Sabyinyo Silverback Lodge because it is high up on hill, has great views, cozy rooms with fireplaces and amazing service. I have also visited Virunga Lodge which is a beautiful eco-lodge but an hour's drive from the trek starting point. When you already have to be up and ready at 6am adding an hour drive to that is not insignificant. For a medium budget the best choice is Mountain Gorilla Lodge. It does not claim to be more than it is but it very convenient and the rooms are quite spacious. For the more modest budget Le Bamboo was perfectly comfortable.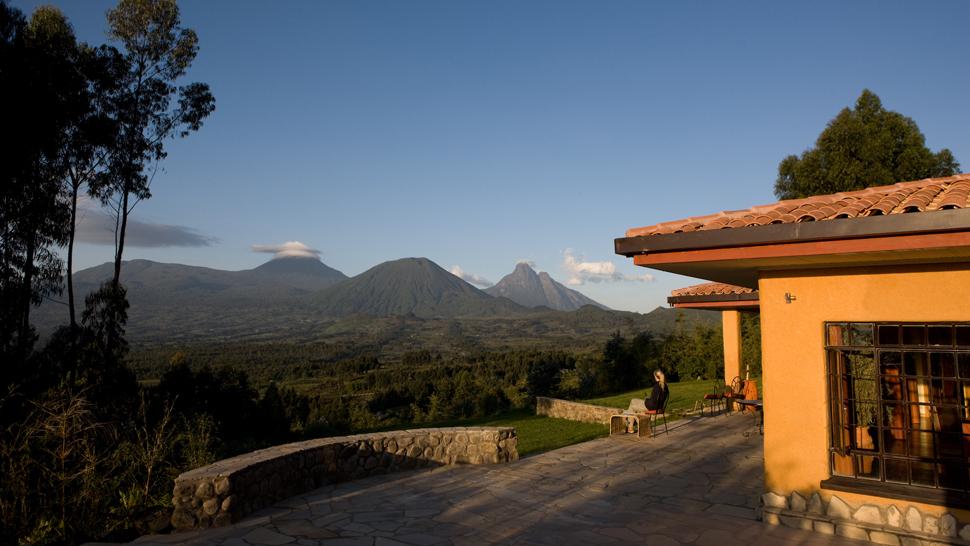 Uganda
For Uganda my favorite option is Buhoma Lodge. It is an eco-lodge with a rustic, comfortable feel and is one of two properties actually inside Bwindi Impenetrable National Park. The lodge is set into a hill with beautiful views of the forest. Probably the most luxurious option in the Bwindi area is Gorilla Forest Camp but this is not one of my favorites because it is quite dark but it is well-designed and has great service. For a modest budget Traveler's Rest in Kisoro has simple, comfortable rooms and was a frequent stop for Diane Fossey when she traveled through Uganda. It is about an hour's drive from the Bwindi park gate.
Mountain Gorillas: Been There Done That...
If you are an experienced Africa traveler and you are looking for a unique and seriously off-the-beaten path experience, then tracking western lowland gorillas in the Republic of Congo might be the perfect adventure for you.
To see Lowland Gorillas our recommended trip would take you to Odzala-Kokoua National Park in the north of the Congo near the border with Gabon. Odzala-Kokoua is one of Africa's oldest national parks. It covers 1,360 million hectares of pristine rain forest and is an integral part of the Congo Basin ecosystem. Protected within its boundaries are forest elephant, forest buffalo and 12 primate species including globally-significant populations of western lowland gorilla. One of the great features of gorilla trekking in Republic of Congo is that the cost of the permit is included in the trip and you have access to the gorillas over two days. While in Odzala you will travel with Wilderness Safaris and stay at Lango and Ngaga Camps.
Whatever country you choose gorilla trekking is guaranteed to be a moving and life-changing experience.
Related