A little Portuguese island with the alcohol tolerance of a thousand sailors.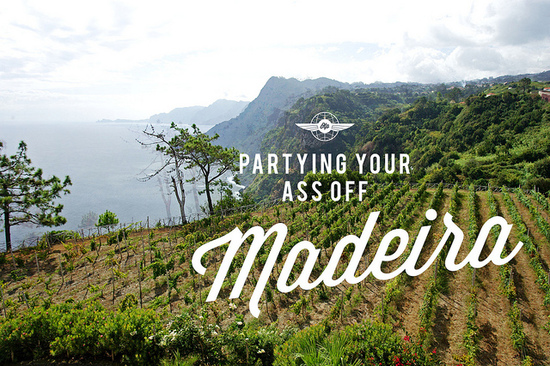 Photo by: Porto Bay Events
A Portuguese island in the middle of the Atlantic Ocean, Madeira adds flavor to its Mediterranean seasonings by smothering itself in booze, soaking in year-round warm weather and setting it all ablaze with the world's greatest fireworks show. Like its national drink poncha (firewater, sugar, honey, and lemon muddled with a tool known as a "little cock"), Madeira is small, sexy, and packs a punch in the ovaries when it comes to partying. Line your drinks up and knock 'em down fast-we're getting busy on the Pearl of the Atlantic.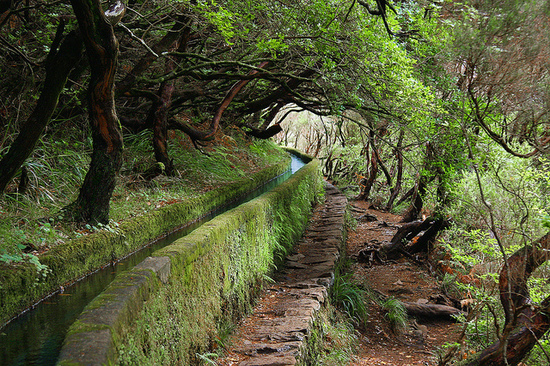 Photo by: JÖrg Schmalenberger
Fluff your muscles in preparation for the big night ahead by hiking alongside Madeira's winding levadas (aqueducts) while the sun is still shining. Built hundreds of years ago, they supply southern parts of the island with water from the wetter north, but more importantly, they'll get your ass sweating and make for a perfect pre-party detox. Check with the locals who can point you to the safer mountains (such as Levada do CaniÇal), because Madeiran morgues don't make for great party spots. If you like your pre-game spots down low instead of up high, head to the Mero Diving Center for some quality time with the barracudas. An hour or two of underwater explorations will have you lubed up and ready to rock for later.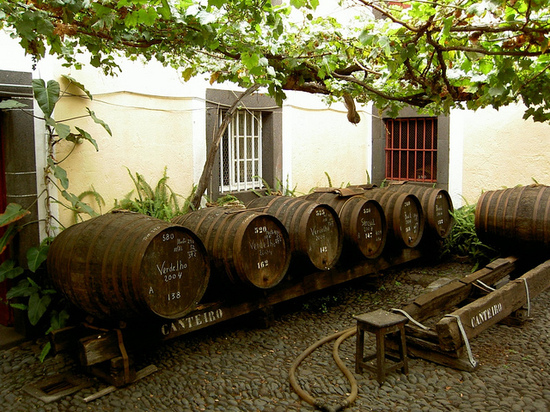 Photo by: Martin Herbst
Madeirans party for the long haul so don't bitch out too early. Start with a glass or two of famous Madeiran wine which is aged three different ways using the location-specific process of estufagem. Pick which style of wine you want based on how stacked with euros your wallet is. Cuba de Calor (the most common and cheapest) is what you want if you're scrimping on booze. For a step up in quality, try the ArmazÉm de Calor, and to really splurge on your drink, drop some coin on some 20 to 100 year old Canteiro.
Once you start getting saucy, make your money stretch by hitting the slots at the Casino de Madeira. Win or lose, the casino's Copacabana club is always packed with a grind-friendly dancefloor that bumps to the best Portuguese and Brazilian beats. Kick it Madeiran style at Vespas, which has several different clubs inside blasting everything from your mama's old music if you're already looking to get intimate with your hostelmates, to loud and raunchy stuff if you're still rocket-fueled on poncha (which you should be).
OTP Tip: Madeira launches the Guinness Book of World Record's largest fireworks display over the Atlantic Ocean as an annual celebration to ring in the new year. Book early to avoid overpriced New Year's rates, and get out on a boat or high above the harbor for the best views.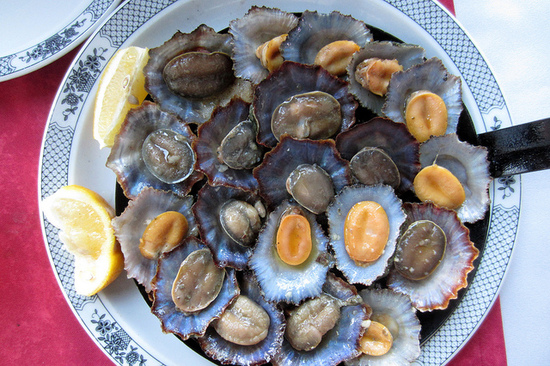 Photo by: Thomas Schoch
All adventure and no food is a major party foul in Madeira. Sex up your palate at the port in Funchal (the island's capital and largest city) with some lapas, which loosely translates to absurdly delicious mollusks soaked in butter, garlic and lemon juice. Eat them with a side of bolo do caco, cassava or sweet potato bread (also slathered in garlic and butter), and stuff some in your pocket for later-these breads are like ninjas of hangover antidotes. If you're looking to shove something large and long in your mouth, try the local delicacy espada, or scabbardfish, often served with banana if one long food-phallus in your mouth isn't enough. Wash it all down with the local beer, Coral, for some balance.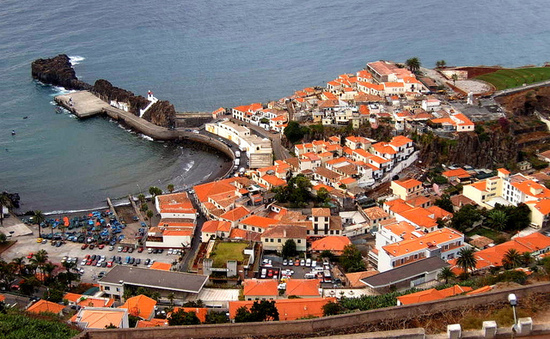 Photo by: Markus Bernet
To keep the buzz going remember that variety is the spice of life, and sampling Madeira's alcoholic concoctions is imperative to really tasting the island. Pop over to the tiny village of CÂmara de Lobos, stop in a venda (tavern) and order a Nikita-a frothy blend of white wine, vanilla ice cream, pineapple and sugar, topped off with white beer-to really whip your tongue and taste buds into a frenzy. Wash that down with a PÉ de Cabra-a mixture of dry wine with dark beer, lemon peel, sugar, and powdered chocolate. This stuff is like the actual booze equivalent to sex on the beach: gritty and unusual, but so worth it for the afterglow.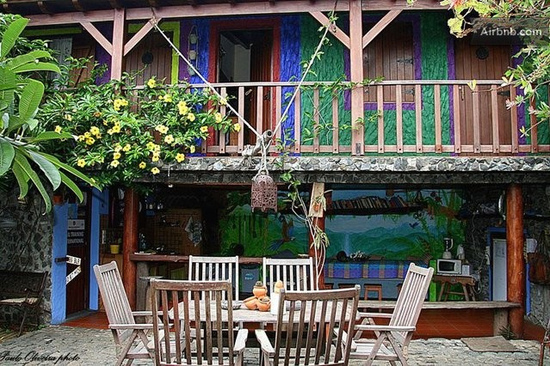 Photo by: AirBnB
Madeirans are no strangers to the sweet combination of sweat, booze, garlic and sex-just crack your window on a Monday morning and you'll smell what we mean. Drag your intoxicating scent over to the village of Jardim do Mar and check into Maktub House, a rainbow funky guesthouse with a sweet sunset view. Forty bucks will get you a personal room, but for half the price you can be housed in an attic where the only thing between you and the hottie in the next bed is a flimsy curtain. It's an attic, things are guaranteed to get weird. There's a bar on the premises for post-sex celebrations or more liquid encouragements for round two.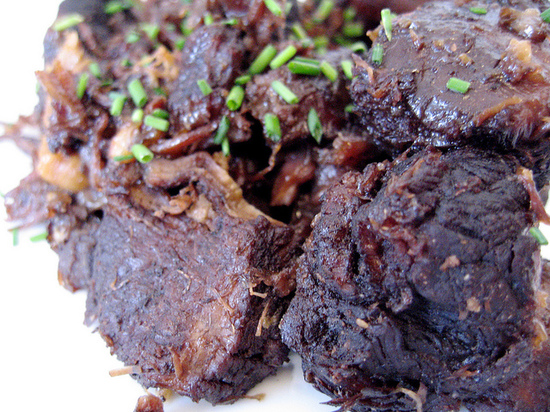 Photo by: Marcelo Trasel
Banish your hangover by boning up on carne vinho e alhos-a stew packed with diced pork soaked for 24 hours in a boozy vinegar with garlic and bay leaves. Lots of restaurants serve special bread soups mixed with meats and leftover goodies for the sole purpose of curing your hangover, just give the waiter that look and hopefully they catch on. For a little hair of the dog, sip on a cortadinho coffee, which is laced with dry wine and lemon peel, or a suck down a quentinha coffee mixed with poncha. Because this is Madeira and the drinking should never end.
If your drunken insides aren't skewered like a scabbard fish, you've done Madeira wrong. Head back into a venda, order a poncha and some bolo do caco to start from scratch.

Written by: Sarah Binion