Even intrepid travelers are starting to think: Do we stay or do we go?
Just in the last few weeks tragedies included the hotel massacre in Mali, 11/13 ISIS attacks in Paris, a deadly suicide-bombing in Beiruit Lebanon, and a Russian plane suspiciously downed in Egypt with hundreds of lives lost. Terrorism aimed at civilians leads to justifiable fears about our dangerous world.
If we love to travel we need to continue to travel: exploring and enjoying, staying savvy, smart -- and comfortable.
To help in this goal, keep your travel options open for last minute changes, and keep in mind the sensible guidelines below. You may not want to go to one particular region or another, but you can seek to travel someplace. Travel-lovers need to keep living fully. Why let the new normal turn into a victory for those who wish to destroy the quality of our lives?
These common-sense travel safety tips can help you go with confidence:
Be Informed:

Check government agencies. The U.S. Department of State offers latest warnings and advisories. If there's a warning, heed it. If not, and you're comfortable, keep planning and go on to the next step.
Check out fact-based informational sources with a minimal agenda; more than one established source, if possible. Use responsible media, internet and up-to-date guidebooks to clue you in. Be aware of who is informing about dangers -- established authorities or fear-mongers.
Think Critically:

Focus on facts rather than opinion. Engage your critical thinking capacity, and cover all the factors -- pluses and minuses -- not just negative ones.

Evaluate Risk vs. Reward. If you always wanted to go on a safari, by all means go. But factor in the political situation in the areas you could be going to. Choose with risk and reward in mind. If travel brings you significant reward it's more worth risk, as in other aspects of life.
Play the Odds. Sometimes emotions cloud the fact that the odds for trouble are miniscule. The media often exaggerates the bad stuff. Friends who were planning to travel with you may wring their hands and cancel reservations even when the odds are heavily positive, and you are willing to go. Evaluate real stats if you can, and consider if they lean heavily one way or another. And then live your travel dreams based on reality.
Make sure it feels right. Find the facts, listen to others, and if your decision keeps you up at night and gives you agita, it probably isn't the decision for you. But if you feel ok about a trip, and others' fears don't resonate, continue your plans.
Stay Safe:

Travel where you'll be comfortable. Although bad things can happen just about anywhere, some areas are known hot spots. Be realistic and cater to your comfort level. If language is a problem, factor that in. If areas are especially difficult for women or minorities, or don't have an embassy, or are on a high alert, be sure you're feeling okay about going there. You can say "no" and go somewhere else.
Stay connected. Let people know where you are, and stay in touch. Carry an international cellphone, using apps for free email, such as viber. Get travel assistance for immediate medical help and other needs. If you're in a potentially dangerous area, register with your embassy or consulate.
Keep a low profile. Respect local customs. Avoid large groups and tourist targets. Dress down, to blend in. Don't wear bling, even if it's fake. Be tactful and discreet. Choose local establishments rather than international chains.
Be careful. Avoid risky behavior. Be alert. Learn exits. Lock your doors. Be wary of pickpockets. Avoid walking at night on empty streets. Don't enter unlicensed cabs. Take minimum cash and credit cards. Carry photocopies of passport and credit cards. Remain skeptical, but still enjoy.
Define plan B (and C). If things go wrong, be prepared with ready alternatives.
Live well, remain flexible, and travel smart!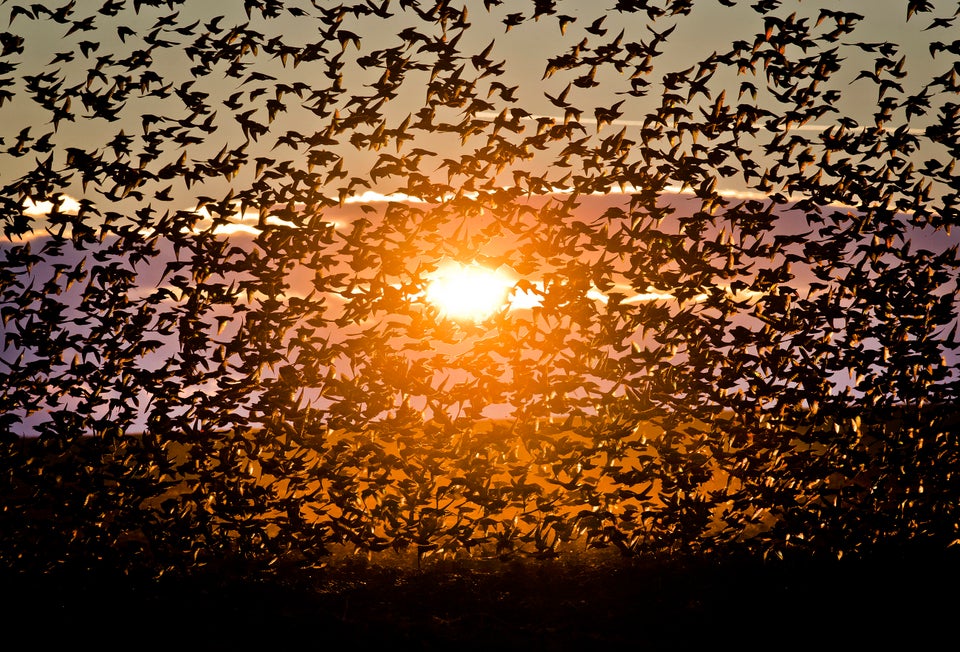 Stunning Images From Around The World
Related