Being a diehard "Game of Thrones," "Mad Men" or "Orange Is the New Black" fan is pretty in these days. Why? Because those shows are critically acclaimed. They're well-respected. They're cool!
But behind closed doors, we all have guilty pleasure TV shows that we indulge in every so often. And by every so often, we actually mean a lot.
Here are our picks for the best guilty pleasure TV shows:
"Gossip Girl," The CW

American television classic. This better still be playing in syndication on our Google Eyes in 40 years. I've seen every episode of "Gossip Girl." I may not consider anything after Season 2 from Josh Schwartz's other teen classic, "The O.C." canon, but I loved "Gossip Girl" until the very last, perfect scene of the characters in their happily-ever-after futures. Right before Kristen Bell does her final "XOXO, Gossip Girl" signoff, she tells us that "there will always be someone on the outside wanting to get in." As television viewers, we are always the outsiders, often wishing we could jump right into the screen. "Gossip Girl" was certainly jam-packed with those kind of moments, from the awkward Guitar Hero product placement party in season one to when the greatest television couple of all time, Blair and Chuck, ran from the police after their wedding in Central Park. In one of the most insane moments of American television, Dan, Vanessa and Hillary Duff's character had a threesome. Probably best I wasn't there for that, but the very next episode they went to a Lady Gaga concert during her prime and I could have definitely broken through the fourth wall and fourth-wheeled along.
These were ridiculous characters living ridiculous plot lines in ridiculously expensive clothes and homes, but instead of ending the guilty vicarious living pleasure there like most Bravo shows, it also actually tried (and succeeded) to be a good show. Near the end, Dan thankfully scrapped a book proposal called "The Monarch of Manhattan," around the same time Blair declined to be a princess. This show was never just about royalty wish fulfillment. It was about trying to make and keep the right friendships. "Gossip Girl" made it clear that we should all be so lucky to have someone special to gossip with. Also, Dorota was great. -- Todd Van Luling
"Keeping Up With the Kardashians," E! Before you diehard "KUWTK" fans come after me with pitchforks, let me just say this: I never watch reality TV. And by that, I mean I walk out of a room when any form of non-scripted television is on. So honestly, my obsession with "KUWTK" evokes more than guilt. It's a little alarming.
But yes, whenever Kim and the gang are on TV, I'm usually watching. Those clothes! That hair! The never-ending drama! Kanye! It's hard to say what truly sets them apart from all the other rich, well-dressed reality stars parading around the small screen, but the Kardashians have officially kaptivated me. -- Leigh Weingus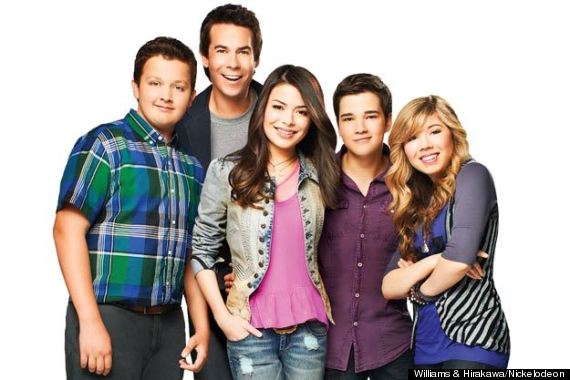 Society tells you to feel guilty about watching "iCarly," but why? Just because you're a 26-year-old dude who eats Gushers and butters Hostess mini muffins for breakfast and should probably be buying stocks and reading about business cards instead of watching a Nickelodeon show made for tween girls? Well, touché, society. You make some hella good points. But it's still not enough.

"iCarly" may be one of the greatest shows in television history. It follows the adventures of Seattle teens Carly, Sam and Freddie as they make a web show on the Internet and get into hilarious hijinks along the way. The show is a cultural landmark. Without "iCarly," the world may have never known about spaghetti tacos, found out you can call someone a hob-knocker or even learned how dangerous a sock full of butter can be. Yeah, society may get in your face about watching "iCarly," but that's what a sock full of butter is for in the first place (you know, assuming you haven't had mini muffins that day). -- Bill Bradley
"Say Yes To The Dress," TLC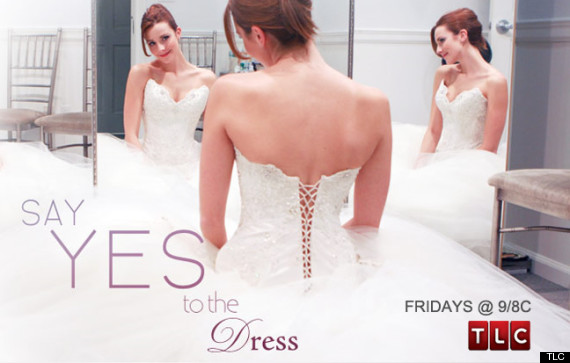 I'm not one of those women who has been planning her wedding since I was a kid. My mom and dad were married at City Hall. I didn't even make my Barbies get married. So, imagine my surprise when I found myself binge-watching "Say Yes to the Dress" while housesitting for a couple with cable.
At first it was ironic: "Did she really just say she wants to look sexy in front of her mom?!," I would joke to myself because, let's face it, I only watch this alone. I even made a drinking game out of it -- "drink every time someone says, 'I want to look like a princess!'" -- but, soon enough, "SYTTD" and its various spin-offs became a staple of my Netflix queue. My knowledge of wedding dress styles, jargon and designers increased and, before I knew it, I was tearing up at bride-to-be sob stories and quietly celebrating when an entire family could agree on a white, fit-and-flair mermaid gown with beaded bodice and a crystal sash. See, I told you I knew all the jargon. -- Katla McGlynn
"Hart of Dixie," The CW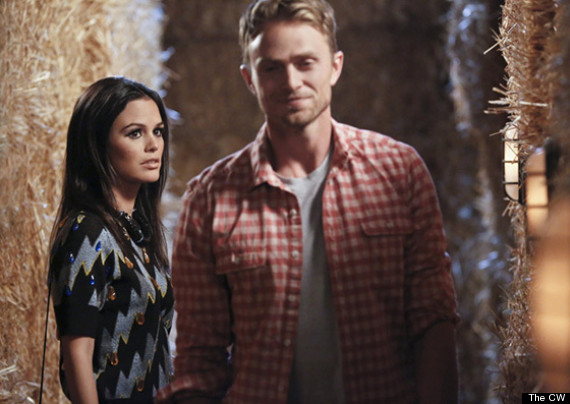 For me, "TV show" is almost synonymous with "guilty pleasure," just as "prestige drama" is almost synonymous with "full of horrifying violence." One of the guiltiest of my guilty viewing pleasures, however, is the Rachel Bilson vehicle "Hart of Dixie." A nighttime soap following the misadventures of Zoe Hart (Bilson), a New York medical student who finds herself killing time as a general practitioner in a tiny Alabama town after she fails to land a prestigious cardiothoracic fellowship, "Hart of Dixie" is the ultimate fish-out-of-water dramedy.
While thin on such minor things as plausible scenarios, well-crafted dialogue, strong acting, and emotional depth, Hart of Dixie offers so much more. Dress shorts! People with names like "Lemon"! Small-town doctors who go to work wearing more black eyeliner than you could find at the local Sephora! Confusing love triangles! A clique of catty Southern belles who look like they each stepped fully formed out of a Lilly Pulitzer store! A New Yorker who Just Doesn't Understand The South! A mayor who used to be an all-pro NFL player and now wears tiny fedoras! And most of all, of course, unending soapy love triangles. Every time I watch Rachel Bilson try and fail to convincingly convey an emotion, I know I shouldn't love this show, and yet, guiltily, I still do. -- Claire Fallon
"Witches of East End," Lifetime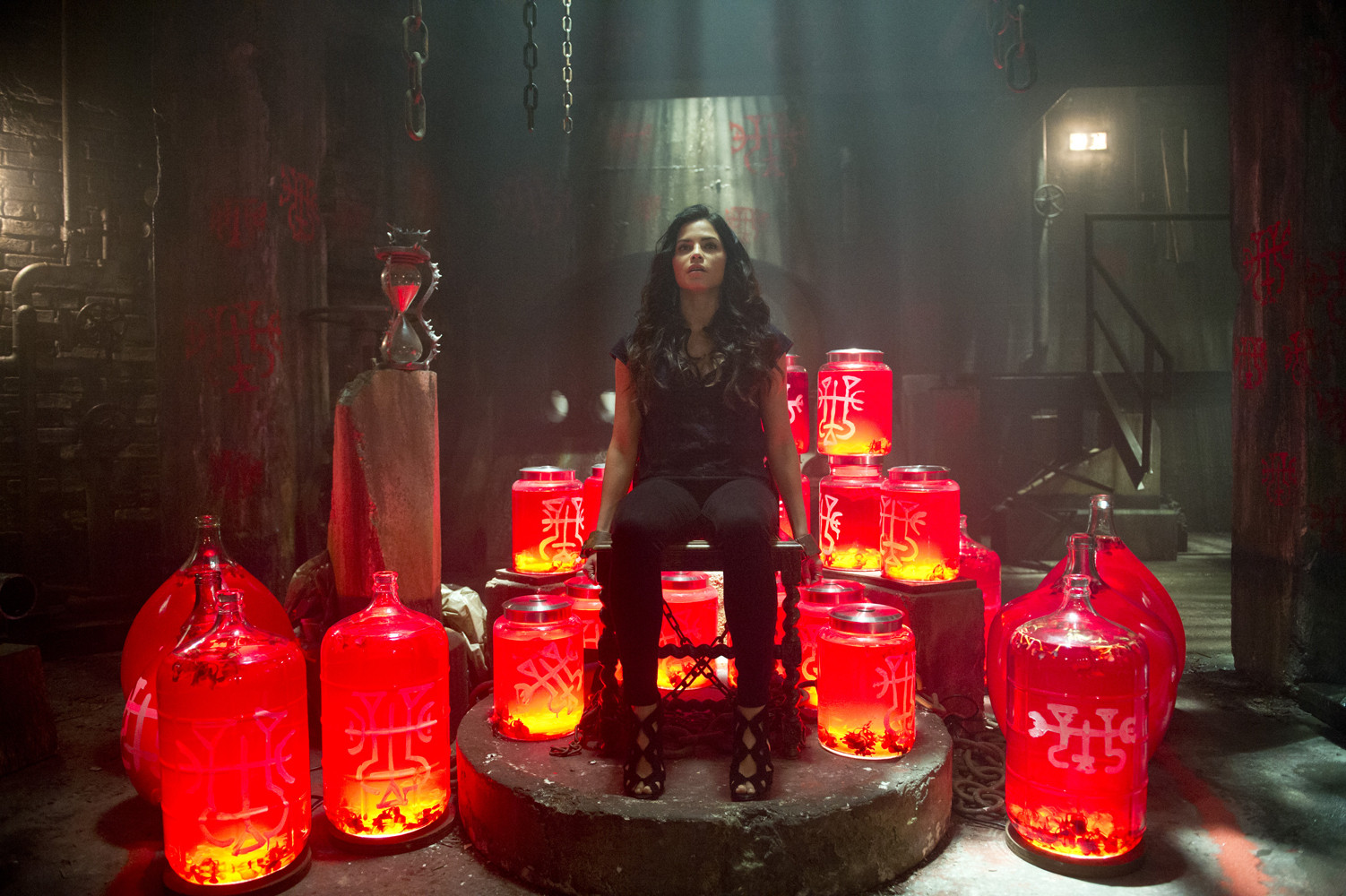 Being a fan of all things supernatural, Lifetime's series "Witches of East End" has it all. I'm not ashamed to say I watch "The Vampire Diaries" on a weekly basis, and have since it debuted in 2009, so when "WOEE" premiered in October 2013, I knew I'd be into it. From twisted love triangles to portals leading to magical realms, this show has everything for a viewer who believes in the otherworldly. Julia Ormond, Jenna Dewan-Tatum, Rachel Boston and Madchen Amick make some damn good looking witches. Plus, if Channing Tatum's into it, I'm into it. Sunday nights never felt so good (except for when "Game of Thrones" is on). -- Leigh Blickley
All of Investigation Discovery Channel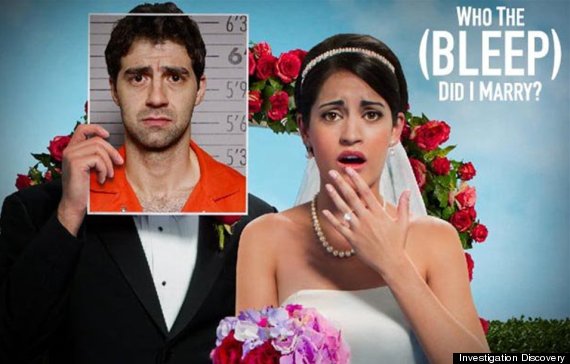 There's really no point in zeroing in on just one ID show because at the end of the day they're all the same. Whether it's "Wives With Knives," "Nightmare Next Door" or "Who the (Bleep) Did I Marry," you can always count on horrible crimes and horrible reenactments of said crimes. Investigation Discovery's true crime shows, complete with overdramatic narrators, are an obvious guilty pleasure, because it's kind of shameful to admit your idea of unwinding in front of the TV is watching somebody's entire family get murdered by their greedy, estranged uncle. But I do it anyway. -- Lauren Zupkus

Before You Go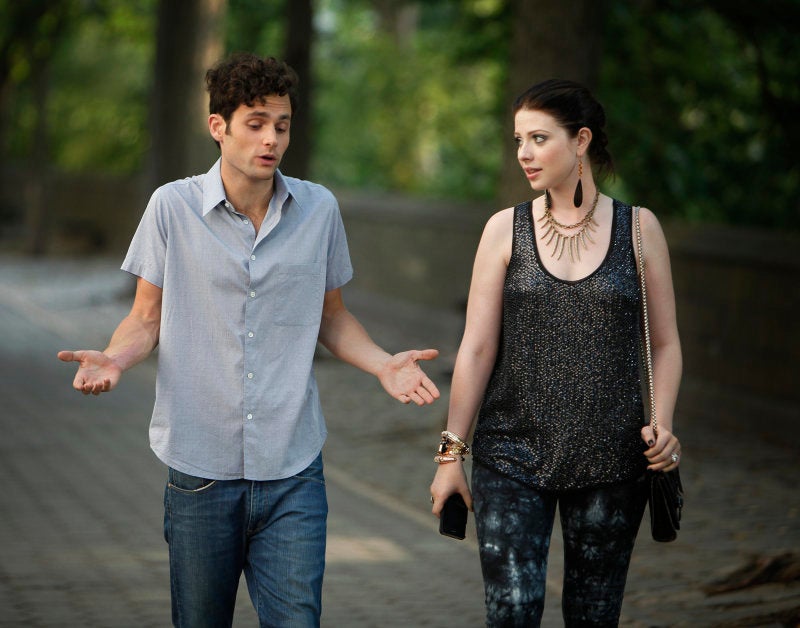 Gossip Girl Season 6
Popular in the Community