It's all well and fine to complain about the younger generation's limited span of attention. But with today's media trying to tempt us with a relentless barrage of tweets, twats, and twits with tits, no matter which way we turn new distractions lie before us.
Certain distractions can be hugely addictive. Has YouTube become the new porn? Can X-Tube ever really satisfy the masses?
I'll be the first to confess that my two biggest YouTube weaknesses are opera videos and mystery guest segments from What's My Line? But occasionally, a juicy and distinctly odd treasure gets thrown my way and I'm off on another adventure down the rabbit hole. Consider this clip from Cecil B. DeMille's 1932 pre-Code epic, The Sign of the Cross. It's got everything you could hope for: dwarves, Amazons, and Charles Laughton as the Emperor Nero, with a singularly devoted gay boy-toy!
Half a century ago, the ad agency handling the Lays Potato Chips account came up with a brilliant marketing slogan: "Bet You Can't Eat Just One." The same applies to video clips of bizarre commercials:
A series of shorts recently shown at the San Francisco International Film Festival and the Frameline 36 Film Festival merit attention for their wit and creativity. Those concerned with body image will take great delight in Four Pounds, the story of how a nervous actor (played Scott Thompson from The Kids in the Hall) who has just been cast in a role, summons all of his will power to conquer the battle of the bulge.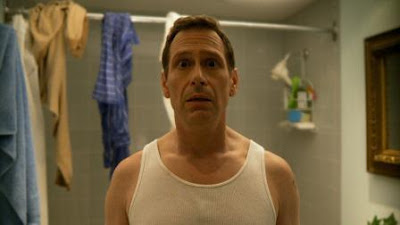 Of course, if you look closely, you'll notice Thompson appearing in a variety of roles.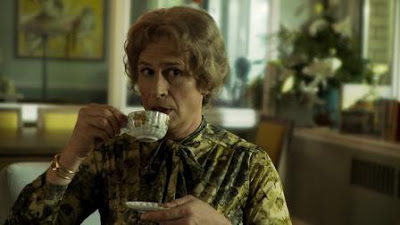 Based on the popular, long running, gay comic strip by Michael Derry, Troy: Naked Boy Behind Bars, Sing! is an animated satire of gaysploitation entertainment. As Troy MacDougall (a young, out-and-proud gay actor) prepares to take on the lead in the world premiere of a new musical entitled Naked Boys Behind Bars, Sing! he falls head over heels in love with the dimwitted stud who has been cast opposite him. Hot and hunky Nick may claim to be straight, but Troy's roommate, Rigo, has his doubts.
Plenty of people make the mistake of looking for love in all the wrong places. But how can they learn how to succeed without really trying? In 7 Deadly Kisses, director Sammaria Simanjuntak, goes to great lengths to explain the seven deadly types of kisses (ranging from fish kiss to dragon kiss) that may or may not lead to love. Practice, of course, makes perfect. So when two young male trainees are finished with their lessons, they end up with surprising results on their final examination: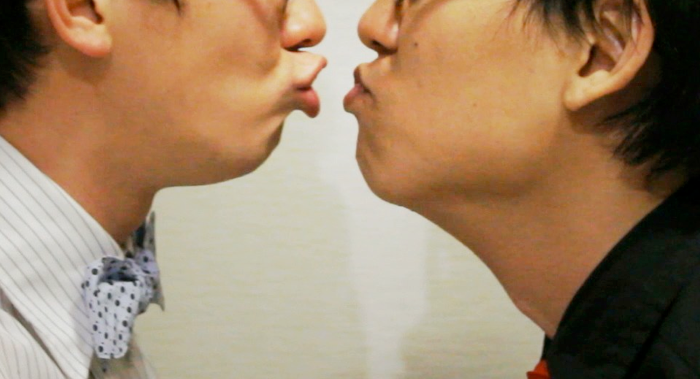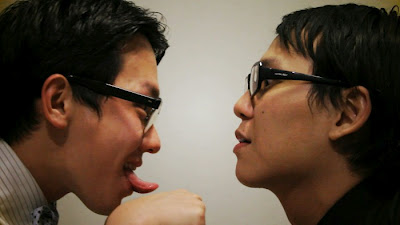 Having reached the terrible age when new and confusing desires can drive a teenager crazy, Eddie develops a crush on his athletic neighbor. In 33 Teeth (a sweet short by Evan Roberts), Eddie accidentally spies on Chad as the hunky jock steps out of the shower with a red comb. Soon Eddie has two new teeth and Chad can't figure out how his comb got damaged. In his director's statement, Roberts confesses that:
"Like some gay kids, I was the last to know I was a homo. In 10th grade, I rolled with a small group of guy friends. One night we were playing basketball and the subject of measuring your dick came up. It was a divisive topic. Some had, some hadn't, some didn't feel the need. My not-so-secret crush had the most memorable answer. I was the only one who heard him say under his breath: 'Well, I measured with a comb once.' These seven words set my synapses afire. What could that possibly even mean? Who does that? What would a comb even tell you? How long was that damn comb? It left a lot to the imagination and inspired day dreams about hanging out at his house where I would excuse myself to use the bathroom. Once inside, I would frantically search in every drawer and on every shelf for this erotic totem, but to no avail. A travel comb? Barber comb? Rat tail? Wide tooth? Tortoise shell with a handle? What am I working with here?

Through the main character of 33 Teeth, I was finally able to vandalize his bathroom and find out. The most important goal for 33 Teeth was to make an aspirational story for the 10th grade me, and for other 10th grade gay kids. I didn't grow up with lots of positive queer characters in the media. I know I would have appreciated watching a film with characters deeply familiar to me. Why 33? I was 33 when I made it. I like that 33 looks like two E's backwards. But someone pointed out that we each have 32 teeth in our mouth, and that 33rd tooth in this story represents a rite of passage -- a different kind of wisdom tooth. I like to think Eddie comes to face his desires in a way I wasn't prepared to when I was his age."
What about tension-laden events, like a high school prom? In Gloria LaMorte's sexy short, a hot young Hispanic dude in the South Bronx tries to get up the courage to go after the man of his dreams. The following clip contains some behind-the-scenes footage from the making of Crush.
Sometimes, filmmakers go for the old bait-and-switch tactic. In the rollicking animated short by Australia's Elka Kerkhofs entitled The Confession of Father John Thomas, Miss Beaver Eater (a brave soul living in the heart of the Australian outback) makes a startling confession about her filthiest fantasies to her spiritual advisor.
Meanwhile, a curious short from Argentinian director Alexis Dos Santos entitled Random Strangers finds a young man and woman on opposite sides of the Atlantic Ocean baring their souls to each other during a series of online chat sessions. Although Rocky(Samy Challah) and Lulu (Inés Efron) each have dreams and complain about their current situation, neither is fully disclosed about the truth of their existence.
You can enjoy Random Strangers in its entirety in the following clip. However, I strongly recommend watching it in full screen mode:
The bottom line? A cynic may warn someone not to blow smoke up his ass. But I don't think there's a hipster or emo kid around who can pull off the following public display of affection!
Related
Popular in the Community