Sharing is caring, and these guinea pig sisters care about each other in the most adorable way.
Guinea pigs Grace and Suzie were caught on camera sharing a single blade of grass. The teeny meal eventually results in a friendly game of tug-of-war, filmed in slow motion.
The video, which was shared on Facebook earlier this month, has taken the Interwebs by storm. It's racked up more than 40 million views as of Wednesday afternoon. But how could you not completely melt after seeing these two munch on their piece of grass?
Just watch as Grace and Suzie civilly snack on their respective ends of grass. When they reach the middle, however, their meal becomes a harrowing quest for the last bit of grass, intensified by the slo-mo effect. Don't worry, though! After the two split the food, they back to politely nomming on their snack like nothing ever happened.
These guinea pigs are so precious that we totally understand if, after seeing the video, you have a hankering to get one of your own. But if you do choose to get a teeny furry friend, check out some of your local shelters and rescue organizations -- many of which have rescue guinea pigs in need of a forever home. Petfinder is also a good place to start looking for that adorable grass-munching critter.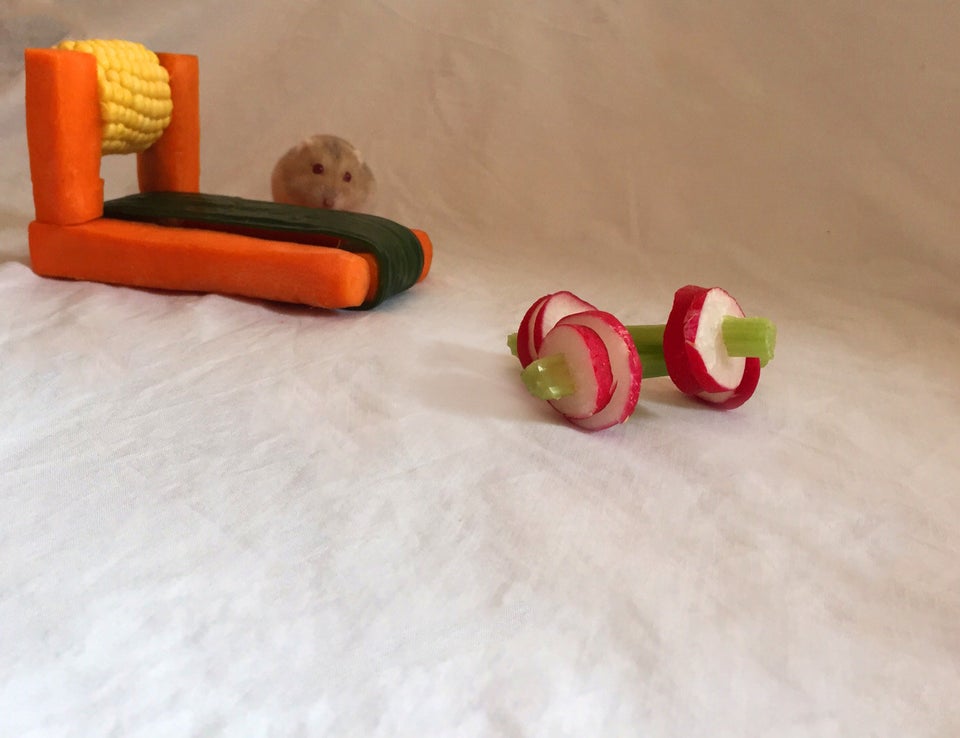 These Tiny Hamsters Are All The Gym Inspiration You Need
Related
Popular in the Community