If anyone has a reason to get lit up this Christmas, it's David and Janean Richards. They just set the world record for Most Christmas Lights on a Residential Property.
The Richards, who hail from Forest Act, Australia, a suburb of Canberra, managed to brighten up their home with a whopping 331,038 lights, which set a new record in a new Guinness World Records category.
The initial lightbulb for the record attempt went on in David's head four years ago, and he has spent his spare time since then building up his collection bulb-by-bulb.
''I did it for my kids, initially, and then it just got bigger and bigger,'' Richards told the Canberra Times. ''I remember one year a mother and child came through the driveway thinking no one was around and they started dancing to the music. It's all about putting a smile on people's faces.''
The idea is to raise money for SIDS and Kids (ACT), a charity dedicated to saving babies lives through the elimination of sudden and unexpected infant deaths during pregnancy, birth and childhood, as well as supporting bereaved families and funding research into stillbirth.
The charity helped the family during a time of crisis years ago, and while Richards declines to mention how much the family spent on the record-breaking display of lights, he says any donations made by visitors will go to SIDS and Kids.
Setting the record required hundreds of hours of work, 97,211 feet of LED strings, 15,000 cable ties and a 59-foot light-controlled tree. Then, in order to make it official, the family had to turn on the lights for 10 minutes and make a tape that could be sent to Guinness headquarters in London for confirmation.
Richards saw to it than the folks in Canberra and the judges in London got quite a show.
''It's not just Christmas lights," Richards said. "It goes in colors and waves up and down the driveway, it changes color and the tree spins.''
As of yet, Salaj hasn't submitted an application to Guinness. But even if he does, Richards has no plans to set a new record. Instead, he hopes to be able to donate the lights to someone else who will use them to raise money for charity.
Check out these photos of holiday lights from around the world: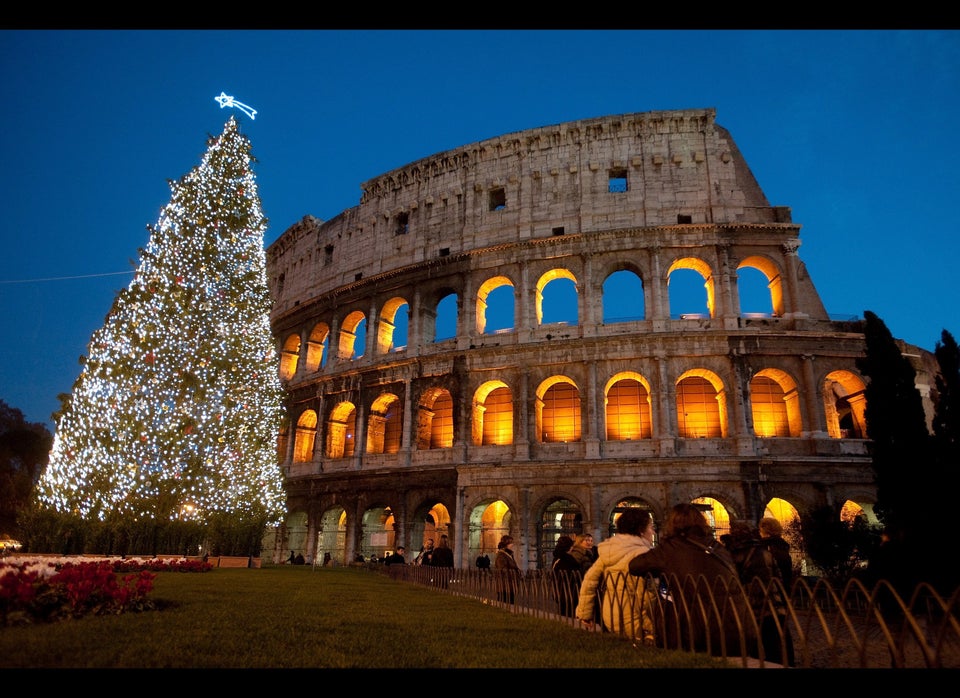 Holiday Lights From Around The World (PHOTOS)
Popular in the Community