NEW DELHI, May 26 (Reuters) - An Indian man obsessed with setting Guinness world records got 366 flags tattooed on his body and had all his teeth removed so he could put nearly 500 drinking straws and more than 50 burning candles in his mouth.
Har Parkash Rishi, who claims to have set more than 20 records, now calls himself Guinness Rishi.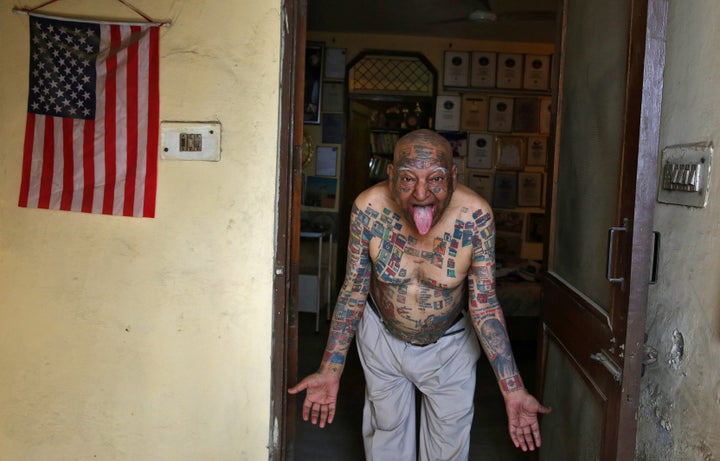 Born in 1942 in a cinema hall in the capital, New Delhi, Rishi first got into the Guinness Book of World Records in 1990 when, with two friends, he rode a scooter for 1,001 hours.
The passion to get his name in the record book led him to perform some bizarre acts, including delivering a pizza from New Delhi to San Francisco and gulping a bottle of tomato ketchup in less than four minutes.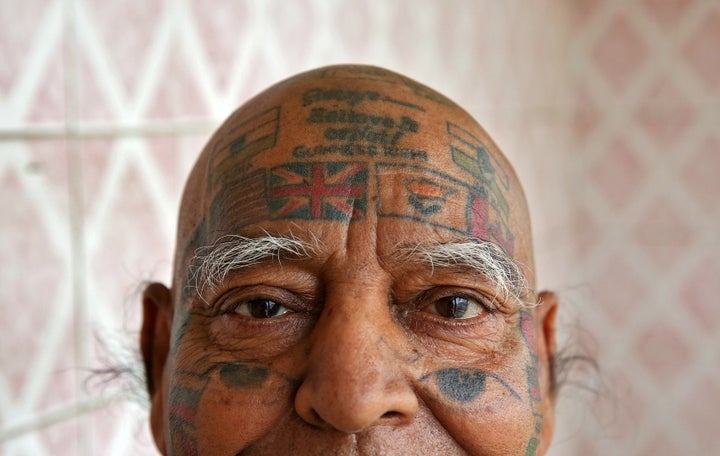 He even got his family involved - his wife Bimla holds a 1991 record for writing the world's shortest will: "All to Son."
While it is the tattoos on his body, more than 500 in all, that brought him fame, Rishi, an auto parts manufacturer by profession, says the toughest one was stuffing the straws in his mouth.
"I am the world record holder of 496 straws in my mouth ... For that record, I needed space, I had to remove every tooth so that I could put maximum straws in my mouth," Rishi told Reuters Television before re-enacting the feat on camera.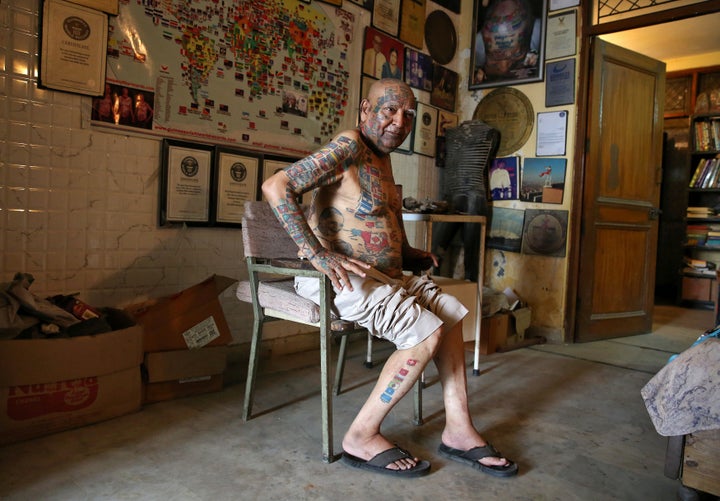 He is now getting images of global leaders tattooed on his body to add to images of Indian Prime Minister Narendra Modi, U.S. President Barack Obama, Britain's Queen Elizabeth and Mahatma Gandhi, the leader of India's independence movement. (Writing by Aditi Shah; Editing by Douglas Busvine)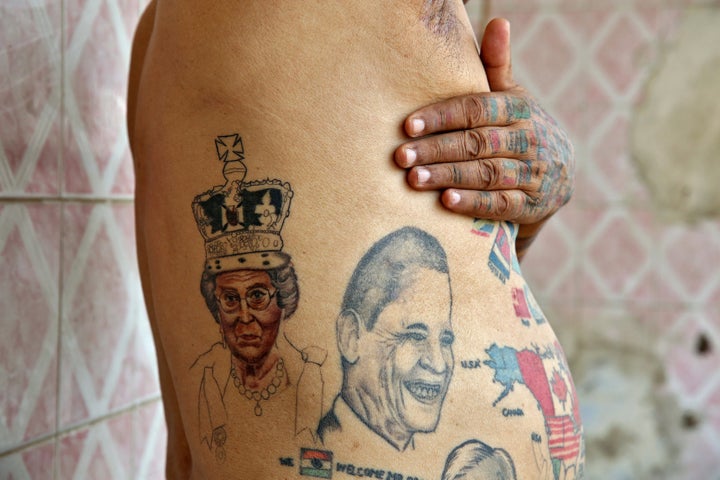 Related
Before You Go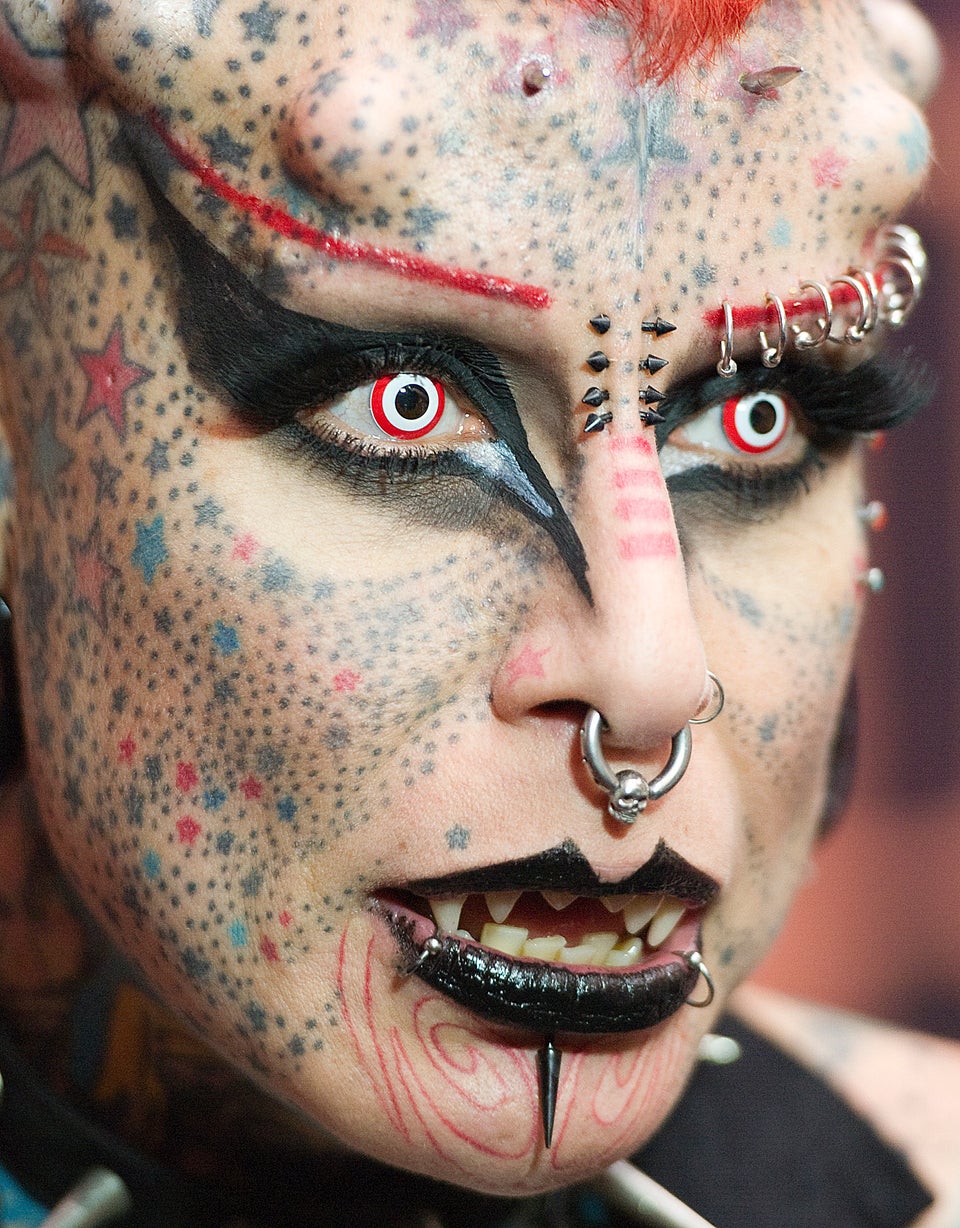 The Craziest Tattoos We've Seen
Popular in the Community