Giving a boost to a budding organizing campaign, workers at a Guitar Center store in Chicago voted to join the Retail, Wholesale and Department Store Union on Friday, likely adding another unionized store for the music retailer under Bain Capital ownership.
The vote at Chicago's flagship store follows one successful union bid and two failed ones in New York City, where the Manhattan store recently became the music retailer's first union shop. According to the union, more than three quarters of the Chicago workers who cast ballots Friday voted in favor of the union, but the federal labor board hasn't officially ratified the results yet.
The union has said it intends to take its campaign to Guitar Centers throughout the country, and RWDSU President Stuart Appelbaum said in a statement Monday that the Chicago vote shows the campaign has staying power.
"[T]his vote in Chicago proves that retail workers are ready and willing to stand up and demand change," Appelbaum said. "Retail workers at Guitar Center nationwide are reaching out to the union because they understand that when they unite and stand together, their voices will be heard."
Christopher Bennett, a Guitar Center spokesman, told HuffPost that the company wouldn't comment on the Chicago results until they were ratified. He also noted that the union's efforts in Brooklyn and Queens were unsuccessful.
"Really, there is nothing to report officially until they've [ratified] that," he said. "What we do know is in Brooklyn the board ratified that the union vote was unsuccessful, and the board confirmed that in Queens at the 11th hour RWDSU withdrew their petition."
Dennis Haffeman, Guitar Center's vice president of human resources, told HuffPost that the company is in the process of raising the base pay for its sales force, based on an evaluation that it had started before the unionization campaign.
"We're continuing to make improvements and to look at what's happened across the landscape for our company," Haffeman said.
Guitar Center is the leading retailer of music equipment in the country, hawking guitars, amplifiers, drums, keyboards and audio equipment at more than 240 stores in 44 states. The company had sales of $2.1 billion last year, according to SEC filings.
HuffPost reported in April that many Guitar Center workers felt working standards had fallen since the company's 2007 purchase by Bain Capital, the private equity firm founded by Mitt Romney. Pay rates had dropped for new hires, and several workers griped about the company's "fade" system. Salespeople earn commission on top of the minimum wage, but they don't see that extra money until they've sold a certain amount of product against their base pay.
Ahead of the Chicago vote, Jeff Loehrke, a manager in the store's drum department, told HuffPost that it was getting more difficult to make a living wage under the company's pay system.
"Fading against our own hours, it's getting harder and harder to do, as we're asked to do more and more that's not sales related," Loehrke said. "A lot of us have two or three jobs just to try and get by and pay rent and buy food."
According to Loehrke, the company had hired consultants to persuade workers to vote against joining the union.
"Even moreso [than Manhattan] they don't want ours to go union," he said. "If the second flagship goes union, it's a domino effect."
Many of the company's employees are musicians themselves, and a roster of progressive acts have signed the union's petition in support of the workers, including Tom Morello, Steve Earle, Billy Bragg and Ted Leo.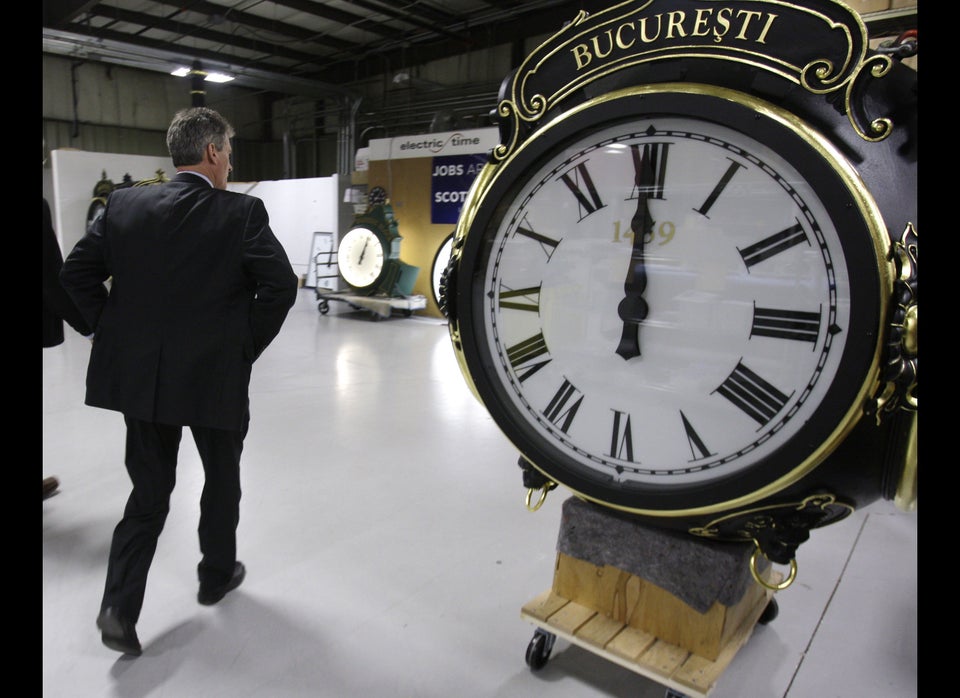 11 Things American Workers Hate About Their Jobs