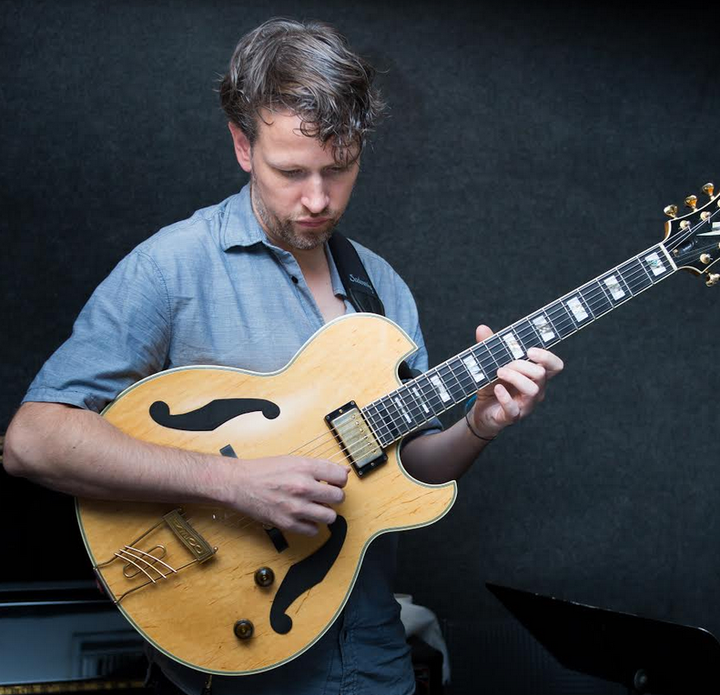 Seldom times a daring prodigious talent pushes the artistic rules and fuse his revolutionary ideas to say what he has to say, without uttering a word. Such is the case with guitarist- composer Sebastian Noelle. Now in his third studio album titled "Shelter," Noelle's progressive approach transcends advanced musical techniques. He transforms his guitar into a charismatic poet speaking fluent jazz. In short, Sebastian Noelle is to jazz what Residente is to Latin alternative: strong, poetic voices capturing the many layers of the collective human experience.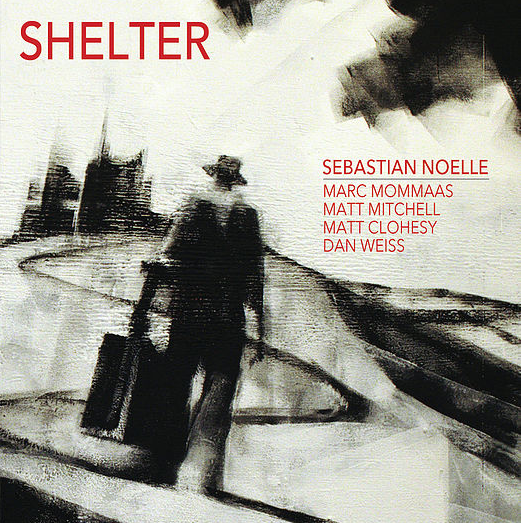 Born in Germany into a musical family, Sebastian's early formal education was mainly classical. Upon discovering the guitar he saw a vehicle to mature his skills, and evolve from classical music, to rock, fusion, heavy metal, and to jazz. He studied Jazz Performance and Composition at the Hochschule für Musik in Mannheim and after graduating he migrated to the Boston, MA, to study with Gene Bertoncini and John Abercrombie at The New England Conservatory. After fifteen years in New York, playing in the most important jazz stages, Noelle has gathered the accolades as one of the best guitarists in the world.
Noelle doesn't steer away from taking the pulse of the world and measure the current social and political environment. Having explored American politics- most notably on Darcy James Argue's Real Enemies- the guitar hero plucks beyond complicated arrangements and rich sound. His compositions, although intricate and textured, are a means to self-expression; an extension of his belief system. On "Feed The Monster," from his second album 'Koan,' he speed-picks a caustic, haunting melody. His duet with alto saxophone Loren Stillman becomes a chaotic play between dialogue and argument. In "Shelter," these same interactions are apparent in "Home in a Strange Land." The argument between tenor saxophone Marc Momaas and Noelle becomes a constant push and pull; a struggle between different rhythmic lands within the same harmonic complexion. In contrast, the rock-infused "Rolling With The Punches" highlights a Momaas and Noelle in unity, later allowing Noelle to shine bright in his melodic discourse. They replicate this duel in "Naphta vs Settembrini," perhaps the shortest and most political track. Inspired by Thomas Mann's 1924 novel The Magic Mountain, the enigmatic ambiguity of romantic anti-capitalism is represented by protagonist Leon Naphta and his arch enemy, liberal philanthropist Ludovico Settembrini. Much like the literary piece, Noelle contrasts reaction and revolution. His broad cultural infusion comes alive on the traditional Hindustani classical raga "Ahir Bhairiv." Sebastian remains consistent in his technique while honoring the identity of Indian folk music.
"Shelter" isn't a revolutionary manifesto, however. Though some of his compositions explode in distortion and obscurity, others- like "Another Spring" and "You'll Never Know"- revel in softer, cleaner emotional deliveries. This dichotomy represents his inner spirit: Noelle's rhythmic genius coupled with melodic virtuosity. Every note deserves attention; every vibe deserves further exploration. His progressive compositions warrant a few listens to fully enjoy a thoughtful experience. Noelle weeds out any unnecessary theatrics allowing his penmanship to speak for itself without obstruction and censorship. All in all, his entire body of work highlights a vibrant, inventive artist with the power to engage minds.
Sebastian Noelle, is a member of the Grammy nominated Darcy James Argue's Secret Society, the Aaron Irwin Quintet (featuring Rich Perry), The Chris Potter Big Band, Ben Stapp's Zosimos, Jeff Fairbanks' Project Hansori, the world music/minimalism ensemble Anicha, Joe Phillip's Numinous, the New York Soundpainting Orchestra, ZAHA, the BMI Composer's Workshop Orchestra, conducted by Jim McNeely, Hindustani clarinetist Shankar Tucker and various other New York based groups, including his own quintet.
Popular in the Community