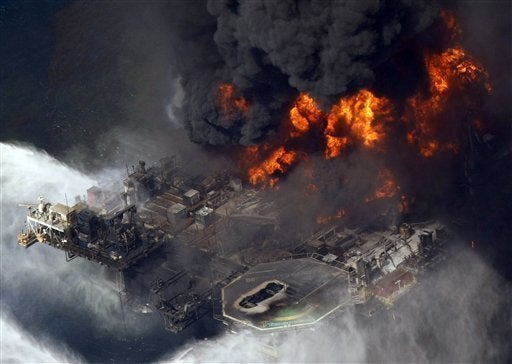 Gulf Coast beaches are sandy and white. With the exception of oil lapping ashore along Louisiana's marshy wildlife refuge, near-shore fishing waters appear clear as ever. Seafood is still available. Yet the oil spill is already imposing costs on local businesses. Customers are canceling trips and seafood orders. Just like Louisiana Tabasco brand hot sauce belongs on any good restaurant table, so does Gulf Coast fish and seafood.
Media coverage is a double-edged sword. Lots of coverage helps secure public and private resources necessary for mounting an adequate response. The downside is that many customers have the misperception that beaches are coated in oil and seafood is contaminated.
Cancellations are hurting business for Captain Brandy Moore, a Biloxi native, who operates Biloxi Shrimping Trips, a charter boat service that has delighted visitors for over 55 years. Now Captain Moore is struggling as frantic tourists cancel reservations booked all the way through October. She wants everyone to know "the beaches are open, come on out and enjoy the sun and fresh fish."

Chris Nelson, whose great-grandfather started Bon Secour Fisheries over 100 years ago, employs over 100 workers and relies on seafood suppliers across the Gulf Coast. His customers express worry about being able to get a supply of seafood from the Gulf, especially oysters since the Gulf supplies two-thirds of the nation's oysters. His Louisiana seafood supply was disrupted soon after the spill because some oystermen left their trade to participate in the cleanup sponsored by BP.
Another local family-owned shrimp packer, who wished to remain unnamed because of legal concerns, fears that customer cancellations might result not only in major losses for the peak summer and fall seasons, but also permanent losses regardless of the effects of the oil spill. Instead of customers, he has lawyers clamoring at his door.
Like many packers, he buys shrimp from across the Gulf Coast, then peals, packs, and ships millions of pounds of shrimp each year to the largest and smallest of customers--wholesalers, retailers, high-end restaurants, chain restaurants, and even mom and pop restaurants. The annual fish and seafood catch in the Gulf is 1.3 billion pounds according to the Fisheries Statistics Division of the National Oceanic and Atmospheric Administration.
Since customers often sign 3 to 6 month supplier contracts, cancellations mean that the packer could lose his summer and fall seasons. The owner laments, "Customers are saying they are going to switch to farm-raised shrimp from Asia and South America." Meanwhile, monthly bills for leased equipment still must be paid whether machines are used are not. He believes that "the media is blowing this [oil spill] out of the water." He says the public should know that "great seafood comes out of thousands of miles of shoreline that is not impacted."

In addition to one-time losses already incurred, the shrimp packer faces uncertain long-term losses if his customers switch suppliers. Once a restaurant chain switches to cheap farm-raised shrimp from Asia, there is no guarantee they will return to Gulf coast suppliers. Switching is bad for local suppliers and potentially bad for the global environment. According to the Environmental Defense Fund, there are cautionary tales of foreign fish farms that do economic and ecological damage. Adverse effects include the loss of mangrove habitats crucial for shoreline protection and habitats as well as soil and water salinization, destruction of wild stocks, and the introduction of problematic chemicals.
The bulk of any damages that do get compensated will be paid by BP, which is self-insured, meaning that it will pay damages from its own resources rather than rely on an insurance company. BP can self-insure because it is a cash cow producing annual profits of $21 billion for the last three years. According to Rigzone, BP had to pay nearly $2 billion in fines and compensation to have closure on its Texas City refinery explosion that killed 15 workers and injured 180 in 1995.
Unlike local firms, uninsured losses and switching risk is less of a concern for Transocean, the operator of the underwater Deep Water Horizon. According to an equity research report published by JP Morgan, the financial impact on Transocean appears under control because the company is well insured with about $1.6 billion in liability and property insurance--at least $700 million in environmental cleanup coverage. Transocean's relationships with BP and others are unlikely to be affected, and the analyst expects deepwater drilling to continue following the evaluation and implementation of new operating procedures.
The research report also noted that Transocean and BP both have exemplary safety records, but "accidents are a part of the business." To help concerned investors put things in perspective, the report says "this would not be the first rig disaster from a blowout and would not be the last."

REAL LIFE. REAL NEWS. REAL VOICES.
Help us tell more of the stories that matter from voices that too often remain unheard.