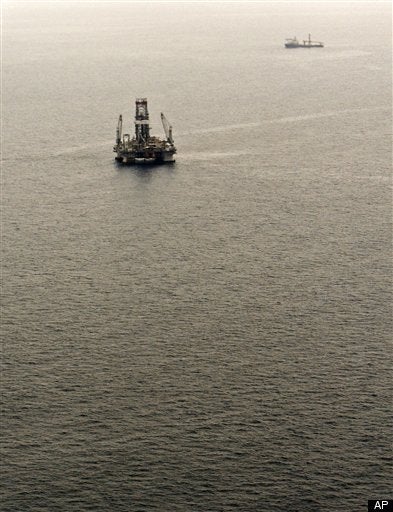 NEW ORLEANS -- (AP) One man guides a drill more than two miles beneath the sea floor and three miles from the surface, trying to hit a target less than half the size of a dartboard. The drill is about as wide as a grapefruit.
And now the target, BP's blown-out oil well in the Gulf of Mexico, lies less than 100 feet away.
The relief well, the ultimate solution to stopping oil from gushing into the Gulf as it has since April, could reach the crippled oil well by Friday. If it hits, engineers will perform a "bottom kill" by pouring in mud and cement to permanently seal the blown-out well that's spewed an estimated 207 million gallons.
A "static kill" last week pushed mud and cement into the top of the crippled well, leaving very little chance oil could leak into the Gulf again, said retired Coast Guard Adm. Thad Allen, the government's point man overseeing the cleanup operation. Neither he nor BP officials have been willing to declare victory yet -- but Allen said that day isn't far off.
"This step, in our view, will permanently seal the well," he said Monday.
As engineers work to finish the relief well, Allen is planning a three-day trip to Louisiana, Mississippi and Alabama this week to talk with local officials about how to speed up cleanup efforts as the peak of hurricane season approaches.
REAL LIFE. REAL NEWS. REAL VOICES.
Help us tell more of the stories that matter from voices that too often remain unheard.