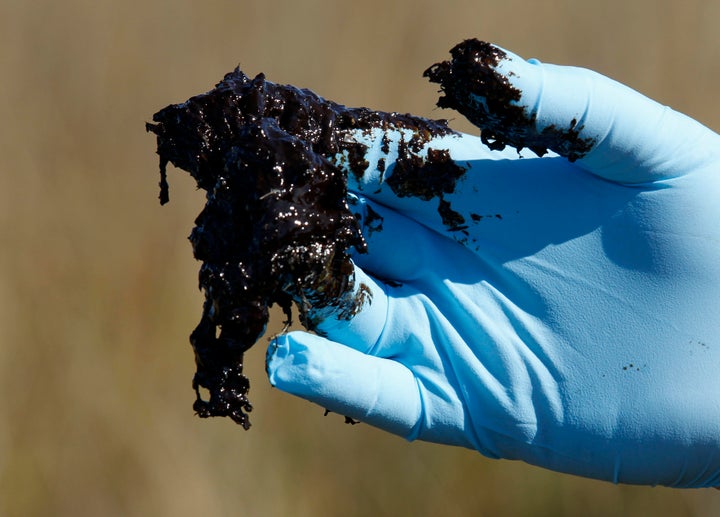 WASHINGTON (Reuters) - The U.S. National Institutes of Health has launched a massive, long-range health study of people who helped clean up last year's BP oil spill in the Gulf of Mexico.
The study aims to check for possible health effects on 55,000 clean-up workers and volunteers in Louisiana, Mississippi, Alabama and Florida. Participants will be followed for up to 10 years, NIH said in a statement.
The study was launched on Monday, the same day U.S. regulators granted the first deepwater drilling permit since the massive BP spill last April prompted the Obama administration to impose a drilling moratorium.
More than 4 million barrels of oil spewed into the Gulf of Mexico from BP's well after the Deepwater Horizon drilling rig exploded, killing 11 workers.
The GuLF Study -- short for Gulf Long-term Follow-up Study -- is funded by NIH, which received a $10 million gift from BP to study health effects related to the spill. BP is not involved in the study, which could cost $34 million over the next five years.
"Over the last 50 years, there have been 40 known oil spills around the world. Only eight of these spills have been studied for human health effects," Dale Sandler, principal investigator of the study, said in a statement.
It is meant to determine if oil spills and exposure to crude oil and dispersant chemicals affect physical and mental health, Sandler said.
Related
Popular in the Community