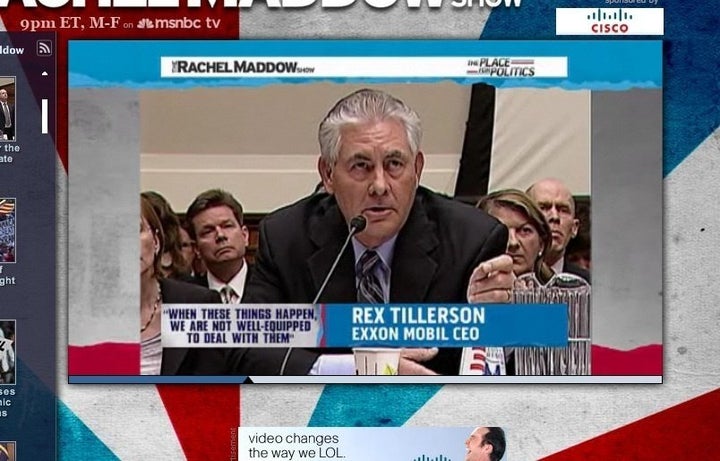 Top kill, cut-and-cap, junk shot ... if you've come to the realization that the oil industry is helpless at stopping the raging Gulf oil spill, you're not alone. At least one major CEO admitted as much during Congressional testimony on Tuesday.
"When these things happen, we are not well equipped to deal with them," acknowledged Rex Tillerson, head of Exxon Mobil. His company once claimed that they were prepared for an oil spill of up to 166,000 barrels per day, but after BP's Deepwater Horizon started spewing a mere 40,000 barrels per day -- literally an unmitigated disaster -- it was time for Tillerson to change his tune.
"We are not well equipped to handle them. There will be impacts, as we are seeing"
One more time, with feeling.
"When they happen, it is a fact that we're not well equipped to prevent any and all damage. There will be damage occurring."
That damage remains impossible to calculate but easy to see on beaches and marshes throughout the Gulf region. Local authorities are scrambling to defend their shores, left to "do the work that the oil industry hasn't done since the 1960's," said Rachel Maddow on her eponymous MSNBC show. She aired clips of Tillerson's testimony and hammered the industry for using, as Rep. Lois Capps (D-CA) explained it, rotary-phone era technology in an iPhone age.
Popular in the Community