Gulnara Karimova is already well-known as the somewhat-controversial first daughter of Uzbekistan, but she'll try to make a name for herself in New York City's style circles by presenting a collection at Mercedes-Benz Fashion Week. Karimova already has an established brand, Guli, in Europe--she's even shown in Milan--and has previously partnered on a jewelry collection with Chopard, but this is the first time she'll bring her designs stateside. Daily Front Row caught up with Karimova who dished on this season's duds:
It consists of 34 looks and features traditional Uzbek fabrics: adras, bekasam, atlas, han atlas, silk, and shoyi. All the ikats have been produced by the Guli creative team based on ancient hand-weaving techniques. There is a lot of modern casual-wear made with a traditional concept of fabric and pattern. There is also a line of accessories using handmade golden embroidery, chain stitches, laser-cut silk, and leather. One of the central parts of the line is the Guli jewelry collection, which consists of both "important" pieces and easy, less-expensive trendy ones.
Karimova also touched on the fashion scene in Uzbekistan:
Fashion is something very young and new for our country. We have just started to introduce it, and obviously it is not yet such a big industry like it is in the West or in some Asian countries. So in order to speak about Uzbek fashion, you have to understand that it's like the first steps of a baby. It's just a small segment of the population who are following it. It's not only about income, though; it's also related to mentality and local taste. That said, there are certain people who started to really pay attention to those things and who have created their own style to be in fashion.

Here are some photos of Karimova and her personal style--let us know if she's someone whose clothes you'd like to buy.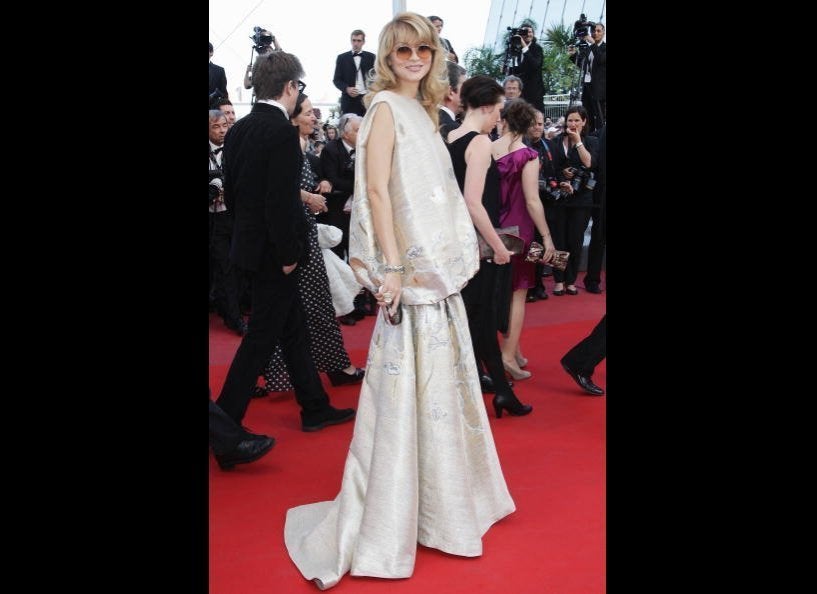 Related