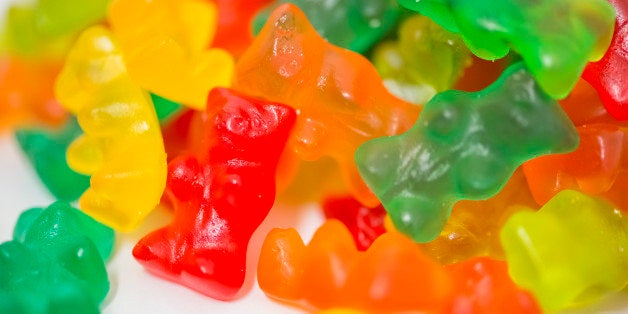 By Elyse Wanshel, writer at LittleThings.com
A lot of people love chocolate, but gummy bear enthusiasts are zealous.
They are loyal to either Haribo or Black Forest, are keenly aware that there was a 1980s cartoon dedicated to the rainbow-colored confection aptly called The Adventures of the Gummi Bears, and get a wide-eyed twinkle in their eye whenever someone discovers a new gummy shape like dinosaurs, Army Men, and even anatomically correct gummy hearts.
Most likely, a gummy bear buff even knows how to make their own gummies from scratch, in the comfort of their own kitchen. And even if they do, nothing beats the sugar rush of creating something new out of an old favorite.
And now I've found the perfect frozen, summer treat involving my favorite candy. We made them here in the LittleThings office, and we absolutely devoured them! All you need to pull off this fun, seasonal sweet is a Popsicle tray, two cans of Sprite, your favorite varieties of gummies, and a freezer. That's it!
Best part? It's as delicious as it's simple to make...
All you need is two cans of Sprite, a Popsicle tray and sticks, and gummies (we chose worms, bears, and a few fun ones like pugs and dinosaurs). If you're looking for a healthier option, try it with cut fruit.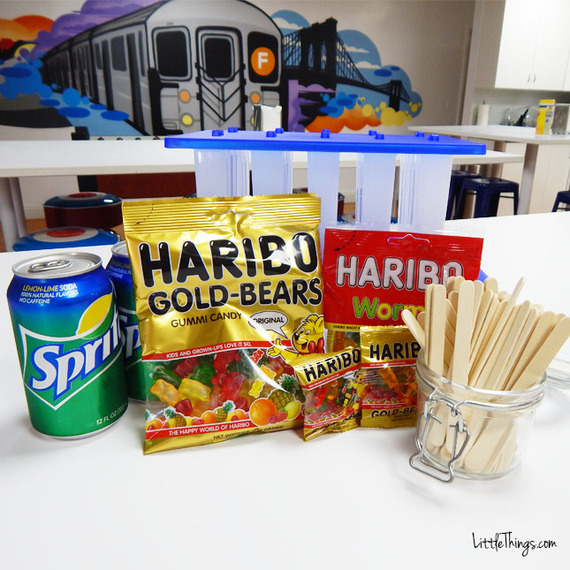 Fill each ice pop mold with a variety of gummies for a colorful result, but leave enough room to squeeze in the popsicle sticks.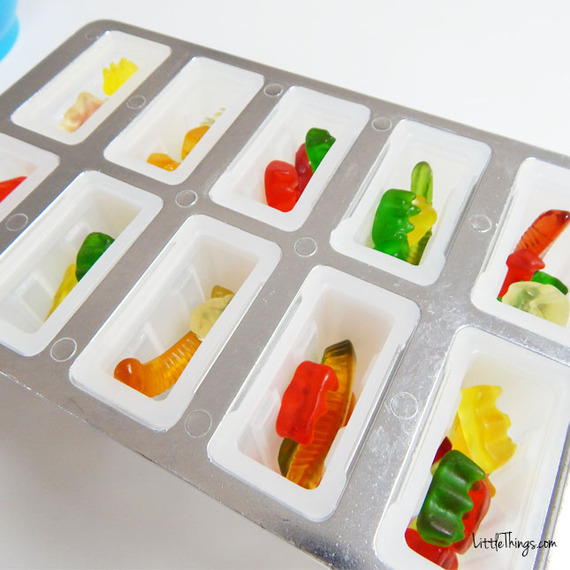 Next, pour in the Sprite. Make sure to leave a little space on top so the lid doesn't freeze to the pops and it's easy to take off.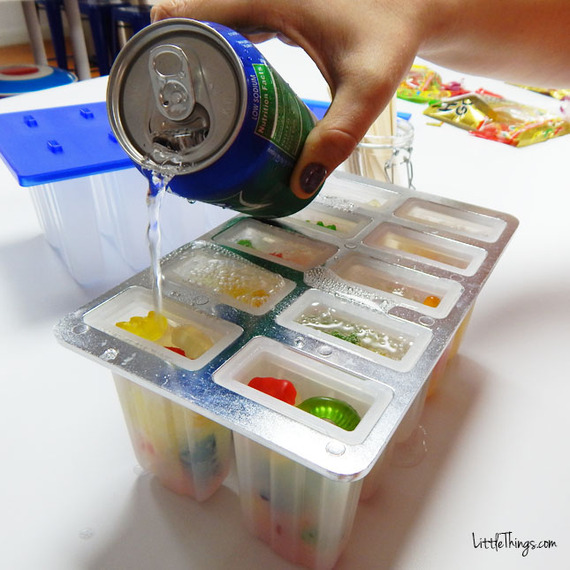 I didn't listen to my own advice and poured too much Sprite into each pop mold. If this happens to you, place the tray under lukewarm running water to loosen it up a bit.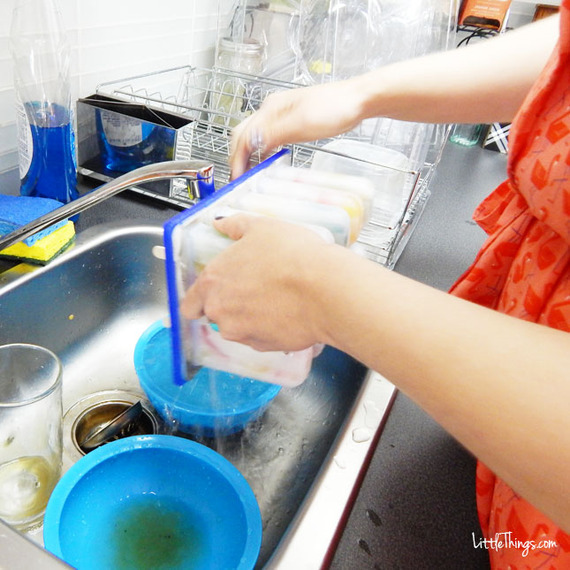 LittleThing's Director of Ultimate Cuteness, Smoky the Pug, gets a sniff. He approves.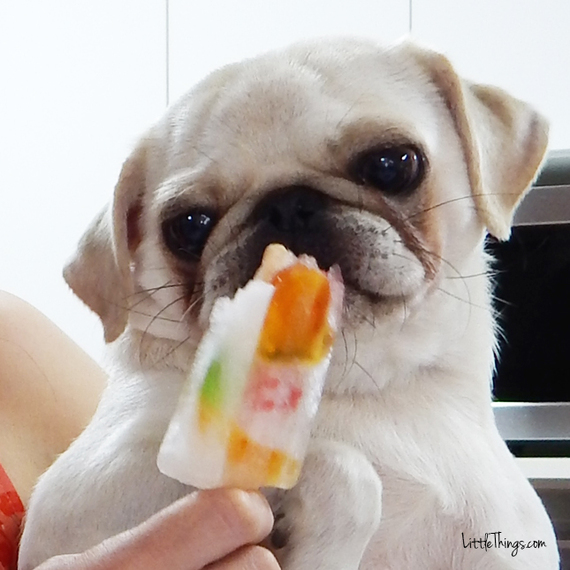 The end result is a fun and colorful dessert that's perfect to serve at a kid's party...or when you have a hankering for sugar.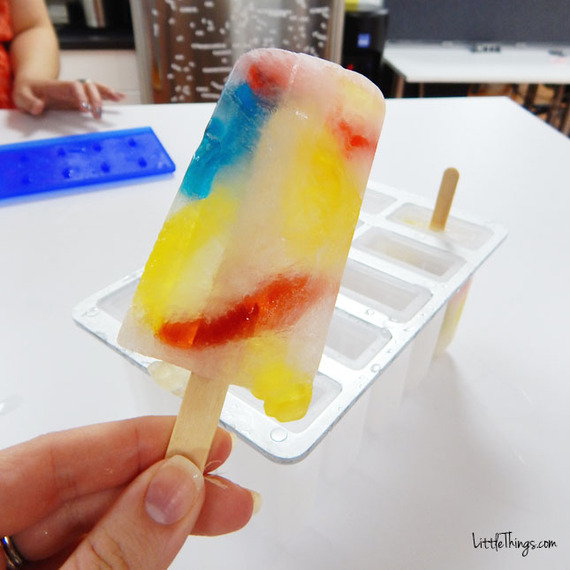 Photo Credits: Maya Borenstein for LittleThings