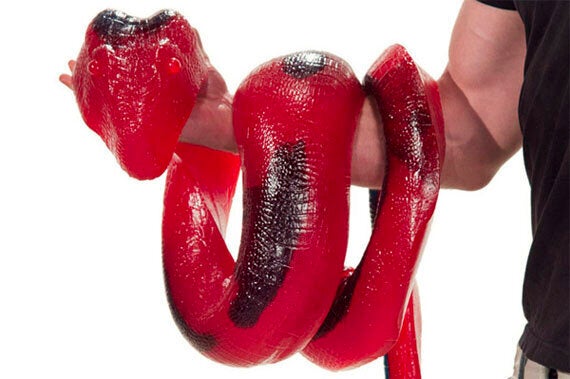 Ever wanted to share a gummy with a friend and find that it's too darn small to split?
Unusual gift site Vat19 is here to remedy that with a party-sized gummy python. At seven feet long and nearly 27 pounds, it could easily feed a room full of sugar-crazed revelers. We advise splitting this thing with as many people as possible -- the entire snake packs more than 36,000 calories.
Issues of moderation aside, the "Party Python" sounds like something to behold it the description on Vat19's website is to be believed:
Boasting incredible details including intricate eyes, extensive and blended coloring, ridged coils, and thousands of individually carved scales, the Party Python will steal the show at any party.
But such works of art rarely come cheap, and this is no exception. Both flavors -- Red Cherry/Blue Raspberry and Blue Raspberry/Green Apple -- cost around $150. Too bad they're both sold out at the moment, but you can sign up to be notified when they're back in stock.
In the meantime, watch the below video for an up-close-and-personal look at the "Party Python."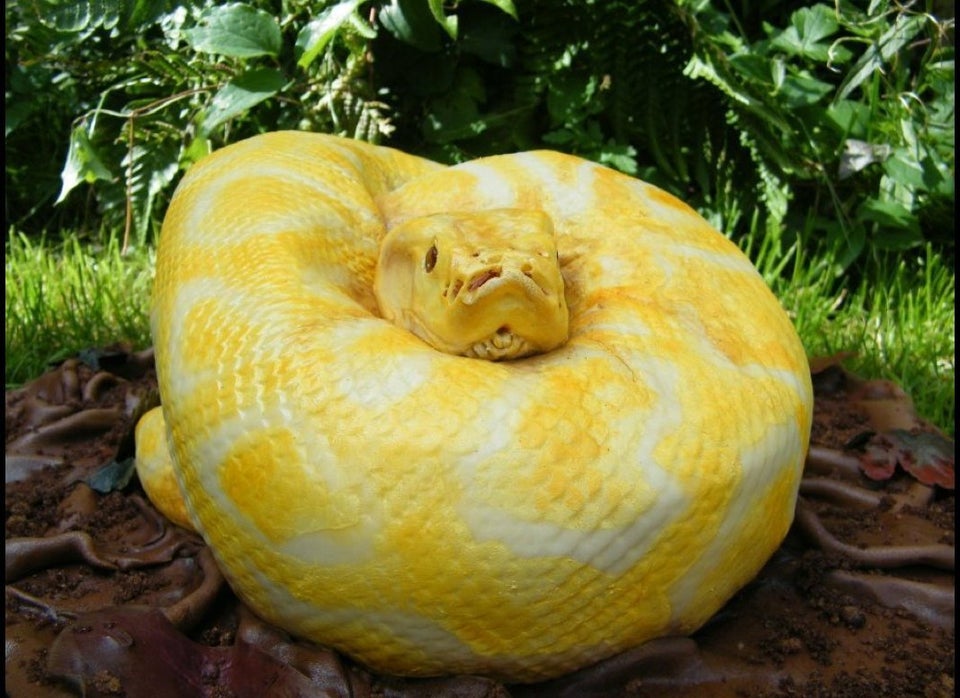 Snake Cake
Popular in the Community