 An effort by Justice Department officials to strengthen gun control measures in the wake of the shooting of then-Rep. Gabrielle Giffords (D-Ariz.) and others in Phoenix early last year was put on hold as campaign season heated up, the New York Times reported Saturday.
Attorney General Eric Holder reportedly asked senior officials at the Justice Department to research gun control and propose improvements to current policy in March 2011 after six were killed and many more wounded during the Arizona shooting.
According to the Times report, the Justice Department came up with a detailed list of recommendations, including making drastic improvements to the background check system for potential gun buyers:
It focused on ways to bolster the database the F.B.I. uses for background checks on gun purchasers, including using information on file at other federal agencies. Certain people are barred from buying guns, including felons, drug users, those adjudicated mentally "defective," illegal immigrants and people convicted of misdemeanor offenses related to domestic violence.

For example, the study recommended that all agencies that give out benefits, like the Social Security Administration, tell the F.B.I. background-check system whenever they have made arrangements to send a check to a trustee for a person deemed mentally incompetent to handle his own finances, or when federal employees or job applicants fail a drug test. It also proposed setting up a system to appeal such determinations.
The report emerged just one day after a gunman shot and killed 26 at Sandy Hook Elementary School in Newtown, Connecticut. The firearms used by the shooter belonged to his mother, who had purchased them legally.
As the Washington Post reported, the proposals on the politically volatile issue were shelved until after the presidential election, according to Obama administration officials.
Christopher Schroeder, a former Justice Department official who worked on the recommendations, told the Post that he worked with the Bureau of Alcohol, Tobacco, Firearms and Explosives and the Justice Department's Criminal Division for about a year on the proposals, and met with a number of law enforcement officials, firearms sellers, and gun control advocates. According to Schroeder, the National Rifle Association declined to participate.
Schroeder, who is no longer with the Justice Department, characterized the recommendations as "a work in progress" to the Post.
"They are all still under consideration," he said.
In the wake of Friday's shooting, gun control advocates have demanded harsher restrictions on firearms purchases. According to Robyn Thomas, executive director of the Law Center to Prevent Gun Violence, not all transfers of firearms require a background check in Connecticut.
"Some of the laws Connecticut does have includes a background-check law at gun shows, but there are no background checks required for private transfers of long guns," Thomas told CBS Connecticut. "If I sold you my gun and you lived next door, you don't have to have a background check. You're not supposed to have assault weapons and .50-caliber rifles, but you can transfer and possess large caliber magazines through private dealers"
Before You Go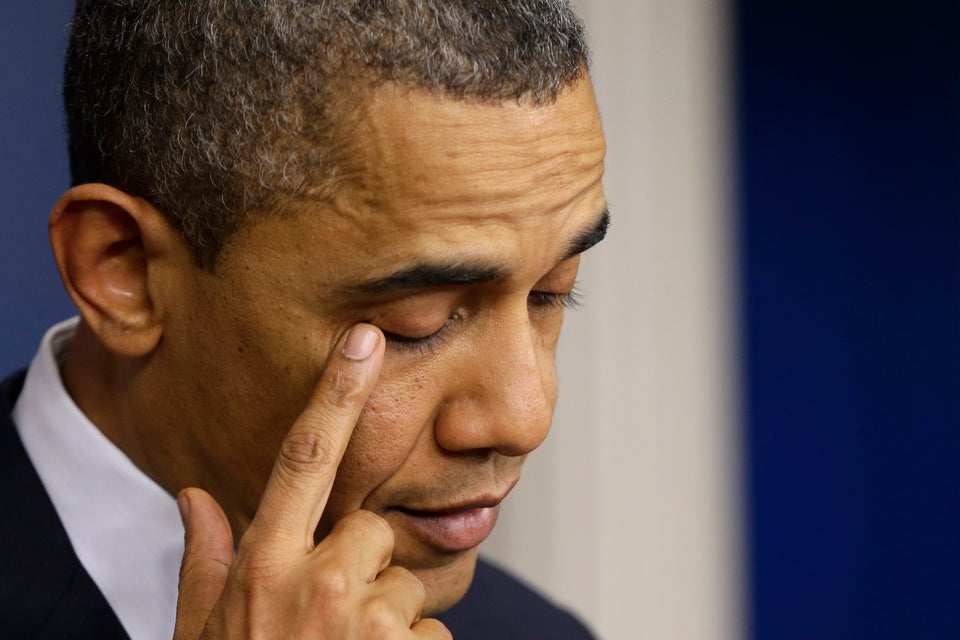 Five Years, 19 Mass Shootings, No Action
Popular in the Community