WASHINGTON -- Two more pieces of President Barack Obama's gun violence package -- a universal background checks bill and a school safety measure -- passed the Senate Judiciary Committee on Tuesday. And there were some surprising votes in both cases.
The Protecting Responsible Gun Sellers Act of 2013 passed 10 to 8, without any Republican support. The bill, which would expand the national background check system to include all gun buyers, is thought to have the best chance of becoming law out any of Obama's gun proposals. The fact that it didn't pick up any GOP support stands in stark contrast to the tremendous public support on the issue, but is likely due to the fact that the bill's final language is still being hammered out by its sponsor, Sen. Chuck Schumer (D-N.Y.).
"We're not 100 percent yet," Schumer said of bipartisan talks on different language for the bill. He's been working with Sens. Joe Manchin (D-W. Va.), Mark Kirk (R-Ill.) and Tom Coburn (R-Okla.) for weeks to try to get a proposal that they can all support. "I remain optimistic that we'll be able to roll [a bill] out."
Ahead of the vote, Sen. Chuck Grassley (R-Iowa) said he planned to vote against the bill because there would be "no way to enforce it without implementing a gun registry." He said that while the bill may explicitly state that no registry will be created, that could simply be changed by another federal law requiring licensed gun dealers to keep a record of each of their gun sales.
In the meantime, "mass shootings would continue, and criminals will continue to circumvent the requirement," Grassley said. "The effectiveness of this bill is, therefore, highly questionable."
Schumer fired back that Grassley's charge that the bill will lead to a gun registry "demeans" the debate since it is false, and said Grassley is wrong to oppose tighter background checks simply because it wouldn't end all gun violence.
"You don't use that on any other law, whether's it's robbery or murder ... you never see that argument that we wouldn't have laws because the bad people will get around them anyway," Schumer said. "It makes no sense in my judgment. We will move to compromise, and I'm optimistic it will involve people who have different views than I do generally on guns."
The committee also passed the School Safety Enhancements Act of 2013 on a vote of 14 to 4, with four Republicans voting for it. The bill would expand a Justice Department grants program to help local officials better secure their campuses with new resources like tip lines, surveillance equipment and secured entrances.
This bill drew a curious split among Republicans. While moderates like Sen. Jeff Flake (Ariz.) voted against it, Sen. Ted Cruz (Texas), one of the most conservative in the Senate, unexpectedly voted for it. Other GOPers who voted for the measure included Sens. Orrin Hatch (Utah), Chuck Grassley (Iowa) and Lindsey Graham (S.C.).
A request for comment from Cruz's office was not immediately returned.
The committee has now taken action on nearly all four of the core pieces of Obama's gun package. In addition to the two bills today, the committee passed a gun trafficking bill last week and is expected to take up its final bill, the assault weapons ban, on Thursday. That measure faces the toughest climb ahead of all the gun bills, but is expected to pass the committee in a party-line vote.
UPDATE: 5:45 p.m. -- Cruz spokeswoman Catherine Frazier said later that the senator voted for the bill because it "makes sense" to spend federal dollars on making sure kids are safe at school.
"To the extent our government spends billions on entitlement programs, clean energy projects, foreign aid and so forth, one place it actually makes sense to focus federal tax dollars is school safety," Frazier said in a statement.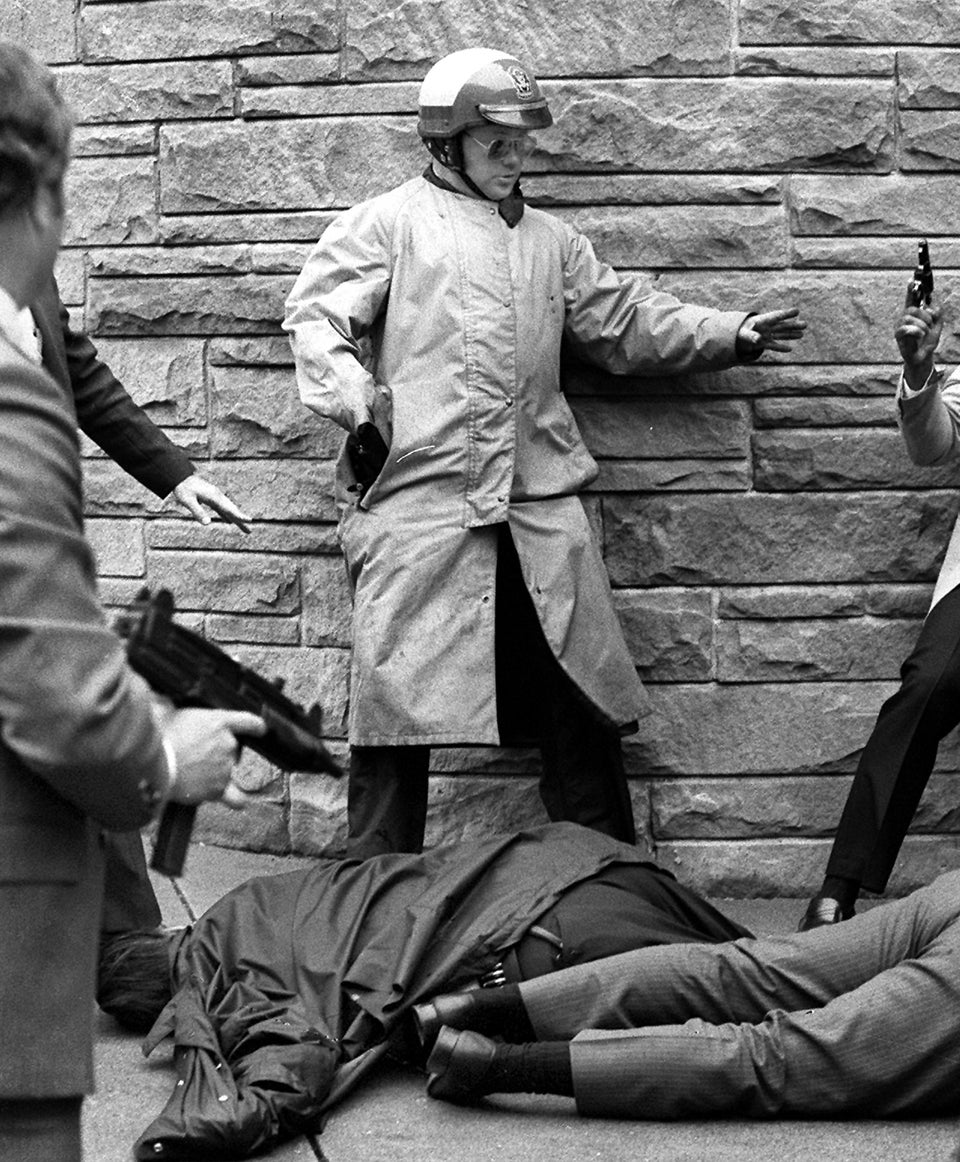 Pivotal Moments In The Federal Gun Control Debate
Popular in the Community