While we neglected to go bra shopping this weekend, folks attending at the National Rifle Association's Annual Meeting and Exhibits this weekend got the chance to peruse some new lingerie. Among the many items on display at the NRA's annual convention in Houston was a "gun bra," complete with lacy detailing in the back and a detachable holster in the front.
Made by Flashbang Holsters, the Women's Holster allows women to conceal a firearm right between their breasts. As Flashbang describes on its website, "Simply pull up your shirt with one hand and pull down on your pistol with the other -- in a matter of seconds you've safely deployed your self-defense sidearm." And for only $39.95!
We can't make any of this up. See for yourself below.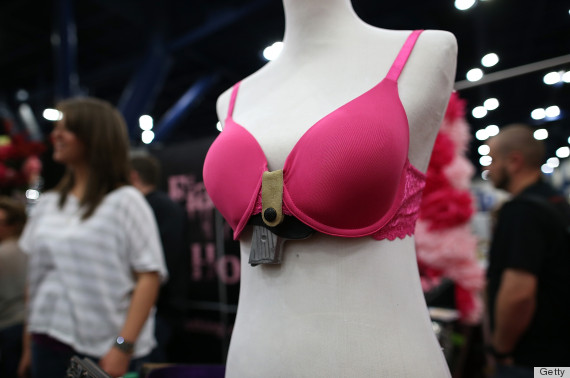 From Flashbang's website: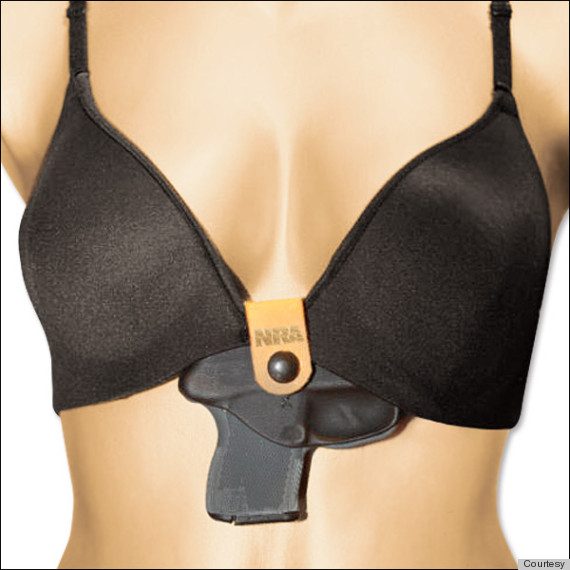 Clarification: Language has been amended in the article to reflect that Flashbang produces only the clip-on holster, not the accompanying undergarment.
For those looking to pack heat in style: