 Gun manufacturers have enjoyed lucrative growth in recent years, a trend now under scrutiny after the massacre of 20 children inside a Connecticut elementary school. Investors in the industry include one group that now stands out conspicuously: public school teachers, via their pension funds.
According to a Huffington Post survey of public databases, several of the nation's largest teachers' retirement systems -- including those in California, New York and Texas -- hold tens of millions of dollars worth of stock in two publicly traded gun manufacturers, Sturm, Ruger & Co. and Smith & Wesson Holding Corp.
The California Teachers Retirement System has also committed more than $700 million toward private equity funds managed by Cerberus Capital. Over the last six years, Cerberus has amassed a holding company, the Freedom Group, which has purchased some of the nation's most prominent firearms brands. According to securities filings, the Freedom Group owns Bushmaster, the company that built the rifle that law enforcement authorities say was used in Friday's shooting spree in Connecticut.
UPDATE: Early Tuesday morning, Cerberus announced plans to sell that stake, calling the Connecticut massacre "a watershed event that has raised the national debate on gun control to an unprecedented level."
"At this point our investment branch is examining the Cerberus investment to determine how best to move forward given the tragic events of last Friday in Newtown, Connecticut," a spokesman for the public pension fund manager said in an email sent to Reuters.
Teachers' retirement funds in California, New York and Texas did not respond to requests for comment Monday afternoon. Representatives for the gun manufacturers and Cerberus Capital Management did not respond to requests for comment.
Tallying the total of these pension funds' investments in the firearms industry is difficult, if not impossible: Most American gun manufacturers are privately held companies. As such, most are not obligated to publicly disclose the names of investors.
But a sampling of major investors listed in legal disclosures by the two publicly traded companies, as well as the Freedom Group, reveals the degree to which they are drawing on broad areas of American commerce for sustenance. Even as teachers across the country recoil at the carnage in Connecticut, many -- unwittingly or otherwise -- now have their retirement finances linked to the fortunes of gun manufacturers, whose surging sales are at the center of an intensifying debate over gun control.
Pension systems for public school teachers are so enormous and diversified that gun manufacturers make up only a thin slice of their total holdings. The California State Teachers' Retirement System is valued at $155 billion and the New York State Teachers' Retirement System has net assets of more than $88 billion.
The teachers' holdings are also dwarfed by other prominent financial players. The largest stockholders in Sturm Ruger include The Vanguard Group, one of the nation's largest 401(k) providers, and Black Rock Inc., which own more than 5 percent and 7 percent of the company's stock, respectively. Black Rock also has a 5 percent stake in Smith & Wesson Holding Corp.
Black Rock did not respond to requests for comment. A spokesman for Vanguard, David Hoffman, said the company will always appear to have a larger investment in any given corporation because it pegs investments to certain stock index funds. Therefore the investment in a company such as Sturm Ruger doesn't necessarily reflect an active position, he said.
Hoffman added that investors who invest in actively managed funds can choose to invest in a social index fund, which screens out companies such as firearms manufacturers based on "certain social, human rights, and environmental criteria."
Still, in gross terms, the teachers' pension funds own large numbers of shares in firearms companies.
New York's teacher retirement system, for example, owns more than 84,000 shares in Sturm, Ruger & Co., according to its most recent financial documents, yielding a market value of more than $3.3 million.
California's system holds more than 100,000 shares in both Sturm Ruger and Smith & Wesson Holding Corp., equating to a combined market value of more than $6 million.
Both Sturm Ruger and Smith & Wesson have seen their stock prices soar over the past year. Sturm Ruger's stock price more than quadrupled from the beginning of 2011 until late November, jumping from $15 per share to more than $58 per share. Smith & Wesson's share price more than tripled over the same time period.
Shares of both companies fell Monday on the New York Stock Exchange. Smith & Wesson lost 5.2 percent; Strum Ruger declined 3.45 percent.
This story has been updated to reflect continued developments.
Related
Before You Go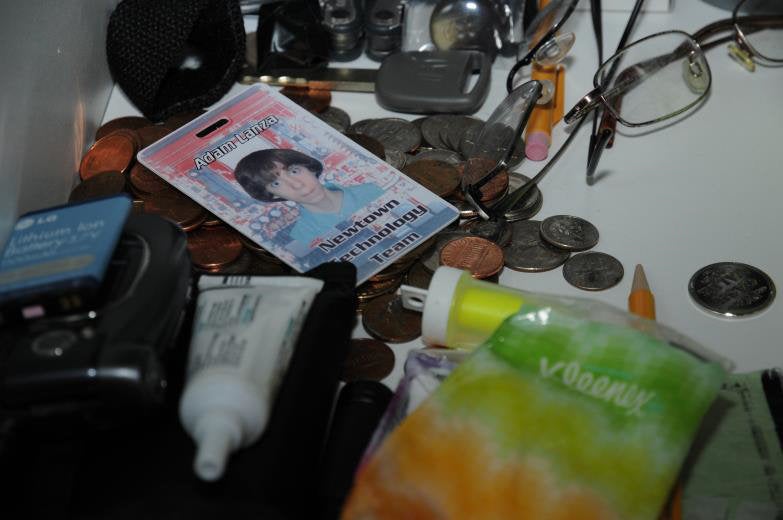 Sandy Hook Elementary School Shooting
Popular in the Community