WASHINGTON -- A week after another school shooting, support for gun background checks remains widespread among voters, a new HuffPost/YouGov poll has found. But while nearly half of Americans would like to see stricter gun laws, few see it as a major campaign issue despite a concerted effort by pro-gun control groups in this year's midterm elections.
Forty-nine percent of likely voters said gun laws in the United States should be more strict -- a result similar to those of a poll in April, but down from 60 percent in polls conducted after the 2012 elementary school massacre in Newtown, Connecticut. Just 20 percent of respondents in the most recent poll said laws should be less strict, while 28 percent said they shouldn't be changed.
A majority of Americans believe lawmakers should take action on gun issues, with 59 percent saying it's at least somewhat important to them that Congress pass legislation next year to address gun violence. More than half of Democrats deemed congressional action on guns very important, while Republicans were less enthusiastic about any new gun laws.
Background checks enjoy wide bipartisan support, even as the parties split on the broader topic of gun rights. Seventy-nine percent of voters said they favor expanding background checks to all gun purchases, including those bought at gun shows and in private sales. While most of the support comes from voters backing Democrats this year, at 93 percent, 68 percent of voters who support Republicans also favor backgrounds checks.
But even as the National Rifle Association faces stiff opposition from anti-gun violence groups this cycle, the issue has not risen to the forefront of most voters' minds.
Just a third of voters recalled seeing an advertisement mentioning guns. Nine percent said they've seen only ads in favor of gun control, while 7 percent saw only ads opposing it. Only 17 percent recalled seeing ads from both sides.
This despite the fact that 2014 is the first cycle in decades in which gun control groups countered the NRA's heavy spending with big money of their own. Americans for Responsible Solutions, the group founded by former U.S. Rep. Gabby Giffords (D-Ariz.), as well as former New York City mayor Michael Bloomberg's Everytown for Gun Safety coalition, have invested millions in federal and state races in support of candidates who favor stricter gun laws.
Gun groups on both sides have also put significant resources into the state of Washington, where voters will consider two competing ballot measures on Election Day related to background checks. One would expand background checks by closing loopholes, while the other would prohibit background checks on gun purchases unless they are specifically required by federal law.
The debate in Washington has garnered more attention since last week, when a high school shooting left five students injured and three dead, including the gunman. A survey in August found for the first time that adults ranked school violence and gun-related injuries among their top concerns.
Congress has nonetheless failed to take action after a bill to expand background checks failed to advance in the Senate last year. The outcome did little to combat the conventional wisdom that voting against the interests of the gun lobby is too politically risky, even though at least 74 school shootings have occurred since the Sandy Hook tragedy in Newtown.
More than a third of Americans, at 38 percent, said the issue of gun violence should have received more attention this campaign season, with Democratic voters nearly four times more likely than Republicans to think guns were too often ignored. Another quarter of voters said guns had received about the right amount of attention, and 22 percent said the issue had gotten too much.
But a separate HuffPost/YouGov poll, asking voters to pick which of eight issues they cared about most, found that gun policy ranked at the bottom. Gun control trailed not only the economy and health care, but also topics like the environment and women's issues. Just 10 percent named it as one of the two most important issues this year, and few respondents thought that either party had focused on the topic.
The HuffPost/YouGov poll was conducted Oct. 28-30 among 802 likely voters using a sample selected from YouGov's opt-in online panel to match the demographics and other characteristics of the adult U.S. population. Factors considered include age, race, gender, education, employment, income, marital status, number of children, voter registration, time and location of Internet access, interest in politics, religion and church attendance.
The Huffington Post has teamed up with YouGov to conduct daily opinion polls. You can learn more about this project and take part in YouGov's nationally representative opinion polling. Data from all HuffPost/YouGov polls can be found here.
Before You Go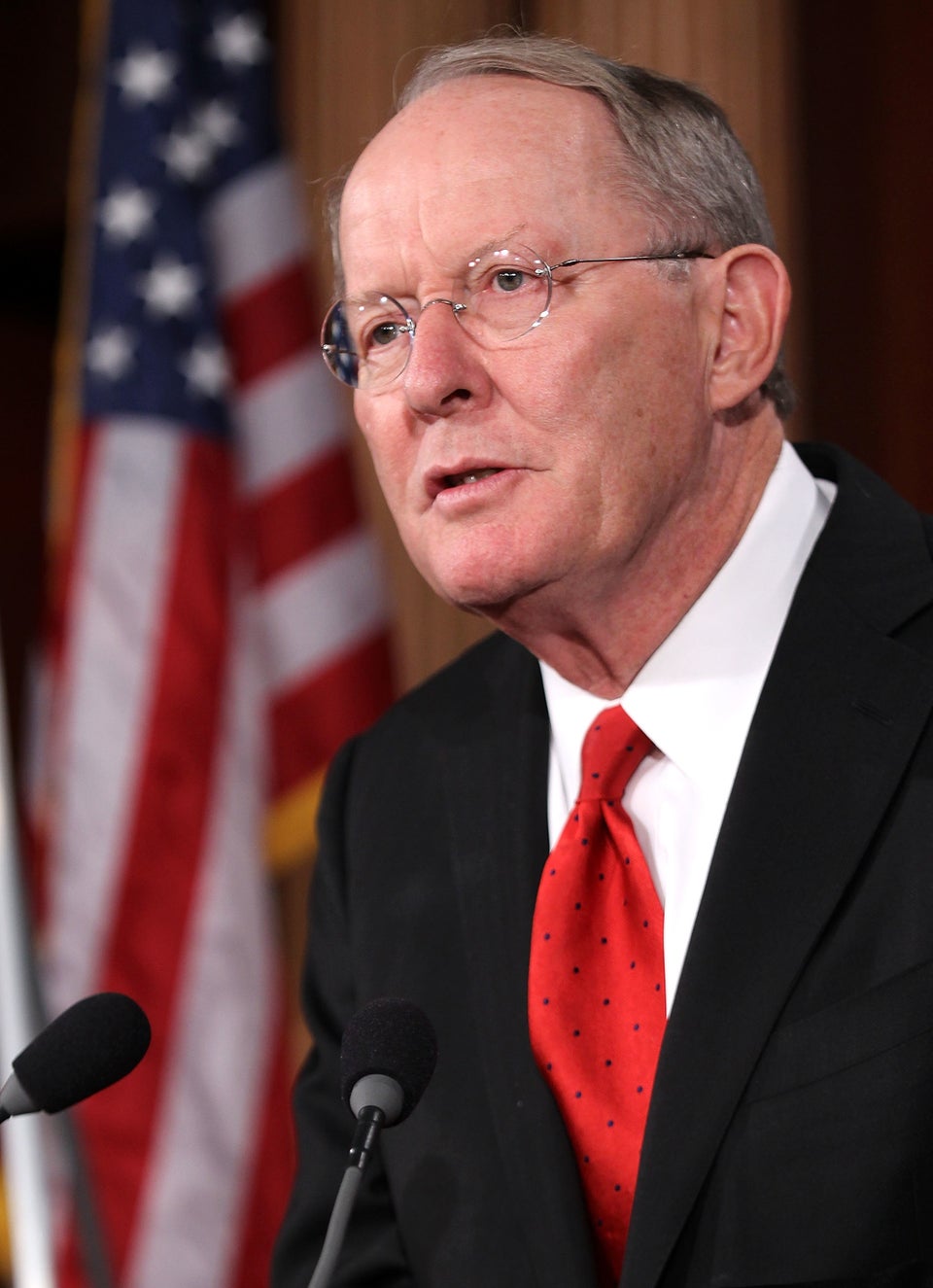 Senators Who Voted NO On Background Checks
Popular in the Community