WASHINGTON -- House lawmakers on Tuesday unveiled their first bipartisan bill targeting gun violence in this Congress: a measure to make firearms trafficking a federal crime.
During a press event, the bill's sponsors -- Reps. Patrick Meehan (R-Pa.), Carolyn Maloney (D-N.Y.), Scott Rigell (R-Va.) and Elijah Cummings (D-Md.) -- said their legislation would create a single section of federal code to give law enforcement the ability to prosecute gun traffickers. It would also impose up to 20 years in jail for "straw purchasers," or those who buy guns for people prohibited from buying them on their own. Their measure is among the recommendations included in the gun violence package put forward last month by President Barack Obama.
"As a lifetime member of the NRA, as a firearm owner, as a father ... I've got a problem with people who break the law using firearms because it inevitably puts pressure on my rights," Rigell said. "When we punish the bad guys, we're protecting the good guys. That's really the essence of the bill."
Meehan said he is "glad to be able to reach across the aisle and work toward common sense solutions" like their gun trafficking bill, which he noted has a companion bill in the Senate.
The issue was more personal for Cummings, who lost his nephew to gun violence a year and a half ago. It is "a painful thing" to see "the blood of a loved one splattered on walls," Cummings said. Family members of victims are "begging us to address" gun violence and "disregard partisan rhetoric" in order to take meaningful action, he said.
Their bill is significant because it shows that something, anything, related to guns has at least some bipartisan support in the House. But the real question is whether or not House Republican leaders plan to let any gun bills come to the floor for votes.
Rigell said he hasn't talked to party leaders about his bill yet, but he has thus far found them to be "very open to good ideas."
"I look forward to talking with them because we've got to take the next step, which is to get the bill to the floor," he continued. He noted that he's spoken with several GOP colleagues about the bill and found that "generally, they're very supportive." Meehan said that he, too, has talked about the measure with fellow Republicans and said he's "encouraged" by their discussions.
For now, all eyes are on the Senate, where any gun legislation will first have to pass. Hill aides and gun policy advocates said Monday that they expect some type of gun package to advance in the Senate with three core pieces -- a universal background check for firearms sales, a federal trafficking law and a ban on high-capacity magazines -- but nothing is certain at this stage.
Asked about the prospect of combining their bill with another gun measure, such as background check legislation, the House lawmakers soured.
"Personally, I think that's a mistake," Rigell said. "This bill is narrow in scope."
Maloney warned that their bill could lose support in that scenario, and highlighted the importance of moving whatever standalone measures can pass.
"This is one of those rare time when everyone agrees," she said.
UPDATE: 5:30 p.m. -- An NRA spokesman told HuffPost the group has not taken a position on the new bill, but said it plans to "work with Congress as this bill makes its way through the legislative process."
Christina Wilkie contributed reporting.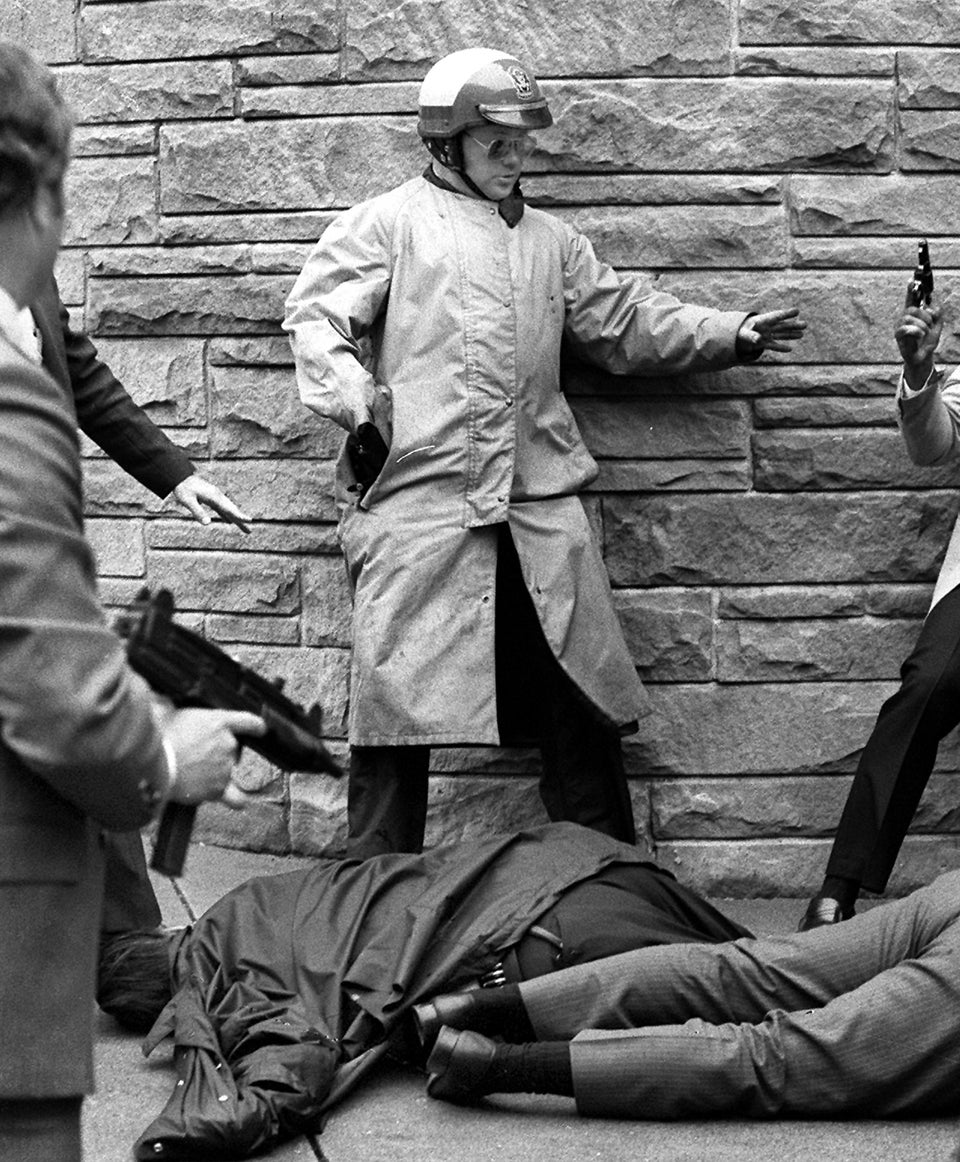 Pivotal Moments In The Federal Gun Control Debate