WASHINGTON -- With hours before gun legislation will get a vote in the Senate, negotiators are close to an elusive compromise over the heart of the bill: expanding background checks on sales.
The compromise, being negotiated between Sens. Joe Manchin (D-W.V.) and Pat Toomey (R-Pa.) was not yet final on Tuesday evening. But as a sign the two sides are close, the senators announced that they would hold a press conference Wednesday at 11 a.m. to announce the compromise.
The contours of the deal are not far from where previous negotiations ended. The bill would expand background checks to all commercial gun transactions, including those that take place at gun shows, according to a source close to negotiations. It would exempt family transfers and gifts or temporary transfers for hunters and sportsmen, though the exact language was still being negotiated. There will be record-keeping for transactions in which a background check takes place, though it remained unclear who would keep those records. The expanded background checks would be done through a federal firearm license holder instead of through an online portal -- a policy win for gun control advocates.
A spokesman for Manchin said that a deal was close, but not final. A spokesman for Toomey said the senators "continue to work on final details but they appear close to a deal." Another Senate source said the two "have a deal."
An agreement would represent a major breakthrough in gun control talks. For weeks, Sens. Chuck Schumer (D-N.Y.) and Tom Coburn (R-Okla.) negotiated background check legislation without a breakthrough. Senate Democratic leaders tried to draw out the timeline for those negotiation, even allowing Manchin to try to bring Toomey to the table. But on Tuesday afternoon, Sen. Majority Leader Harry Reid (D-Nev.) announced that he was scheduling a vote on a comprehensive gun control package -- one that included a background check bill -- for Thursday.
A top Senate Democratic aide said Democrats felt "very good about prospects for cloture" on that vote, even without the Manchin-Toomey compromise. That's because at least eight Senate Republicans indicated on Tuesday that they would allow the bill to pass the first procedural hurdle so that it could be debated and amended.
A deal between Manchin and Toomey finalizing language, however, would dramatically improve the prospects of final passage. The bill, after all, has to clear a 60-vote threshold to leave the debate and amendment period.
As legislative plans stand now, the Manchin-Toomey compromise will come up as an amendment to replace the background bill that has been introduced by Schumer. Reid will consider amendments beyond that, including one to ban the production and sale of certain assault-style weapons and high-capacity magazines. Those will likely fail to achieve the 60-vote threshold. The majority leader will also allow several Republican amendments to be considered, as a condition for getting GOP senators to agree to let the bill go forward.
"In a perfect world, we would make [the package] stronger, but we feel like the bill as-is can reasonably be seen as a significant victory and policy that will have a real impact, according to law enforcement and gun control groups," the Democratic aide said.

Before You Go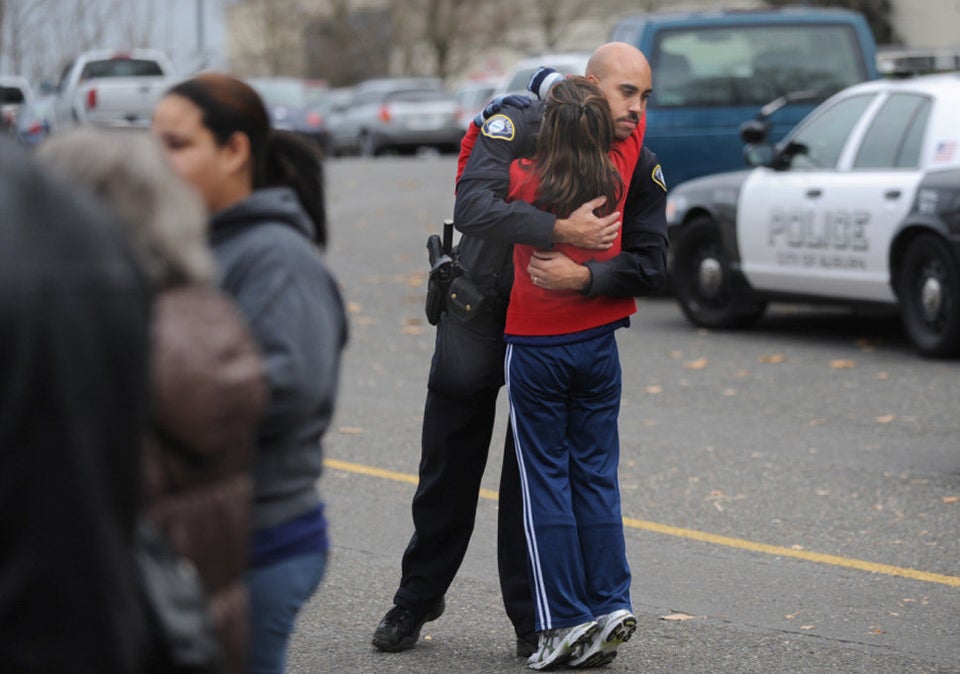 Obama's Gun Control Proposal Explained
Popular in the Community