WASHINGTON -- Something bizarre happened in the House of Representatives on Tuesday: Republicans quietly passed gun control legislation.
The bill, which renews the 1988 Undetectable Firearms Act, faced so little opposition in the House that it was only debated for 10 minutes and passed on a voice vote. It's the only gun-related measure to get a House vote since Democrats launched a major push for action on gun violence in the wake of the Sandy Hook Elementary School shooting late last year.
Tuesday's vote doesn't implement new gun laws -- it just extends a current one banning guns that don't contain enough metal to trigger X-ray machines or metal detectors. The law was originally signed by President Ronald Reagan and was renewed by Presidents Bill Clinton and George W. Bush, passing Congress with broad bipartisan support each time. It is currently scheduled to expire on Dec. 9.
While the House didn't make any changes to the law, Senate Democrats are poised to try to expand it. Sen. Chuck Schumer (D-N.Y.) will put forward a bill on Monday, the same day the law is set to expire, containing a provision targeting plastic guns made with 3-D printing technology. Specifically, his bill would require that guns contain a piece of metal that is intrinsic to its operation, such as in the barrel or the trigger handle, rather than an extraneous piece that could be removed before a gun is put through a metal detector.
"It's hard to understand why [the House] would keep that loophole in the law," Schumer said during a call with reporters. "Why did they do it? The most extreme elements of the far right who actually believe there should be no restrictions on any types of plastic guns at all ... they pushed for the weakest thing they thought they could achieve."
Schumer's bill would also extend the law for only one year, versus the 10-year reauthorization in the House bill. The shorter extension would give Democrats a chance to revisit the gun debate before a decade has passed.
Aware that his proposal faces an uphill battle, Schumer said to expect the Senate to bring up the "better than nothing" House-passed bill if his goes down. Still, he said he was willing to let the law temporarily expire in order to fight to pass his bill.
"I'd rather have one day where we don't have a law and pass the tougher law on Tuesday than pass a 10-year law with nothing else," Schumer said.
Gun rights groups are divided on whether to even extend the current law. While National Rifle Association spokesman Andrew Arulanandam told The Huffington Post that the group doesn't have a problem with the House bill, since it is "simply reauthorizing current law," Michael Hammond, legal counsel for the Gun Owners of America, said his group wants the entire law scrapped.
"It was poorly drafted and slammed through in 1988," said Hammond. "It was an exercise in trying to do something about a problem that didn't exist, in a way that supposedly made Congress look good but hasn't been thought out."
Both groups emphasized that they completely oppose Schumer's bill.
"The NRA has been working for months to thwart expansion of the UFA by Sen. Chuck Schumer and others," Arulanandam said. "We will continue to aggressively fight any expansion of the UFA or any other proposal that would infringe on our Second Amendment rights."
For their part, House Democrats said they wished the House-passed bill went further, but with six days left until the law expires, they seemed resigned to the fact that Republicans wouldn't support an expanded bill.
"It looks like the choice before the country and the Congress is whether to let this ban on plastics expire or not. It should not expire," said Rep. Rob Andrews (D-N.J.). "We're going to have to practice the art of the possible and pass the best law that we can."
Before You Go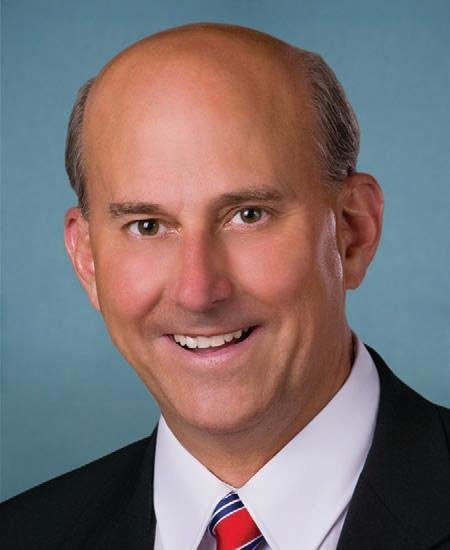 People Who Want More Guns In Schools
Popular in the Community