 WASHINGTON -- Pro-gun lawmakers suggested Tuesday the country needs to take a "wholistic" approach to violence, rather than writing new gun laws after the Sandy Hook school massacre, and the sponsor of an assault weapons proposal said it would be hard to pass.
Lawmakers from both parties signaled willingness to discuss new gun control legislation in the aftermath of Friday's shootings in Newtown, Conn., which left 28 dead -- including 20 children, ages 6 and 7. But congressional supporters of gun rights said they remained reluctant to pledge support for anything beyond a conversation. That reluctance shows the steep challenge for those who believe the massacre creates an opportunity to act.
"This is an uphill climb -- and I recognize that -- every step of the way," said Sen. Dianne Feinstein (D-Calif.), who plans to introduce legislation early next year that would reinstate a ban on assault weapons.
The White House said Tuesday President Barack Obama is "actively supportive" of efforts like Feinstein's, and would also back legislation to close a loophole that allows weapons to be sold at gun shows without criminal background checks. On the same day, House Democrats expressed support for legislation that would prohibit the manufacturing of high-capacity magazines.
But pro-gun lawmakers said they were less than enthusiastic about taking immediate action.
"I have no problem debating ideas," said Sen. Marco Rubio (R-Fla.). "My commitment is to continue to protect what is a constitutional right. This is not a policy position. This is in the Constitution of the United States, which I did not write."
Rubio said he is open-minded to a possible commission to examine gun violence, "as long as it's a holistic approach and not simply focused on guns." He added that Connecticut has some of the strictest gun laws in the country, and wasn't spared from massacre.
Sen. Ben Nelson (D-Neb.) said he also was unwilling to support an assault weapons ban. "I want to see the language before I make that decision," he told The Huffington Post.
"I think everybody has to be at the table to talk about this ... and I think it's important to make the right judgment about what we deal with," Nelson said, echoing Rubio's call for a wholistic approach. "Mental health needs to be a considerable part of the discussion. Family relationships and the like have to be part of the discussion, so it's not simply just a discussion about weapons.
"There are very different thoughts from different parts of the country and we want to talk as though it's monolithic, but it's not," Nelson added.
Other senators were similarly reticent about renewing a ban on assault weapons.
Sen. John McCain (R-Ariz.) and Sen. Max Baucus (D-Mont.) joined the chorus of support for a commission, but offered little else. Sen. John Hoeven (R-N.D.) said government should support families of the victims, then engage in "a thoughtful discussion."
Banning assault weapons is not the answer, Sen. Richard Shelby (R-Ala.) told Politico. "We've seen that movie before and it's sad," he said.
Sen. Claire McCaskill (D-Mo.) said such a ban should be considered. But she stressed that the issue was not simply gun control.
"It's called stronger gun laws to protect innocent people in this country," McCaskill told HuffPost, adding that restrictions on the size of ammunition clips also is worth considering.
Others proposed revisiting funding for mental health and how a culture of violence in video games and movies might influence young minds.
Despite obstacles to immediate action, Feinstein said she hoped lawmakers are serious when they say it really is different this time. If the lives of children are not enough to spark a legislative response, she said, there is little else that could make a difference to the future of gun control.
"If these children don't make a difference to people, if the wiping out of any future they might have doesn't make a difference to people [over] the rights of a few [to possess] a specific class of weapons -- which fall prey to grievance killers [and] shouldn't be on the streets -- that ought to be a no brainer," Feinstein said.
Mike McAuliff contributed.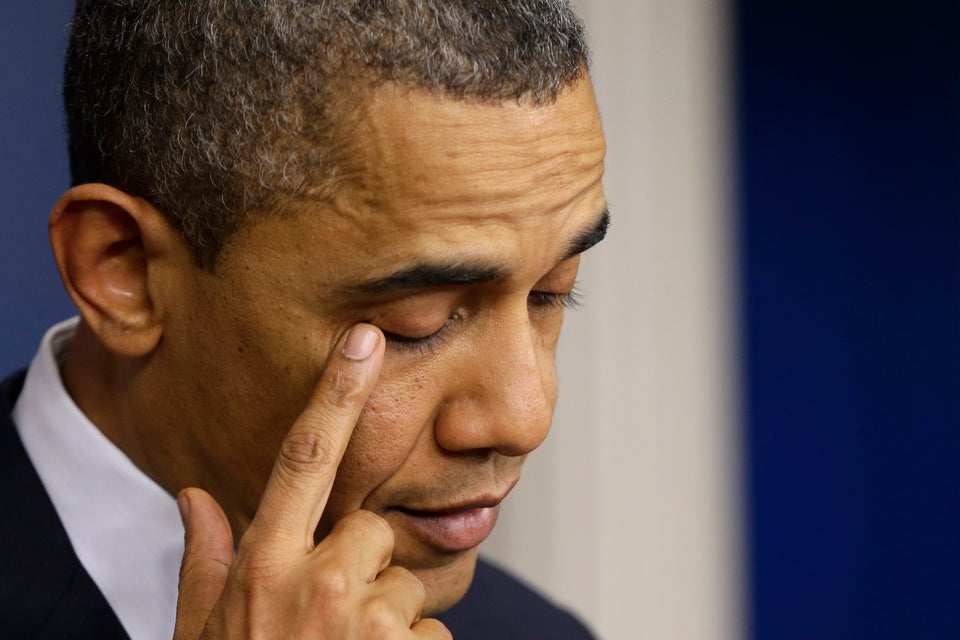 Five Years, 19 Mass Shootings, No Action
Popular in the Community