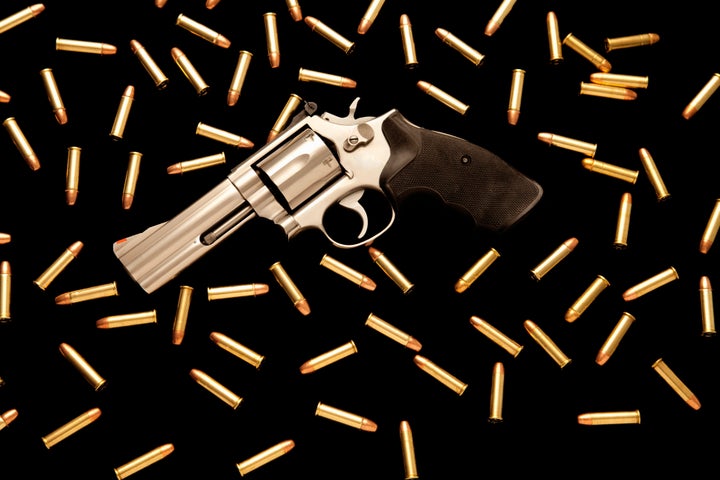 Lori Jackson did everything right. After her husband Scott Gellatly threatened her, she fled. She filed a police report and requested a temporary restraining order. She moved in with her mother and installed a security system.
Then, Jackson waited for her court date. She hoped to obtain a permanent restraining order against Gellatly, which would ban him from owning or buying guns. Under Connecticut state law, he was legally allowed to remain armed until a full court hearing on the matter.
But on May 7, 2014 -- the day before she was due in court -- he broke in and shot her to death.
A bill that passed the Connecticut legislature earlier this month aims to stop that from happening again. Under new legislation, alleged abusers who are subject to temporary restraining orders must surrender firearms to police within 24 hours. Firearms are returned if a judge does not grant a permanent order within seven days.
Connecticut's bill is part of a wave of legislation that has been introduced across the nation to keep alleged abusers away from guns that can be used to injure or kill their partners. According to the Law Center to Prevent Gun Violence, at least 18 states have enacted gun bills aimed at domestic abusers since the Newtown massacre.
The bill in Connecticut, and one in Hawaii that would prohibit firearm sales to people convicted of misdemeanor stalking or sexual assault, are awaiting governor signatures.
Another bill in New York, which would require an individual convicted of a misdemeanor domestic violence crime to surrender firearms, passed the state assembly earlier this month. Rhode Island is also considering a bill that would require anyone subject to a restraining order or convicted of domestic assault to surrender their guns.
"This is one of the top areas where we've seen success," said Laura Cutilletta, senior staff attorney at the Law Center to Prevent Gun Violence. She attributed the legislative victories to the convincing research on the deadly role of guns in domestic violence situations.
"The dynamics are already about power and control," she said. "When you add a firearm to that, you have a much higher lethality rate."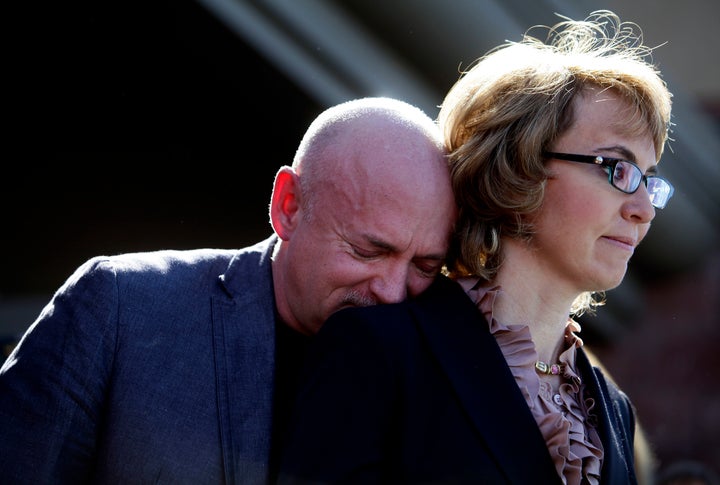 Gabby Giffords, the former Arizona congresswoman who was shot in the head in 2011, told The Huffington Post in a statement that witnessing bipartisan victories on domestic violence at the state level has been a highlight of the past few years for her.
The national gun violence prevention organization she co-founded, Americans for Responsible Solutions, has emphasized gun violence as a women's issue and has advocated for domestic violence legislation in a number of states, including the recent victory in Connecticut.
"We have a problem in our country with gun violence against women and their families — one that is unique to our country and makes us stand out in the worst of ways," Giffords wrote. "In stark contrast with a Congress in the gun lobby's grip, state leaders in both parties are doing the responsible thing: acting to keep guns out of abusers' hands and save lives."
Elizabeth Avore, legal director for Everytown for Gun Safety, explained that much of the legislative action on the issue in the past few years has focused on aligning state law with federal law. Federal law already bans convicted domestic abusers and those subject to permanent restraining orders from owning or buying guns.
But "if state law doesn't match those federal laws, then state law enforcement or prosecutors are powerless to enforce the laws," she said.
Some states have gone further, targeting areas that advocates describe as gaps in federal law, such as the lack of procedures for the surrender of firearms by abusers. When a person gets barred from owning firearms under federal law, there are no instructions about who should remove existing guns, or where they should be stored, or who should pay for it. It's up to states to sort it out on their own.
This type of legislation, like Connecticut's latest bill, is considered controversial among gun rights advocates as individuals don't get a chance to dispute the allegations in court before losing their gun rights.
Catherine Mortensen, a National Rifle Association spokeswoman, called Connecticut's legislation "flawed" in an email.
"Everyone accused in these situations, including the innocent, would lose their Second Amendment rights without charges, arrest, hearing, investigation, or witnesses," she wrote. "This is just another attempt by gun control advocates to strip away a person's constitutional rights without due process of law."
Domestic violence groups, however, argue that abused women are in the most danger of being killed right after filing for a temporary order, and deserve additional protections during that volatile period.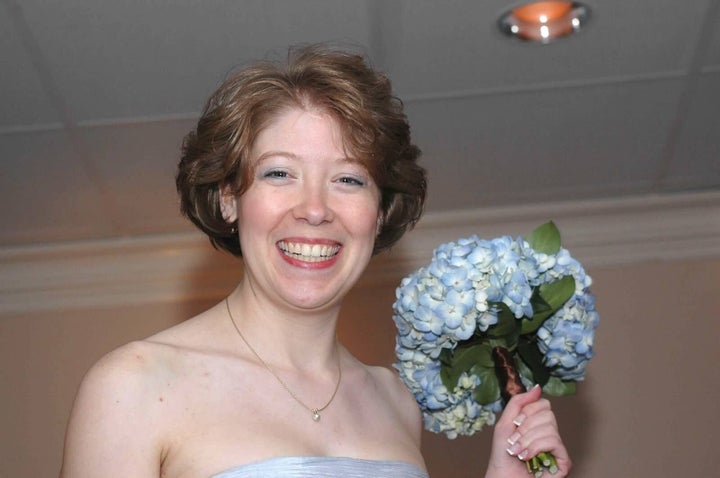 Other state-level legislation has focused on expanding the definition of domestic abuser. Currently, federal law only bars gun ownership for abusers who target a spouse, ex-spouse, someone they had a child with or someone they lived with. That definition excludes stalkers and dating partners, despite the fact that the latter category is now responsible for killing more women each year than husbands.
According to Ted Alcorn, research director at Everytown for Gun Safety, there's evidence that keeping guns from alleged abusers could save lives. States that force abusers to give up their guns while under restraining orders have been shown to have fewer domestic violence gun homicides.
"There is widespread support for keeping abusers from having firearms," he said. "It's based on the science, it's based on public sentiment, and it's reflected in the federal law prohibiting abusers from having guns. But every woman or -- to a lesser extent -- man who is killed with a firearm by an intimate partner flies in the face of those norms, and tells us we can do better."
He said he was curious to see the impact of the domestic violence laws passed in the last few years.
"The prior social science suggests that we should expect measurable impacts in domestic violence-related gun fatalities, but that's something for the research community to be looking at in the years to come," he said.
For Kacey Mason, who lost her sister to domestic violence, she is hopeful that Connecticut's new legislation can help other families avoid the heartbreak she is still struggling with, two years after Lori Jackson's death.
"Him having access to a gun makes it so much easier for something like this to happen. Emotions are revved up. It's so easy with that gun to pull the trigger," she said. "And then it changes life forever."
Update: This story has been updated with comment from the National Rifle Association.
Melissa Jeltsen covers domestic violence and other issues related to women's health, safety and security. Tips? Feedback? Send an email or follow her on Twitter.
Popular in the Community