WASHINGTON -- Monday's mass shooting at the Navy Yard has failed to stir the political world to revive the gun control debates that immediately followed the December elementary school shooting in Newtown, Conn.
There was no candlelight vigil planned outside the White House. The president's press secretary, Jay Carney, said it was "inappropriate" to talk about gun control for now. And even some gun control groups offered statements of condolence rather than policy advocacy.
One lawmaker, however, decided that the elephant in the room wasn't really worth avoiding. From Sen. Dianne Feinstein (D-Calif.), one of the loudest gun control advocates in the Senate, comes this statement:
I mourn those killed today at the Navy Yard in Washington and send my thoughts and prayers to those families grieving the loss of loved ones.

There are reports the killer was armed with an AR-15, a shotgun and a semiautomatic pistol when he stormed an American military installation in the nation's capital and took at least 12 innocent lives.

This is one more event to add to the litany of massacres that occur when a deranged person or grievance killer is able to obtain multiple weapons -- including a military-style assault rifle -- and kill many people in a short amount of time.

When will enough be enough?

Congress must stop shirking its responsibility and resume a thoughtful debate on gun violence in this country. We must do more to stop this endless loss of life.
It's unlikely the Navy Yard shooting will change the political dynamics in Congress. Most camps in the gun debate fall back to their traditional postures after slaughters like the one on Monday.
But Senate Democratic leadership and the White House are on record saying they will revisit the issue of expanded background checks, even after it failed to pass a cloture vote in the Senate. And if her statement is any indication, it seems Feinstein will be pushing that cause in the days ahead.
Before You Go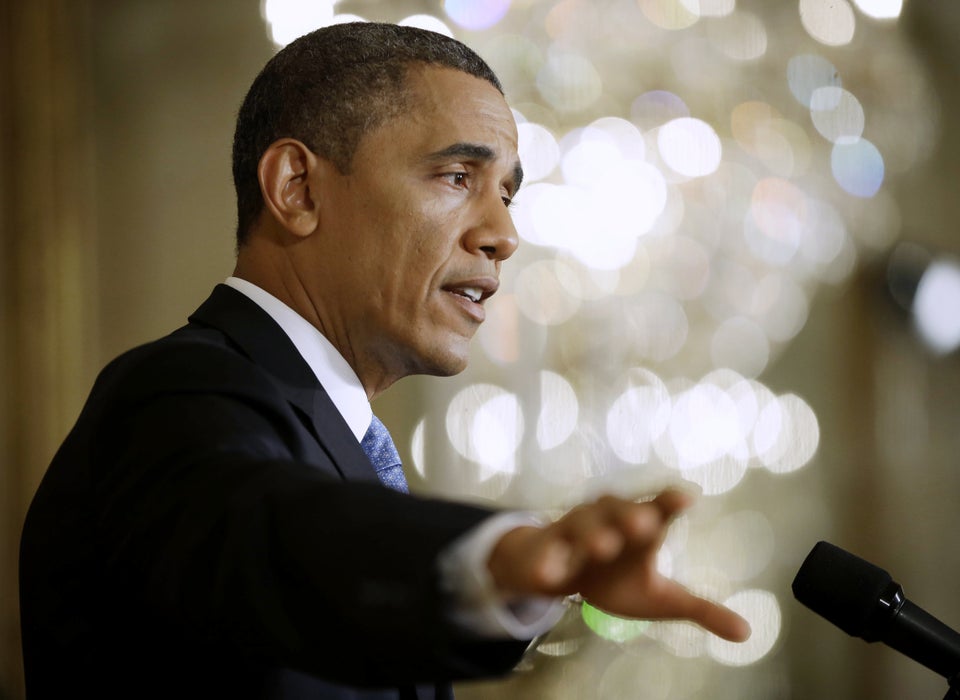 Obama's Executive Actions On Gun Violence
Popular in the Community