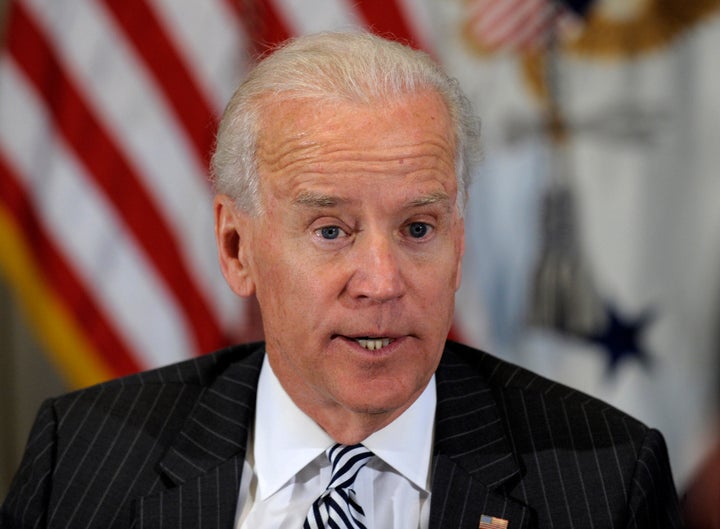 Several gun control proposals are supported by a majority of Americans, with two measures widely popular among members of both parties, according to a Pew poll released Monday.
Proposals to limit who can buy guns received "overwhelming support," testing better than measures to restrict specific weapons or ammunition, the poll found. Eight in 10 Americans, including 90 percent of gun owners, favored laws to prevent the mentally ill from buying weapons. Eighty-five percent favored instituting background checks for private and gun-show sales -- a policy that Vice President Joe Biden said had been the subject of "a surprising recurrence of suggestions" in his gun control talks.
Support for both ideas transcended party lines, winning over more than three-quarters of Democrats, Republicans and independents alike.
The National Rifle Association's suggestion to place armed security guards in schools also won more than 60 percent of support from both parties, although it scored significantly better among Republicans.
"But this bipartisan consensus quickly breaks down when it comes to other gun control options," the Pew report notes.
The creation of a federal database to track gun sales was favored by two-thirds of Americans, but just under half of Republicans. Proposed bans on semi-automatic weapons, assault weapons, high-capacity ammunition clips and online sales of ammunition were all favored by slim majorities overall, but attracted much more support from Democrats.
Only one of the nine options on which Pew polled -- arming more teachers and school officials -- was opposed by a majority of the public.
Views also split somewhat across educational levels and gender. Individuals with a high school education or less, for instance, were 31 percentage points more likely than college graduates to support placing armed police officers and other guards in schools.
Beyond differences in opinion, there was a substantial "activism gap" between those who prioritized gun rights and those who prioritized gun control. Gun rights supporters, while a somewhat smaller group, were far more politically involved. The Pew reports says:
Nearly a quarter (23%) of those who say gun rights should be the priority have contributed money to an organization that takes a position on gun policy, compared with just 5% of those who prioritize gun control. People who favor gun rights are also about twice-as-likely to have contacted a public official about gun policy.
The Pew poll surveyed 1,502 adults by telephone between Jan. 9 and Jan. 13, with a 2.9 percent margin of error.
UPDATE: 5:20 p.m. -- A Washington Post/ABC poll released Monday also found substantial, bipartisan support for background checks, with 88 percent of Americans supporting background checks at gun shows and 76 percent favoring background checks on anyone buying ammunition.
Bans on semi-automatic handguns, high-capacity clips and assault weapons received smaller majorities of support, as did a proposal to require armed guards in every school. Americans were almost evenly split as to whether armed guards or new gun control laws would do more to prevent gun violence in schools, with Republicans far more likely to favor the guards, and Democrats more likely to prefer stricter laws.
Just over half of Americans said the Newtown, Conn., shootings made them more likely to support gun control.
The Post/ABC poll surveyed 1,001 adults between Jan. 10 and 13, with a 3.5 percent margin of error.
Calling all HuffPost superfans!
Sign up for membership to become a founding member and help shape HuffPost's next chapter
BEFORE YOU GO
PHOTO GALLERY
Pivotal Moments In The Federal Gun Control Debate