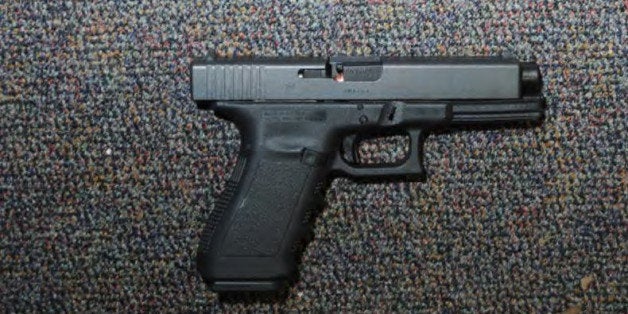 WASHINGTON -- Support for stronger gun laws has dropped from highs in the weeks after last year's elementary school massacre in Newtown, Conn., even though other mass shootings have kept guns in the news, according to a new HuffPost/YouGov poll and others conducted over the past year.
Still, support for universal background checks for all gun buyers, including those at gun shows and in private sales, remains near its peak since the shooting. Seventy-seven percent of poll respondents said they favored such a requirement, while 16 percent were opposed. Americans were more divided over banning high-capacity magazines for semi-automatic weapons, with 48 percent in favor and 38 percent opposed.
According to the latest poll, 49 percent of Americans now want generally stricter gun laws, while 22 percent say they should be less strict and 23 percent want no change.
A HuffPost/YouGov poll conducted just after the Newtown shooting found support for stricter laws had jumped to 50 percent from 44 percent the previous summer. Subsequent surveys found gun control support climbing still higher -- as much as 60 percent in one YouGov/Economist poll conducted early in January.
Although that has now dropped to just below 50 percent, support for stronger gun laws remains higher than it was before the Newtown shooting.
Surveys released last week by CNN and in October by Gallup have likewise found support for stronger gun laws falling since the shooting.
The new HuffPost/YouGov poll found a partisan divide on the issue has increased over the past year.
According to the poll, support for stricter gun laws is as high or higher among Democrats as it was at the height of the post-Newtown bump in support. Eighty-five percent of Democrats now say that they want stricter gun laws, while 78 percent said so in the early January poll that represented the post-Newtown high for support overall.
Among both independents and Republicans, though, that support has fallen. Thirty-four percent of independents and 20 percent of Republicans now say they want stricter gun laws, compared with 56 percent of independents and 40 percent of Republicans who supported it when post-Newtown concern was at its peak.
Support for universal background checks, though remains high among all three groups. Ninety-five percent of Democrats, 68 percent of independents and 64 percent of Republicans said they favor universal background checks. Less than a quarter of independents or Republicans said they were opposed.
The poll found that nearly one-third of Americans, or 31 percent, said they think everyone who buys a gun at a gun show is already required to first undergo a background check, while 53 percent correctly said that's not true. That perception was highest among Democrats, 37 percent of whom said they think that's already a requirement.
And 17 percent of Americans think that Congress has already passed new gun laws since the Newtown shooting, although a much higher percentage (63 percent) said correctly that it has not. The belief that Congress has already passed stricter gun laws was most common among Republicans, 25 percent of whom said they believe it has.
The HuffPost/YouGov poll was conducted Dec. 5 and Dec. 6 among 1,000 U.S. adults using a sample selected from YouGov's opt-in online panel to match the demographics and other characteristics of the adult U.S. population. Factors considered include age, race, gender, education, employment, income, marital status, number of children, voter registration, time and location of Internet access, interest in politics, religion and church attendance.
The Huffington Post has teamed up with YouGov to conduct daily opinion polls. You can learn more about this project and take part in YouGov's nationally representative opinion polling.
HuffPost's Mark Blumenthal contributed.
Support HuffPost
The Stakes Have Never Been Higher
Before You Go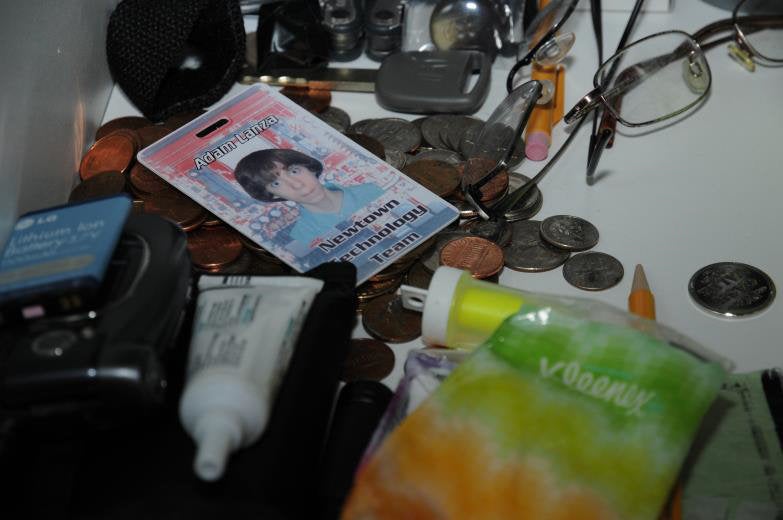 Sandy Hook Elementary School Shooting
Popular in the Community