Last week's killing spree in Santa Barbara, California, has had little impact on Americans' overall support for stricter gun laws, a new HuffPost/YouGov poll has found. But most continue to support universal background checks, as well as new measures, to keep guns out of the hands of mentally ill people.
According to the new poll, 49 percent of Americans want gun laws made more strict, while 27 percent want no change and 18 percent want them to be less strict. Support for stricter gun laws peaked at 60 percent in January of 2013, shortly after the Newtown school shooting. That support fell back toward 50 percent by the end of the year and has remained steady at that level since then, with other mass shootings having made little difference in Americans' support for tightening restrictions.
Support for universal background checks, however, remains high. Americans favor requiring background checks for all gun sales, including at gun shows and for private sales, by a margin of 79 percent to 12 percent.
And most support tough measures to keep guns out of the hands of mentally ill people, even if it means allowing states to take guns from those who already own them. By a 54 percent to 23 percent margin, respondents to the poll said that they favor allowing states to confiscate guns owned by mentally ill people, including individuals who have never been committed into psychiatric care.
Current federal gun laws only prevent individuals who have been involuntarily committed to psychiatric care, or ruled mentally incompetent by a judge, from purchasing or owning a gun. That rule has come under scrutiny in the case of the Santa Barbara killings because the shooter, Elliot Rodger, had been treated for mental illness but never involuntary committed, and could therefore purchase guns legally.
In the new survey, support for stricter gun laws generally divides Americans along party lines -- 75 percent of Democrats, but 45 percent of independents and only 22 percent of Republicans said they wanted gun laws made more strict.
On the other hand, more specific measures can attract support across party lines. In particular, 92 percent of Democrats, 74 percent of independents and 72 percent of Republicans support tightening background check laws. Support for states taking guns owned by mentally ill people wasn't quite as unanimous, but was supported 76 percent to 10 percent among Democrats, and 46 percent to 25 percent among independents. Republicans were about evenly divided, with 40 percent in favor and 38 percent opposed.
The HuffPost/YouGov poll was conducted May 27-28 among 1,000 U.S. adults using a sample selected from YouGov's opt-in online panel to match the demographics and other characteristics of the adult U.S. population. Factors considered include age, race, gender, education, employment, income, marital status, number of children, voter registration, time and location of Internet access, interest in politics, religion and church attendance.
The Huffington Post has teamed up with YouGov to conduct daily opinion polls. You can learn more about this project and take part in YouGov's nationally representative opinion polling. Data from all HuffPost/YouGov polls can be found here.
Before You Go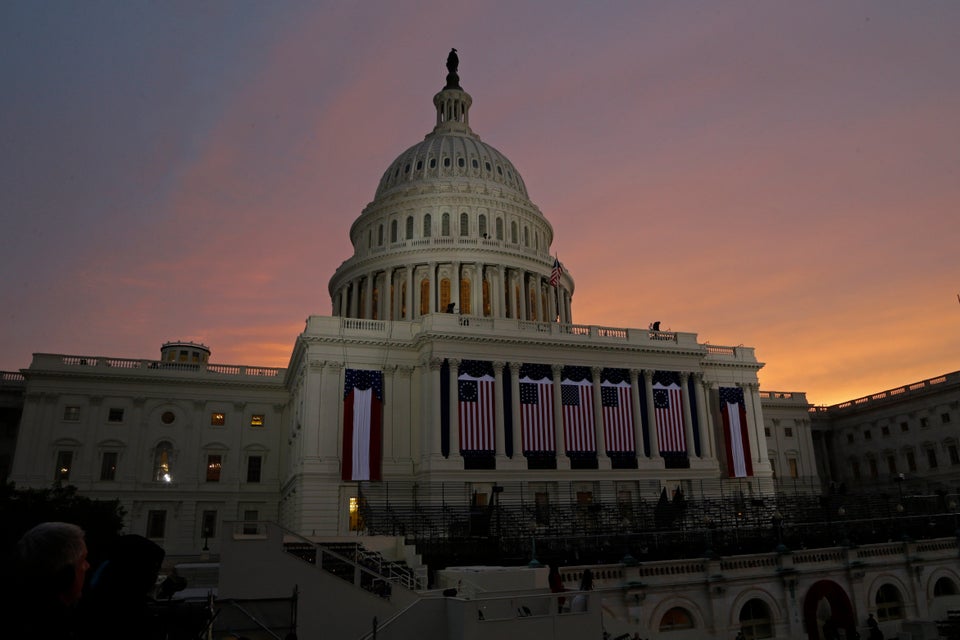 U.S. Capitol Photos
Popular in the Community