The deadly shooting at Rep. Gabrielle Giffords's political event in Tucson, Ariz. on Saturday is re-energizing gun control advocates. But Paul Helmke, president of the Brady Campaign and the Brady Center to Prevent Gun Violence, said he fears there will be little legislative response from Congress.
Rep. Carolyn McCarthy (D-N.Y.), whose husband was killed and son was injured in a 1993 shooting on the Long Island Rail Road, took on the challenge on Sunday, promising to introduce gun control legislation as soon as Monday.
"My staff is working on looking at the different legislation fixes that we might be able to do and we might be able to introduce as early as tomorrow," McCarthy told Politico.
For Helmke, such Congressional initiative is refreshing. Usually "politicians turn a blind eye to this," said Helmke of gun control issues. "They'll talk about violent video games, or they'll talk about rhetoric -- they'll talk about anything except guns. My main hope with this shooting is that maybe now we'll finally start to talk about the intolerable level of gun violence in this country."
In an interview with The Huffington Post on Sunday, Helmke said he first met Giffords when she was elected to Congress in 2006. Giffords is a strong supporter of gun-ownership rights under the Second Amendment, and Helmke said he'd had the opportunity to discuss the issue with her. "She considered herself pro-Second Amendment, but she realized that not everyone should be able to have any kind of gun and be able to take it anywhere," said Helmke.
In 2008, when Arizona Democrats were divided over the landmark D.C. gun ban case District of Columbia v. Heller, Giffords, who reportedly owned a Glock handgun at the time, called gun ownership a constitutional right and an "Arizona tradition," spokesman C.J. Karamargin said at the time.
"She sees both sides of the gun issue and tries to find a common sense approach to things," Helmke added. "Having known her -- it hurts."
The Brady Campaign, the nation's largest gun-control organization, is named after President Ronald Reagan's press secretary, Jim Brady, who was shot in the head while serving Reagan nearly 30 years ago. The resulting legislation passed by Congress in 1993, The Brady Handgun Violence Act, required federally licensed dealers to complete comprehensive background checks on individuals before selling them a gun.
"When people realize how few laws there are and how easy it is to get guns, it shocks them," said Helmke. "At the federal level there are basically only three sets of laws that deal with guns."
Helmke cited the The National Firearms Act of 1934, which restricted access to machine guns, as well as The Gun Control Act of 1968, passed after Robert Kennedy and Martin Luther King were shot, which bans gun ownership by anyone who "has been adjudicated as a mental defective or has been committed to any mental institution." He also cited the Brady Bill of 1993.
While Helmke remains hopeful that Saturday's tragedy will help rally support for stronger gun control legislation, some members of Congress don't think that will happen.
In an interview on Fox News on Sunday, Sens. Rand Paul (R-Ky.) and Chris Coons (D-Del.) told anchor Bret Baier they think guns laws are unlikely to be reformed based on this incident:

BAIER: Senator Coons, do you think this incident will reignite efforts by gun control advocates to push for revision in gun laws?

COONS: I do think we need to responsibly enforce the existing gun laws that place barriers for those who are mentally unstable to gun ownership or gun use. I think, frankly, that we need to move forward toward the biggest challenges in front of us, making sure we get Americans back to work, tackling our deficit and our debt, dealing with the conflict in Afghanistan.

There are big challenges right in front of us, and frankly think that's what Congress needs to be focused on.

BAIER: Senator Paul, Arizona is one of three states where you can carry a concealed weapon without a permit. Alaska and Vermont are the other two. Is that at all in jeopardy, do you think?

PAUL: No, I don't think so. Interestingly, Representative Giffords was a defender of the Second Amendment and is a defender of the Second Amendment. So no, I don't think that plays into this at all. Really, I think they are unrelated.

It's probably about a very sick individual and what should have been done for that person. But the weapons don't kill people. It's the individual that killed these people.

Nearly 100,000 people are shot in the U.S. every year, according to the Brady Campaign website.
HuffPost has compiled a slideshow highlighting seven of the most significant events in the federal gun control debate -- which event do you think had the greatest impact?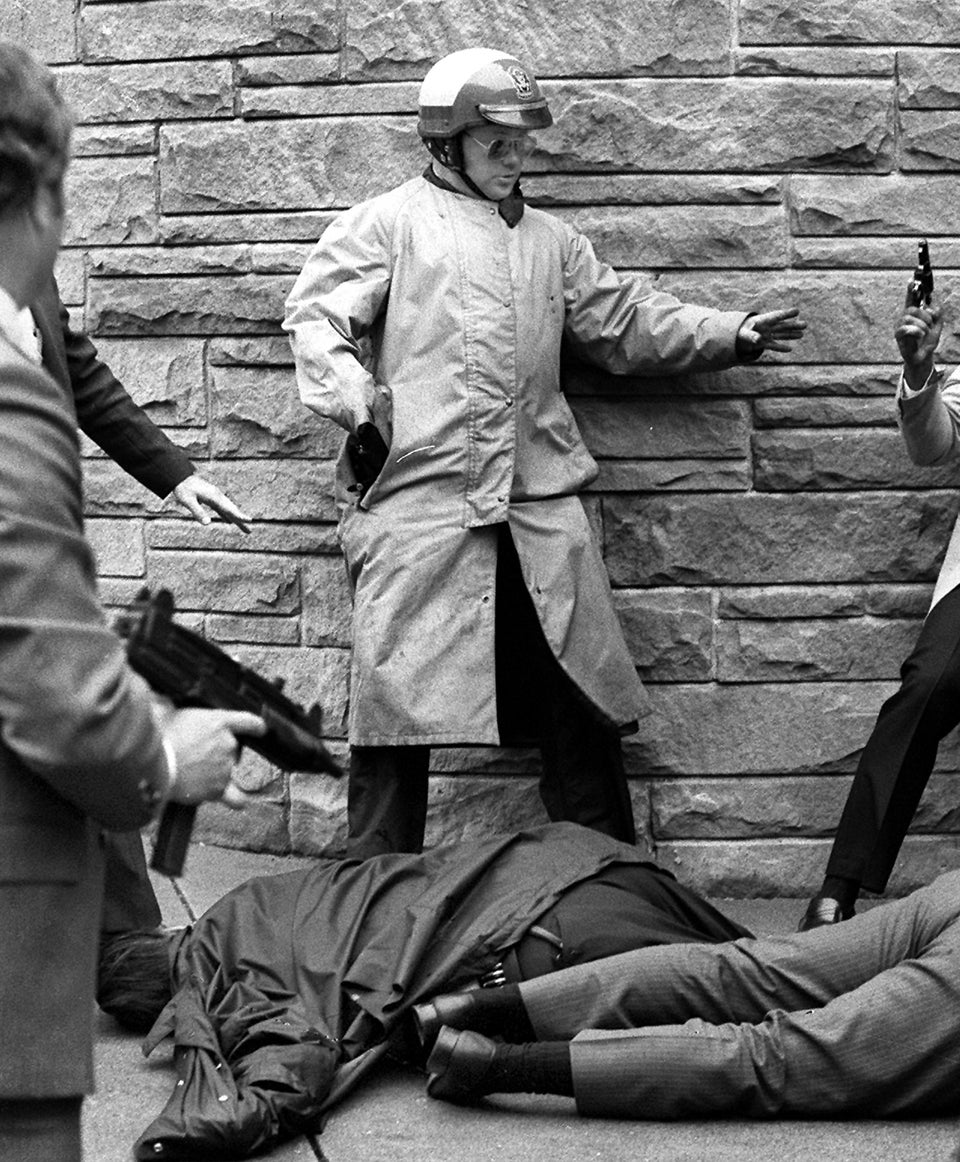 Pivotal Moments In The Federal Gun Control Debate
Popular in the Community