 WASHINGTON -- Unable to move gun reform legislation through Congress, advocates are turning to video-game makers in a new campaign to persuade them to stop doing business with firearms manufacturers.
The campaign, spearheaded by the groups Moms Demand Action for Gun Sense in America and the Gun Truth Project, will specifically call on the video-game industry to stop entering licensing agreements with gun manufacturers, arguing that it dangerously glorifies firearms.
"We are outraged that video-game companies and gun manufacturers are entering into deals to market guns to our children, particularly given the real-life epidemic of gun violence in America," said Shannon Watts, founder of Moms Demand Action for Gun Sense in America.
The two groups are planning to release a 10-page study, titled Game Over, which makes the case that by featuring weapons in their games, video-game producers are "blurring the line between fiction and reality in ways that can have tragic consequences." The realistic depiction of the firearms -- companies enter into financial agreements with gun manufacturers to feature specific models -- is not necessary to bolster the sales of video games, the group added.
An official with the campaign said that the groups would be targeting the companies Take 2, Valve Corporation and Activision in particular.
As the federal gun debates earlier this year receded, advocates have pondered the next steps to actually making legislative progress. Some, including the Democratic National Committee, have focused their attention on states, where they've pushed similar versions of the laws that failed in the Senate.
The choice to go after video-game manufacturers, however, is a new tactic, one that pits gun-control reforms against First Amendment advocates. Democrats, likewise, have often argued that video-game violence has an overstated contribution to gun violence -– noting that the same games exist in other countries without the same level of firearm-related homicides.
But the fatal shooting in December at a Newtown, Conn., elementary school also changed that dynamic. And as Congress debated gun legislation a few months back, Sen. Dianne Feinstein (D-Calif.), among others, said that there needed to be a video-game component to the legislative push.
Before You Go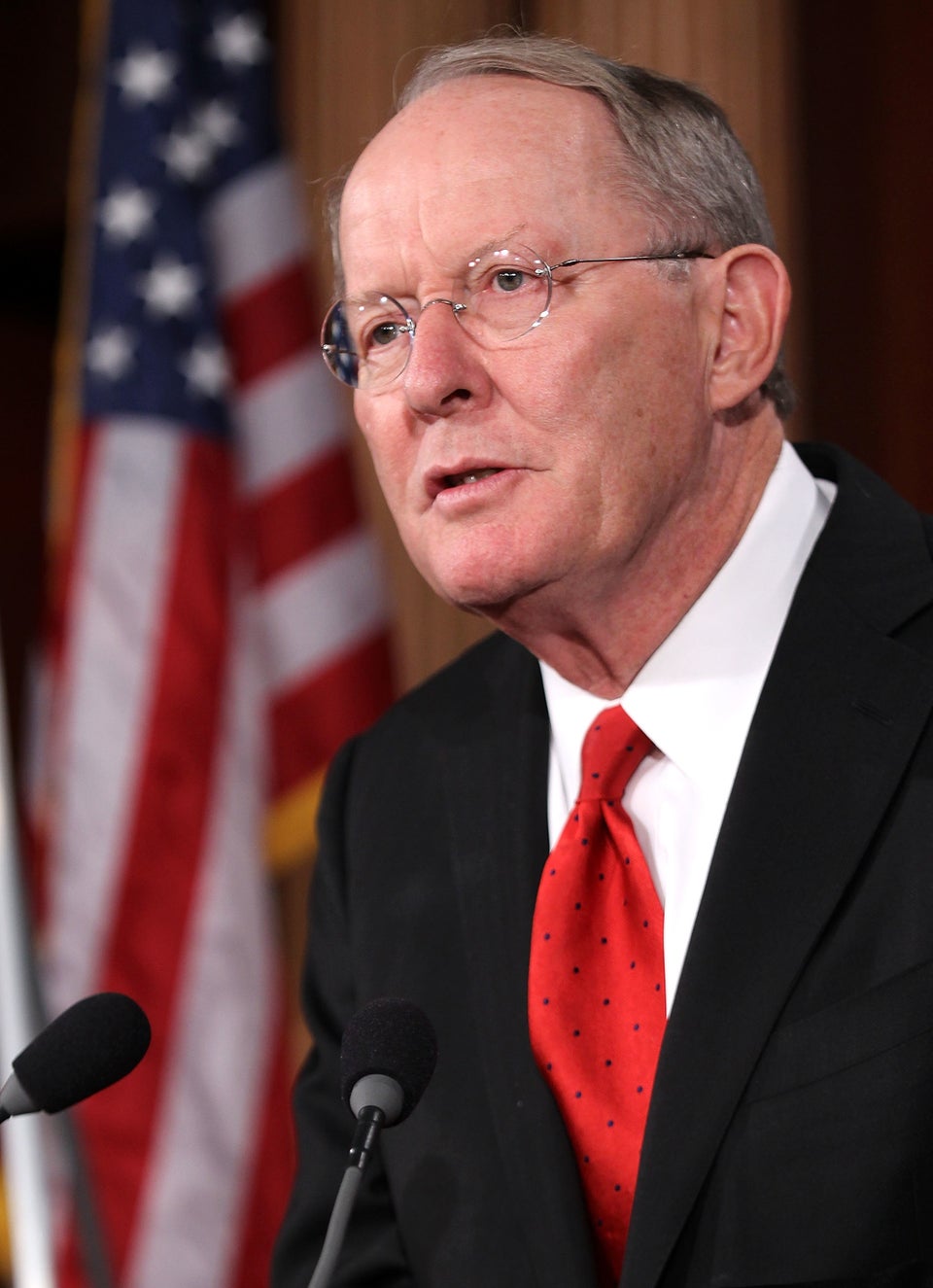 Senators Who Voted NO On Background Checks
Popular in the Community