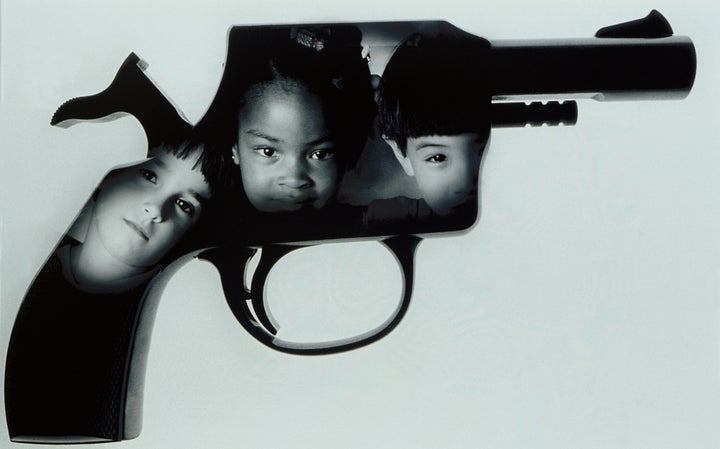 A grim new statistic is putting the spotlight back on the youngest victims of gun violence, three years after the mass shooting at Sandy Hook Elementary School.
On Monday, NBC News reported that at least 555 children under the age of 12 have been shot to death in America since Dec. 14, 2012, the day a heavily armed gunman entered the Newtown, Connecticut, school and killed 26 people, including 20 students. That's a rate of about one child every other day, which, according to federally collected data, appears to be consistent with pre-Sandy Hook rates. (The Centers for Disease Control and Prevention breaks out deaths for the age group 14 and under, so it's hard to make a direct comparison.)
The children's deaths account for only a small portion of overall gun violence, which claims tens of thousands of American lives each year, even after the number of murders dropped significantly in the 1990s. For its total, NBC News cited independently verified data pulled from a variety of sources, including local news reports and the Gun Violence Archive, a not-for-profit organization that tracks U.S. shootings.
In 2014 alone, CDC data showed that 460 kids 14 and under were shot to death in homicides, suicides and unintentional shootings, according to NBC News. That's out of a total of more than 33,000 gun deaths for the year, according to a Huffington Post review of the CDC dataset.
All these numbers increase significantly when non-fatal shootings are taken into account. According to the Gun Violence Archive, children below the age of 12 have been involved in at least 658 shooting incidents so far this year. Recent victims include a 4-year-old, who is expected to survive after shooting himself in the neck with his grandparents' gun earlier this month, and 7-year-old Emma Nowling, who was shot and killed by a family friend after soccer practice.
Perhaps it shouldn't come as a surprise that there has been no measurable reduction in gun violence against kids -- or anyone, really -- in the years since Sandy Hook. Congress hasn't passed a single bill to address gun violence in that period. And while it's unclear what effect stricter laws would have on the sorts of mass shootings that often prompt conversations about gun control, a number of scholars have found evidence that regulating access to firearms can reduce overall levels of gun homicides and suicides. From a public health perspective, that's just as important as a promise to prevent another Newtown.
In the face of federal inaction, some states have taken up the cause of gun control with their own reform efforts. Others have pushed measures to loosen restrictions on gun sales. In 2015, as driving continues to get safer, gun deaths are expected to outpace automobile deaths.
With an estimate of more than 300 million guns in the U.S. -- about one for each person, if not more -- many Americans seem resigned to viewing gun violence as unavoidable. A Wall Street Journal/NBC survey, published Monday, found that 71 percent consider mass shootings and other random acts of violence to be permanent features of American society.
With so many firearms around, young children end up as both victims and perpetrators of gun violence. As The Washington Post reported in October, toddlers in the U.S. are shooting themselves and others at a rate of about once per week.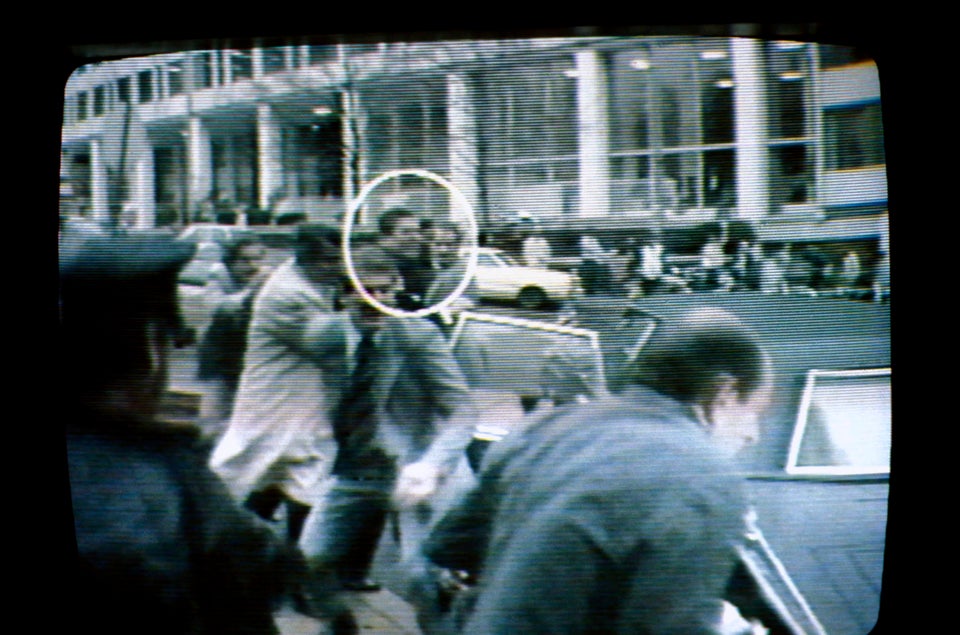 Pivotal Moments In The U.S. Gun Control Debate
Popular in the Community