Two weeks after the massacre at Marjory Stoneman Douglas High School, the man responsible for manufacturing the gun used in the attack broke his silence.
"Before we open the call for questions, I want to conclude our remarks by commenting on the horrific tragedy in Parkland, Florida," said James Debney, CEO of Smith & Wesson, during a March 1 earnings call with investment analysts and stockholders.
Smith & Wesson has produced more than 10 million guns over the past decade, including 2.1 million in 2016, making it the largest U.S. firearms manufacturer that year, according to federal data. One of its most popular products is the M&P 15, the AR-15 style rifle used to kill 17 people at Stoneman Douglas.
"We share the nation's grief over this incomprehensible and senseless loss of lives," Debney said.
Then it was on to business.
"The only report that we've heard are of some increased foot traffic in firearms resellers and that is translating into some level of increased sales," Debney added, responding to a question about how the Parkland shooting was affecting the company's bottom line.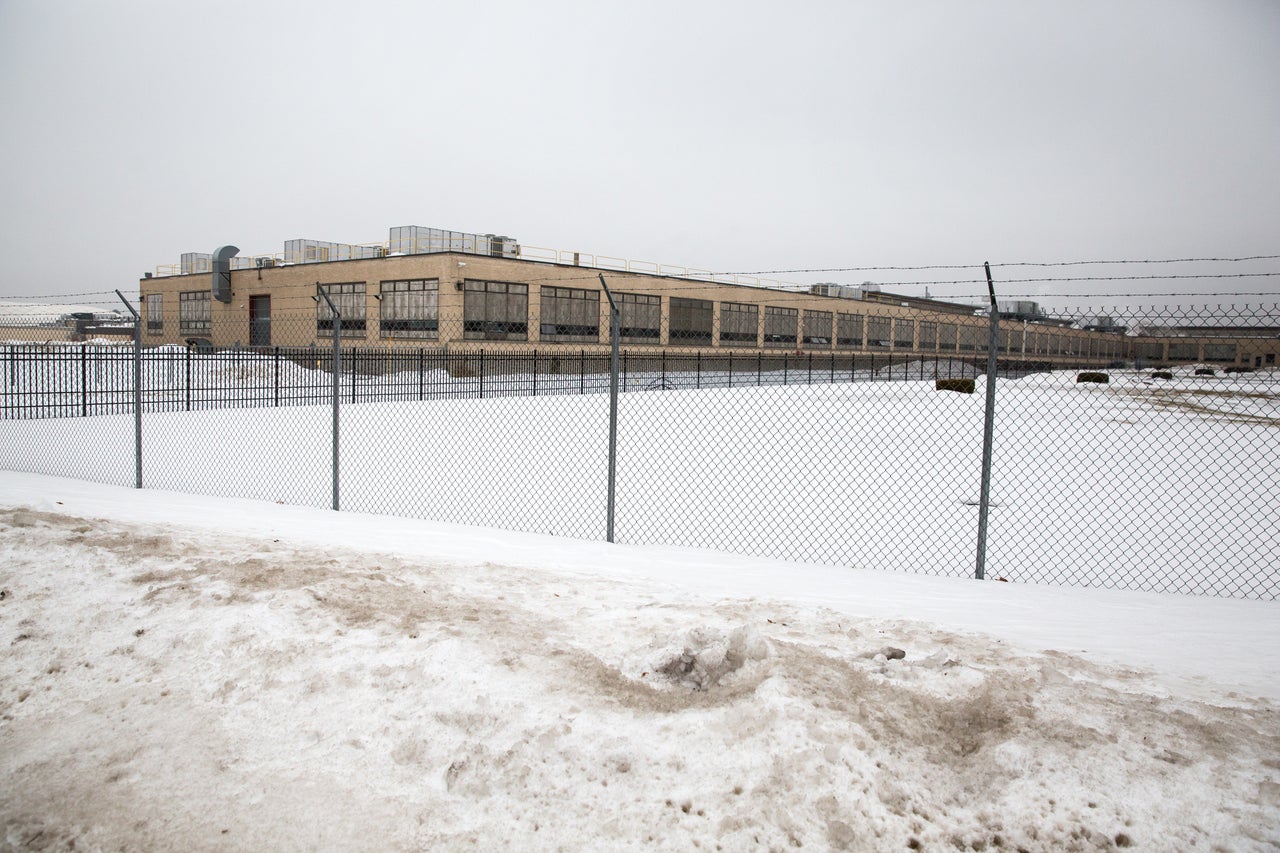 While this movement has distinguished itself from previous calls for gun reform with its endurance, it has continued to focus on the NRA and the politicians and companies aligned with them. This campaign ― much like previous iterations ― has not emphasized the role of business leaders, like Debney and Chris Killoy, CEO of Sturm, Ruger & Co., the second largest U.S. firearms manufacturer in 2016.
"I really think that it's important for companies to weigh in on this, or even for them to be called out because they are the people that are manufacturing it," said Aly Sheehy, a Stoneman Douglas senior who is involved in the political action efforts and survived the Parkland shooting by hiding in the school auditorium. Still, she added, "right now our focus is more on the lawmakers and the power they have to change things."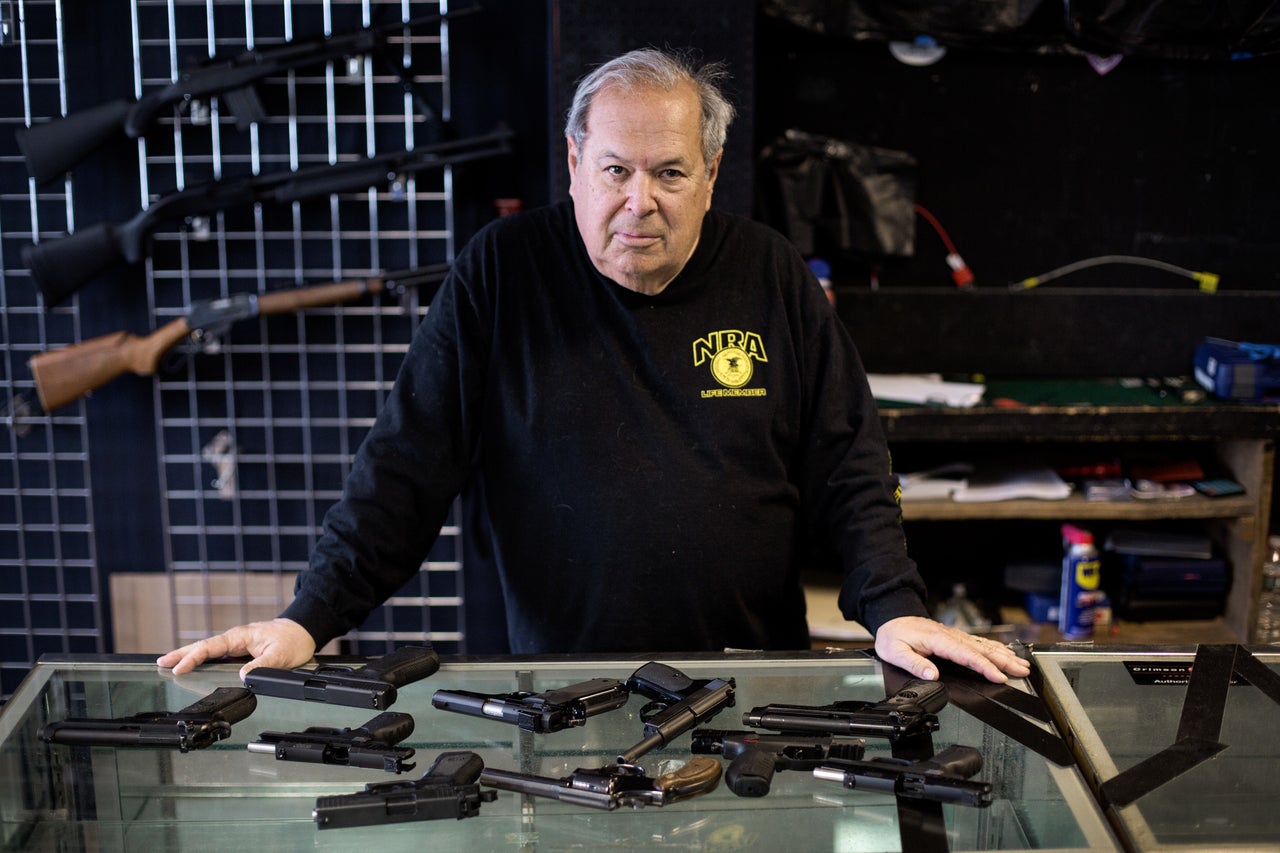 Gun companies have long relied on the narrative that they either can't or shouldn't be expected to change. But if the current push for gun reform is to succeed, it will almost certainly need to contend with the individuals who have staked their careers on profiting off of guns.
As long as it doesn't, Debney and Killoy and the companies they lead will remain on the periphery of the gun debate, even as they make many of the weapons that result each year in nearly 11,000 homicides, 22,000 suicides and tens of thousands of non-fatal shootings in the U.S.
The CEOs and the businesses they represent have made a habit of stonewalling media organizations. This is in some ways a rational position on their part. They're under no obligation to join the debate, and in decades past the industry has harshly punished executives from both Smith & Wesson and Ruger for choosing to engage on issues of gun violence and safety. Just this week, Smith & Wesson said it had no plans to pursue "smart gun" technology, which prevents anyone but a firearm's owner from shooting the weapon.
Gun companies have continued this trend amid the current debate. Representatives for Debney and Killoy denied or ignored repeated requests to be interviewed for this story.
Together, Debney and Killoy oversaw the production of more than 4 million firearms in 2016, according to federal data, efforts for which they were handsomely rewarded. Killoy raked in around $2,500,000 that year as president and COO of Ruger, according to company filings. Debney made more than twice that as Smith & Wesson's CEO.
Debney and Killoy have something else in common: They live 5 miles away from each other in Hampden, Massachusetts ― a small, conservative enclave in the heart of one of the bluest states in the nation.
At first glance, this region may seem like an unlikely fit for the gun industry and its executives. After all, Massachusetts has some of the nation's strongest gun laws, including strict licensing and background check requirements, consumer protection standards for handgun sales and a ban on newer assault weapons and high-capacity magazines. But it also manufactures more firearms than any other state, and nearly one in four of the state's residents reports owning a gun today ― just below the national average of about 30 percent of Americans.
Hampden lies on the outskirts of a region known as Gun Valley, a stretch of Western Massachusetts and Connecticut with a strong legacy of gun manufacturing dating back to 1777 when George Washington established the nation's first armory in nearby Springfield.
From here, Killoy and Debney have largely been able to skirt any discussion about gun violence, firearms safety or corporate responsibility. They also haven't had to live with the consequences: Outside of the rare hunting accident, shootings are almost unheard of in Hampden. And Massachusetts, despite a few pockets with increased violence, has the lowest rate of gun deaths in the country.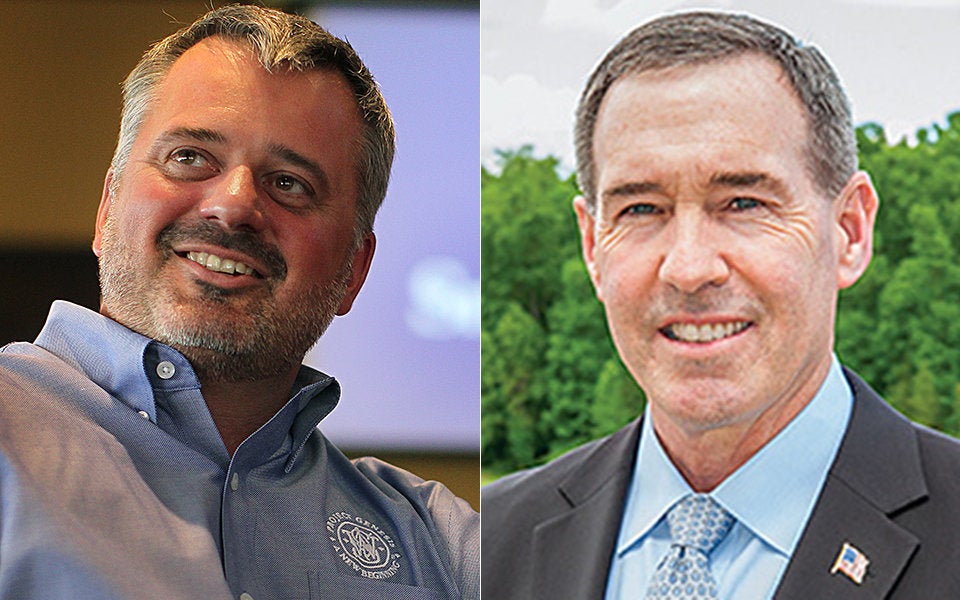 A significant part of this growth has come from the rapid rise of military-style rifles like AR-15s, which dealers call "black guns" due to their color. These firearms, which the industry has branded "modern sporting rifles," were restricted under the federal assault weapons ban in place between 1994 and 2004. Smith & Wesson and Ruger now manufacture hundreds of thousands of them each year, adding to the estimated 20 to 30 million already in civilian hands.
ARs are cheap, extremely customizable and fun to shoot. They've become "under-the-tree guns," meaning they're a popular Christmas gift, said Mike Weisser, a Massachusetts-based gun dealer and lifetime NRA member who's worked with both Debney and Killoy over his 40-year career.
They also now account for a substantial portion of gun company profits. Weisser, who has previously blogged for HuffPost as "Mike the Gun Guy," said the industry's marketing of assault-style rifles as recreational firearms has been deceptive.
"They're not sporting guns," Weisser said. "They're designed to kill people."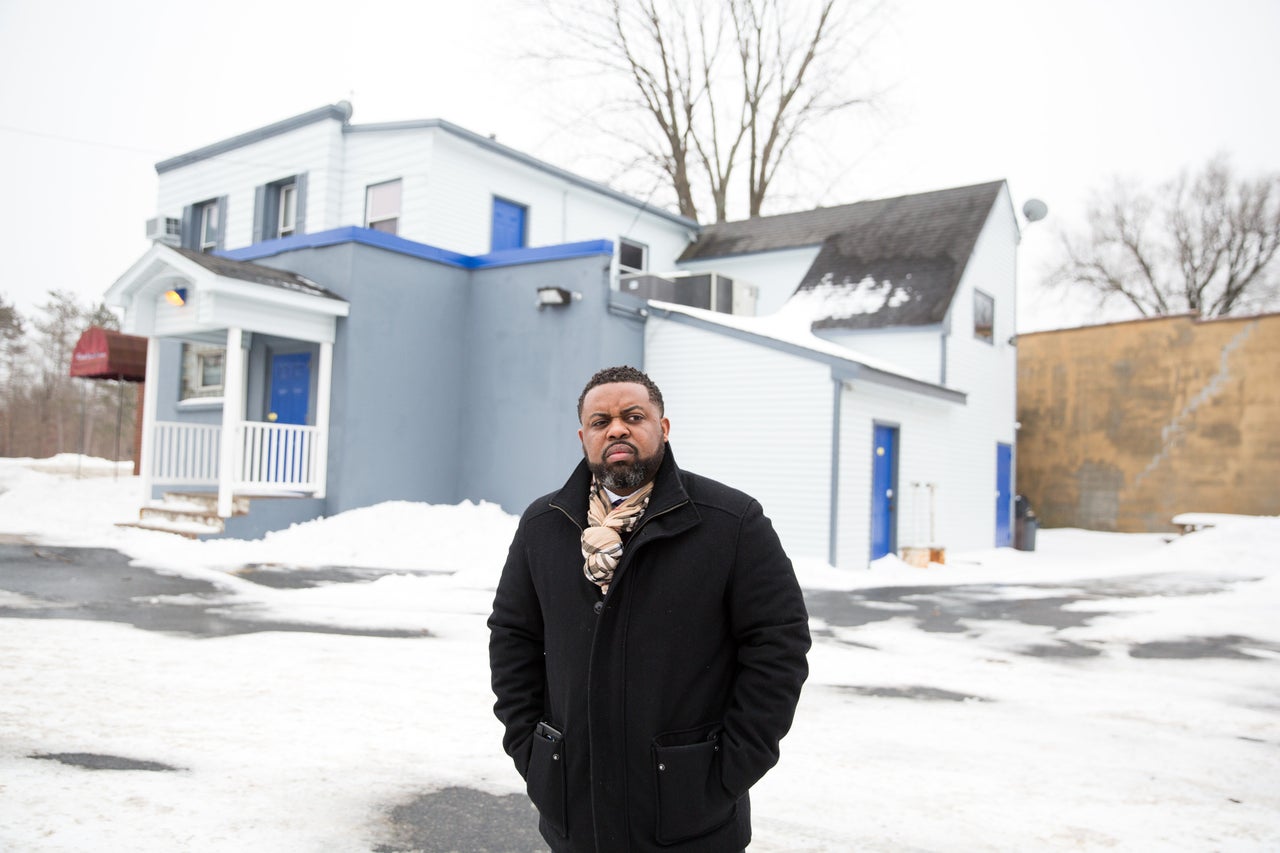 Although gun manufacturers are subject to basic compliance inspections by the Bureau of Alcohol, Tobacco, Firearms and Explosives, they bear effectively no legal responsibility once products leave their warehouses. And with millions of their guns flooding onto the market each year, collateral damage is inevitable.
Dick's Sporting Goods CEO Ed Stack admitted as much while explaining his company's decision to halt sales of assault-style rifles after the Stoneman Douglas shooting. The gunman there was able to purchase a firearm at one of Stack's stores, though he didn't use it in the massacre.
"We did everything by the book. We did everything that the law required and still he was able to buy a gun," Stack said. "When we looked at that, we said, 'The systems that are in place across the board just aren't effective enough to keep us from selling someone a gun like that.'"
Other retailers have since followed suit.
Though the gun company CEOs have stayed quiet in the aftermath of mass shootings, their money hasn't. Both give regularly to the National Shooting Sports Foundation, the gun industry's trade association and a reliable opponent of new restrictions on firearms. Debney has directed more than $1 million in donations from Smith & Wesson to the NRA, earning him a gold jacket in 2013 as a member of the NRA's Ring of Freedom, an exclusive "donor recognition program."
Congress has also played a role in the wildly successful commercialization of guns. In 2005, lawmakers passed legislation protecting firearms manufacturers and dealers from liability in most cases of negligence or when crimes are committed with their products. This protection has allowed gun companies to expand rapidly without any fear of legal ramifications, said John Rosenthal, founder of the Massachusetts-based nonprofit, Stop Handgun Violence.
"It's incredible that Congress has chosen to deregulate an inherently dangerous product simply to placate a greedy industry that realizes that the more guns out there, the more gun violence, the more gun violence, the more fear and the more gun sales," Rosenthal said.
Collectively, gun buyers, dealers and manufacturers fuel a corporate machine whose very existence relies on the sale of more and more firearms. The overwhelming majority of these products are sold to law-abiding individuals, who use them as intended. But the sheer number of guns, as well as the weak national patchwork of laws intended to regulate them, has made epidemic levels of gun violence the norm.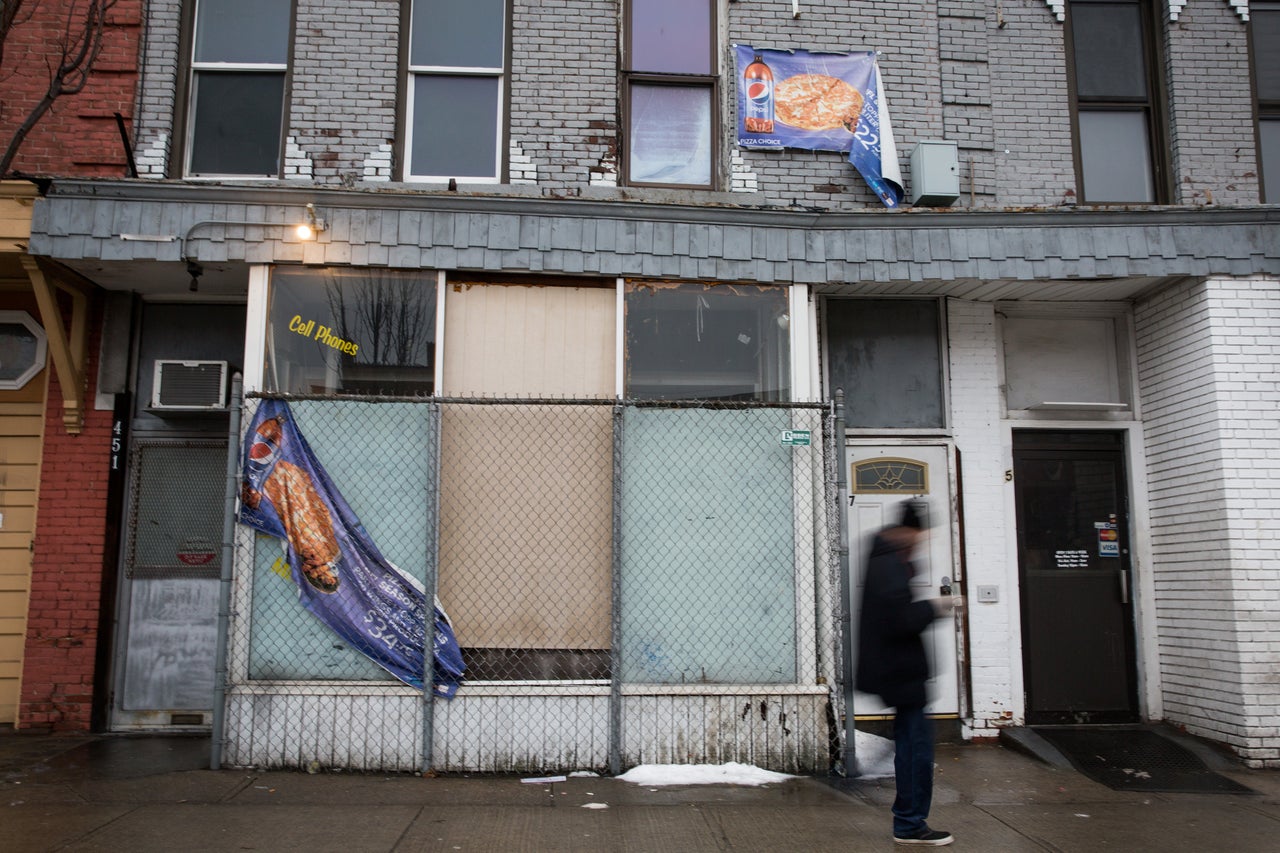 Previous firearm executives have shown a willingness to engage on these issues ― and faced serious repercussions. In 2000, the CEO of Smith & Wesson agreed to pursue safety initiatives, including child-safe triggers and "smart gun" technology. The NRA and its allies responded by organizing an aggressive boycott of the gunmaker, sending the company's value plummeting and ultimately leading to the CEO's ouster.
The gun industry now uniformly embraces the tenet that firearms are not inherently dangerous, said Weisser, the gun dealer. He noted that every new gun comes with an owner's manual informing users that the product can cause injury and must be used properly. If someone misuses the product, the logic goes, that's out of the company's control.
Although the United States has far more guns and far more gun violence than any other developed nation, the firearms industry has continued to flood the nation with weapons. But the resulting bloodshed hasn't affected all Americans equally.
Smith & Wesson is one of the largest private employers in Western Massachusetts. It has helped make Springfield the biggest producer of guns in the U.S., an invaluable economic presence for a city with a population of around 150,000 and an unemployment rate nearly double the state's, according to David Panagore, who served as Springfield's chief development officer between 2004 and 2008.
"These industrial cities, these legacy cities around the state, around New England and around the country, have very little future and have been struggling to reinvent themselves," he said. "No one is walking in looking to give them easy choices. Google isn't saying, 'I want to go to Springfield.'"
But Springfield's relationship with its trademark industry isn't all positive. There were 68 shootings that ended in injury or death in the city last year, according to the police department. Most of these involved handguns used in domestic disputes or drug and gang activity ― a far more common type of gun violence than mass shootings like Parkland that capture national attention. And unlike mass shootings, this kind of violence has disproportionately affected low-income and minority communities.
As Lamar Cook knows, the consequences of this more routine gun violence are no less tragic. Cook's brother, Chauncy Marshall, was gunned down last June in a double homicide outside of a Springfield nightclub. He feels that people like Debney and Killoy turn a blind eye to this sort of gun violence because it doesn't affect their communities directly.
"When you're going back to suburban America every day, those kind of things are not within your realm," said Cook. "You're not worried about the poor guys getting shot on State Street in Springfield. These are two different worlds, and that's unfortunate."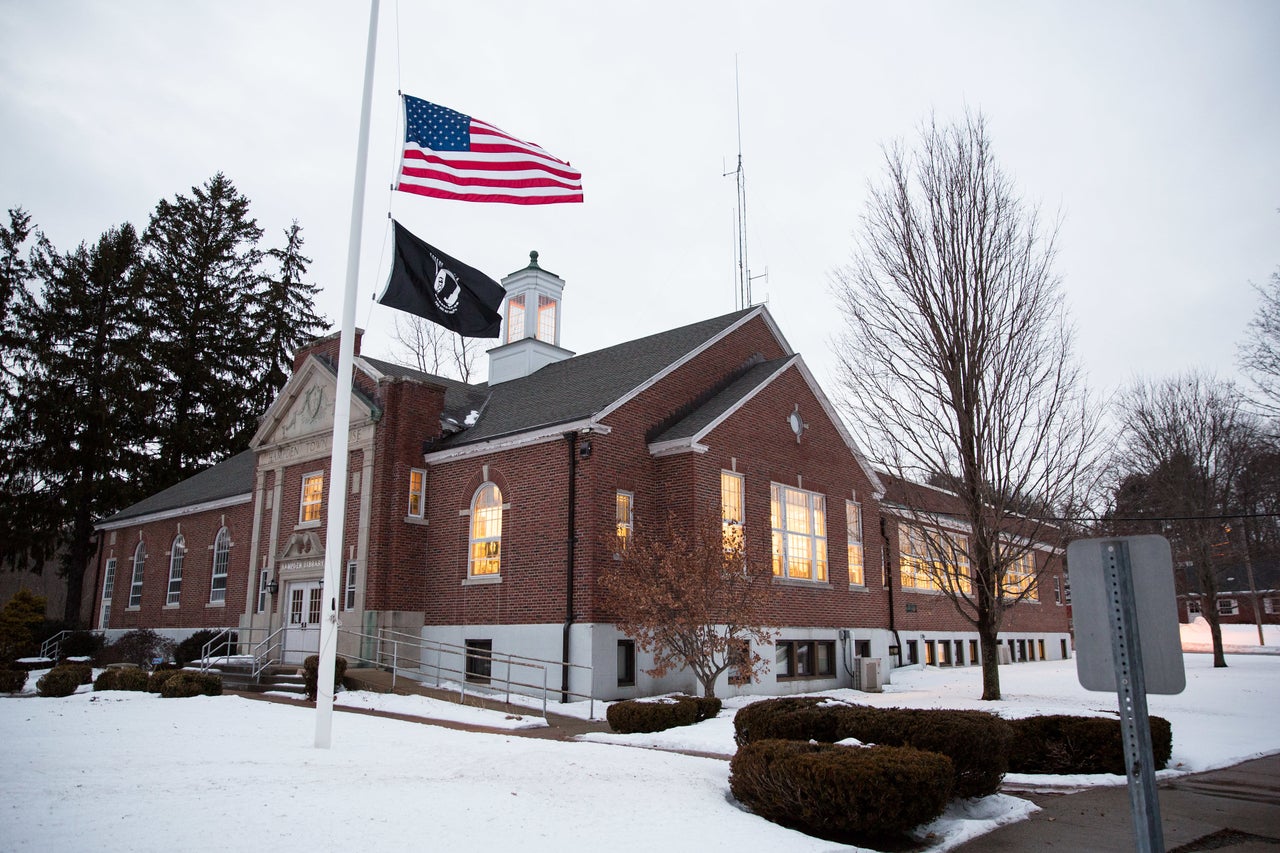 There's little sense of the broader social cost of a gun industry running rampant in Hampden, where Debney and Killoy live. Like many Americans ― and often those who live in redder, more rural areas ― Hampdenites seem to view firearms as tools for hunting, recreation or home defense. They also live in a place where gun violence is much less of a reality. The town's gun owners are "responsible," said Vinnie Villamaino, one of Hampden's three selectmen and a local business owner.
In that environment, perhaps it makes sense that Hampden wouldn't view the town's ties to successful gun companies and their millionaire bosses as controversial.
And this is one of the particularly factious dynamics at the heart of gun politics. Those who support and profit off of firearms manufacturing are often insulated from the gun violence that is in many ways a natural byproduct of the industry. The Springfields of the U.S. end up paying for a gun policy set by its Hampdens. The Debneys and Killoys focus on putting more guns into a country already full of them, returning undisturbed to their well-appointed suburban homes.
"It's really none of our business where they live and what they do for a living," Villamaino said of Killoy and Debney.
"How can I judge them?" he added. "They run great companies."
Support HuffPost
The Stakes Have Never Been Higher
Popular in the Community