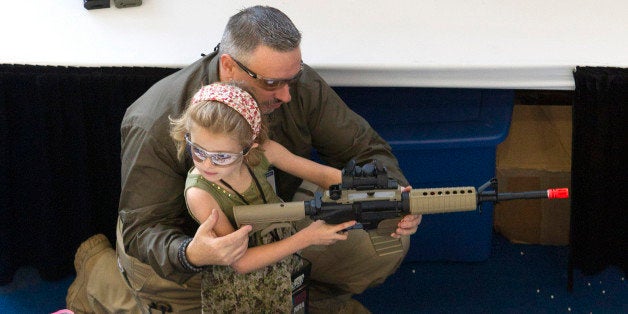 The percentage of American households that reported owning guns dropped more than 40 percent between 1977 and 2010, according to surveys by the University of Chicago's National Opinion Research Center. Among its efforts to reverse that trend, the firearms industry is working hard to convince children to embrace gun culture. Here's how.
The gun industry recognizes that kids are key to its long-term profitability.
In 2008, the National Shooting Sports Foundation, the gun industry's major trade group, launched an initiative called TaskForce 20/20, designed to increase the numbers of hunters and target shooters by 20 percent in five years. Recruiting and retaining young shooters were notable parts of the plan.
Action Item #22 in the task force report recommended that gun manufacturers and gun range owners "promote youth programs, which are important in that they start participation at a young age."
Children are encouraged to associate firearms with fun.
The National Rifle Association closed out its annual conference in May with a "Youth Day" event, promising "excitement with spectacular displays" of weaponry for the youngest attendees. Participants were also given free 6-month NRA memberships and a chance to shoot Airsoft guns -- realistic-looking air rifles that shoot plastic pellets -- at a number of exhibits.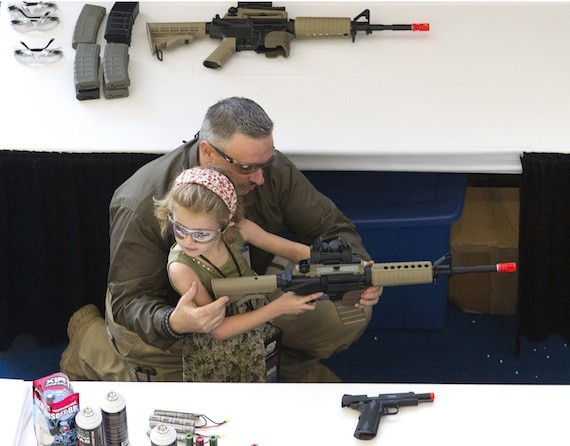 A child shoots an Airsoft gun, designed to look like an assault weapon, at a target during NRA Youth Day events on May 5, 2013, in Houston. (AP Photo/Houston Chronicle, Johnny Hanson)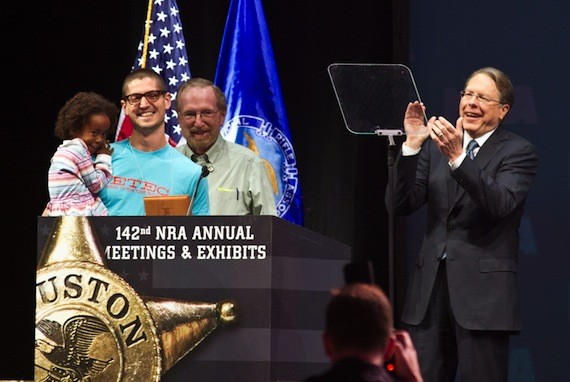 Elaih Wagan is recognized as the youngest lifetime NRA member by Wayne LaPierre (right). (Karen Bleier/AFP/Getty Images)
Kids have their own gun magazines.
In 2008, the NRA also started a digital magazine called InSights, designed to communicate directly to kids. "We are extremely proud and excited to present this site to America's youth," the NRA's executive director of publications, Joe Graham, said at the time. "Compared to other outdoor websites that are geared toward younger audiences, NRAInSights.org stands out as the most comprehensive and entertaining."
The year before, the U.S. Practical Shooting Association debuted Junior Shooters, an industry-backed magazine aimed at youth "primarily from the age of eight to 21." The magazine features stories about younger members of the hunting and sport shooting communities, along with a heavy dose of advertising from various gun groups and companies.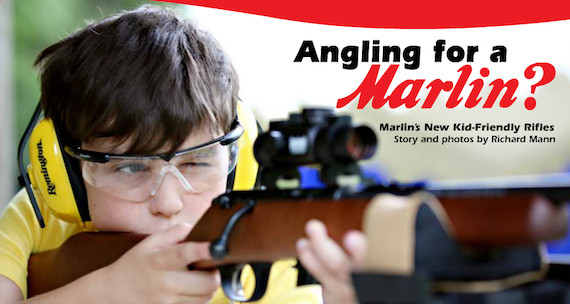 A recent article in the NRA's InSights magazine touted the Marlin rifle as "kid-friendly."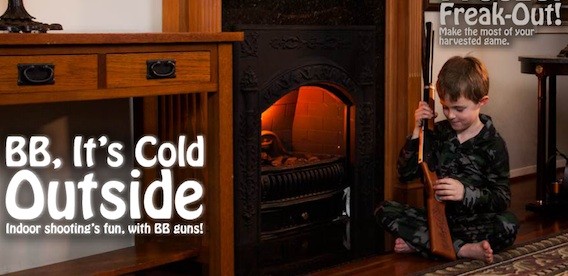 The cover of InSights magazine from January 2013 encouraged children to build an indoor shooting range during the winter.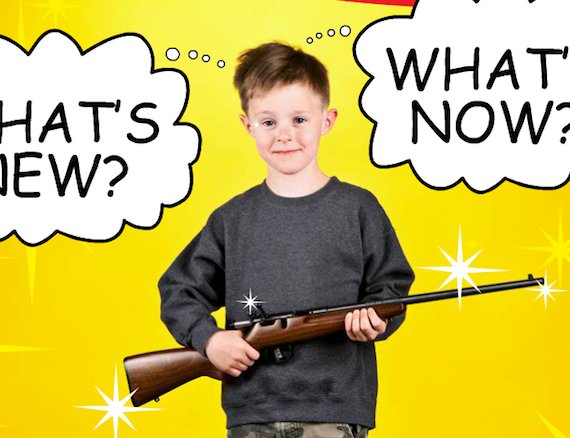 Another InSights story, which included cartoon graphics, encouraged kids to explore the newest child-sized guns.
Gun ads sometimes end up looking more like toy ads.
It's not just the NRA and trade groups that are reaching out to kids. Gun makers are also targeting them, with ads that look like toy commercials. This one is for a Crickett gun, a child-sized .22-caliber rifle.
Another company, Savage Arms, makes the Rascal, which comes in colors to suit every preference: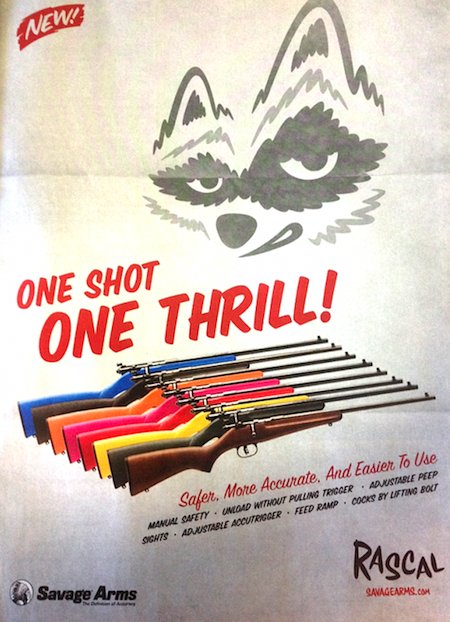 And an ad in Junior Shooters magazine touts a handgun that will "make dad jealous."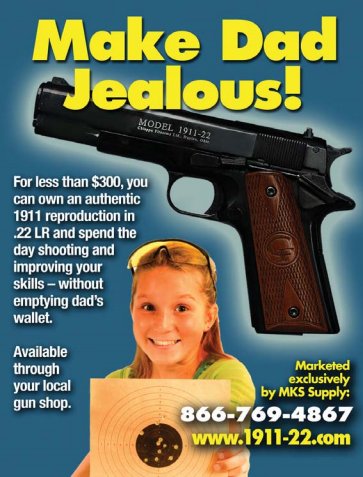 But accidents happen, too.
Tragedy came to Burkesville, Ky., earlier this year when a 5-year-old picked up the .22-caliber rifle that had been given to him as a gift and accidentally shot and killed his 2-year-old sister. His parents reportedly weren't aware that the boy's Crickett rifle, which was stored within his reach, was still loaded.
Although incidents involving children make up only a small percentage of all accidental shootings -- which accounted for 851 deaths in 2011, according to a Centers for Disease Control and Prevention report -- they're in the news with some frequency. During one week in April, two 4-year-old children were involved in fatal shootings, one killing a 47-year-old and the other killing a 6-year-old. According to a recent count by Mother Jones, children under 17 have been responsible just this year for 29 accidental shooting deaths of children 12 and under.
Nonfatal shootings involving children are more common. NPR reported earlier this month that more than 3,000 children are treated for accidental gun shots in emergency rooms each year.
In some cases, children have been familiar with the weapons used in the shootings. Other times they've gained access to weapons that belong to others. A Harvard study found that more than 40 percent of gun-owning households with children store their guns unlocked and that 22 percent of children with gun-owning parents have handled firearms in their homes without their parents' knowledge.
Support HuffPost
The Stakes Have Never Been Higher
Before You Go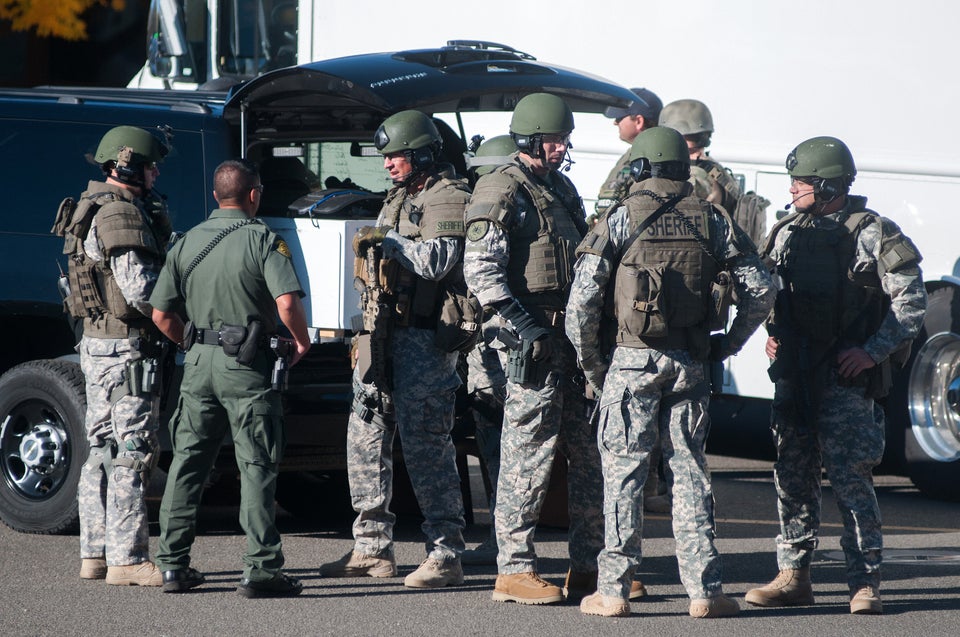 Shootings In America
Popular in the Community