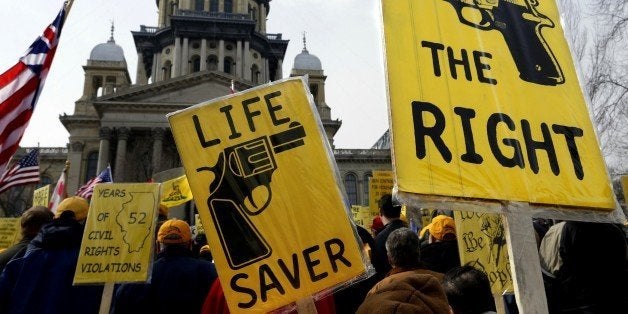 WASHINGTON -- A vast majority of likely 2016 voters oppose legislation that would allow gun owners to carry their concealed weapons without a permit, according to a new national poll released Wednesday.
The poll, shared first with The Huffington Post and conducted on behalf of Everytown for Gun Safety, a coalition of gun control groups, was done to assess public attitudes toward carrying concealed weapons. The issue is a timely one, as three state legislatures -- in West Virginia, Kansas and Montana -- are considering rolling back some of their permit requirements.
Everytown found that 88 percent of likely 2016 voters oppose concealed carry without a permit, and 57 percent of voters said they would be less likely to support a candidate who voted to allow concealed carry without a permit.
The poll did find that a majority of voters support allowing concealed carry in public, with the strongest support among Republicans, conservatives and rural voters. While the issue of concealed carry did produce some cleavages -- 62 percent of white voters support it, while majorities of African-American and Latino voters do not -- what wasn't controversial was the concept that one must obtain a permit to carry. Even 80 percent of Republicans and 80 percent of gun owners opposed concealed carry without a permit.
Everytown Chief Strategy Officer Brina Milikowsky told HuffPost that the group's polling results made it "overwhelmingly clear" that Americans "strongly oppose" concealed carry without any training, which often is a part of the permit process.
"The NRA is pushing bills in states across the country that would dismantle the permitting process that serves as a public safety measure to keep guns out of dangerous hands -- and it's imperative that political leaders in Kansas, Montana and West Virginia -- states where bills are moving forward -- listen to their constituents and not the gun lobby," she said in a statement.
Milikowsky added that the poll's results demonstrate "that the dynamics on gun politics are changing and that Americans will hold their leaders accountable for voting the right way to keep our families and communities safe from gun violence."
In Kansas, where a bill ending the state permit requirement has already been passed by the state Senate and is being considered by the House, Everytown found that 78 percent of Kansans support a concealed carry permit requirement. If the state House passes the legislation, which it seems likely to do, the bill would head to Republican Gov. Sam Brownback's desk.
And in Montana, 83 percent support a permit requirement. A bill passed by the Montana state House would dismantle the state's current concealed carry permitting system, which requires those living in cities to have a permit (those in rural areas are not required to have one). Democratic Gov. Steve Bullock has vetoed similar legislation in the past.
Permit-less concealed carry, which gun rights supporters refer to as "constitutional carry," is legal in Vermont, Arizona, Alaska and Wyoming. Gun rights supporters say people who meet the requirements to own a gun shouldn't have to obtain permission from their state government to carry it concealed. A 2012 Christian Science Monitor poll found that 91 percent of Americans believe a license should be required to carry a concealed gun.
The National Rifle Association declined to comment on the Everytown poll ahead of its release.
The poll, conducted by Strategies 360, surveyed 1,508 likely 2016 voters nationwide for a week in late February, and has a margin of error of 2.5 percent.
Before You Go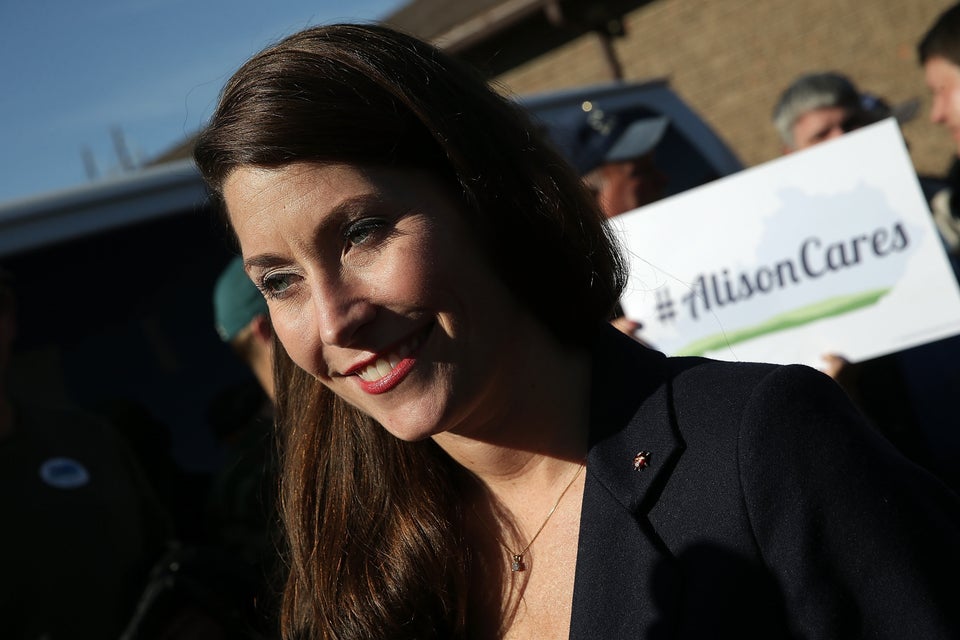 Guns In Campaign Ads
Popular in the Community