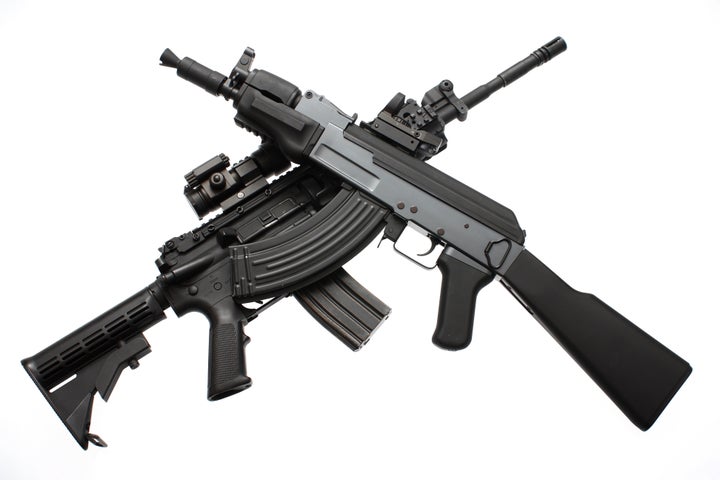 If Newtown isn't the moment of truth for gun legislation, it's hard to imagine what could be.
The New York Times reported yesterday that CalSTRS, the California pension plan, is reconsidering an allocation to Cerberus, the private equity firm that owns the gun manufacturer that makes the Bushmaster rifle used in the Newtown massacre. Cerberus responded that it plans to sell the unfortunately named Freedom Group as soon as possible. Sadly, asap is still not in time for the victims.
Individual investors can vote more quickly and directly with their feet: They can dump any gun manufacturers they own. The two major publicly-traded gun companies are Smith & Wesson (SWHC) and Sturm, Ruger & Company (RGR). And then there are the large chains that sell them: Walmart (WMT) -- which I am embarrassed now to say I owned until September in the stock newsletter portfolio I manage and then sold for investment reasons nothing to do with any pang of conscience -- and Dick's Sporting Goods (DKS) which sells all-too-powerful weapons along with lacrosse sticks and soccer balls.
I have to explain that I don't usually consider social activism in my investing strategy. I often feel many companies make mostly good products and shouldn't necessarily be punished for the outlying, stupid (but always profitable) item they peddle. And even cigarette manufacturers, with today's comprehensive bans against public smoking, are selling a poison that people tend to administer to themselves. In addition, I invest to make money, not pursue a social agenda.
But gun companies might be an exception to my usual reticence. And if this truly is the moment of truth, they might prove to be very bad investments too.
REAL LIFE. REAL NEWS. REAL VOICES.
Help us tell more of the stories that matter from voices that too often remain unheard.