WASHINGTON -- Mike Hammond, chief counsel for the powerful gun lobbying group Gun Owners of America said the National Rifle Association, the nation's largest gun lobby, was hiding from the media like an opossum following the massacre on Friday of 20 children and 6 adults at Sandy Hook Elementary School in Newtown, Conn.
The NRA "always does this, whenever there's a tragedy, they go into 'possum mode," Hammond told The Huffington Post on Monday. "They think that if they don't say anything that it will go away."
The NRA said through a spokeswoman Friday that the group would not comment on the mass shooting "until the facts are thoroughly known" and the group has been quiet on Facebook and Twitter. The National Shooting Sports Foundation, another well-funded gun lobbying group, posted a statement on its website saying, "it would be inappropriate to comment or participate in media requests at this time" out of respect for those involved.
But not Gun Owners of America and its outspoken executive director, Larry Pratt. According to Pratt, the best way to protect people from mass shootings is to make sure more guns are allowed in more places. "Gun-free zones are like magnets for the monsters in our society," Pratt told Mike Huckabee during a radio interview Monday. More guns, he argued, equal more safety.
That line of reasoning is hardly new territory for the gun lobby, especially Gun Owners of America, which has carved a niche among the major gun lobbying groups by representing a sharply libertarian wing of the debate.
What is surprising is that Pratt is the only gun lobby representative willing to discuss his beliefs in public in the days after the Connecticut massacre. In the NRA's absence, Gun Owners of America has emerged as one of the only sources for TV producers and reporters for the pro-gun position.
Hammond said the group found itself in a similar situation following the 1999 massacre of 12 students and one teacher at Columbine High School in Colorado. Newspeople "who would typically be interested only in talking to the VIPs at NRA, these same people were calling us up for interviews and appearances," he said.
As Hammond spoke to HuffPost Monday evening, Pratt was appearing live on MSNBC's Hardball.
Despite working for the same cause, Gun Owners of America and the NRA are often at odds over methods and long-term goals, Hammond said. And while the NRA is by far the largest of the pro-gun lobbying groups in Washington, Gun Owners of America has spent more than $4.6 million since 2008 advocating for Second Amendment and gun issues, making it the second-largest of the single-issue gun rights groups, based on lobbying expenses.
Hammond said Gun Owners of America was taking a risk by acting as the "tip of the spear" on gun rights, especially at a time when the nation is so raw over a horrific tragedy. He said he and his colleagues had received death threats, and he read a few to a reporter over the phone.
Nevertheless, Hammond said, this type of media exposure, when Americans clearly want to discuss gun control, is bound to be a net positive for his group. Gun Owners of America operates two separate arms -- a political issue-oriented nonprofit, and a 501c3 public welfare nonprofit. Hammond said it was likely that the group's fundraising would receive a bump, but he said that wasn't the point.
"People see that the NRA is AWOL, and I think a lot of people who see and hear us fighting, at a time when [gun control advocates] are ready for battle, they'll remember it."
Before You Go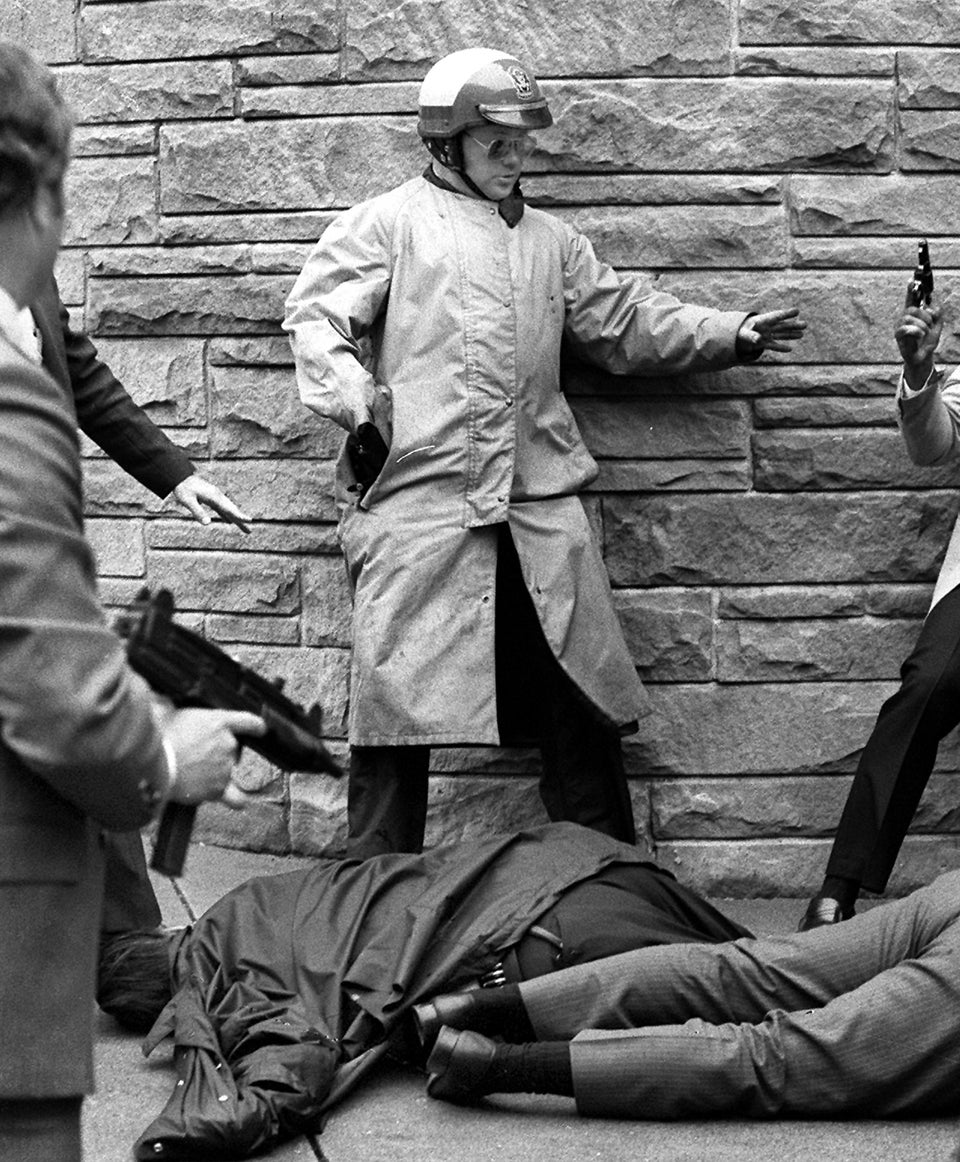 Pivotal Moments In The Federal Gun Control Debate
Popular in the Community